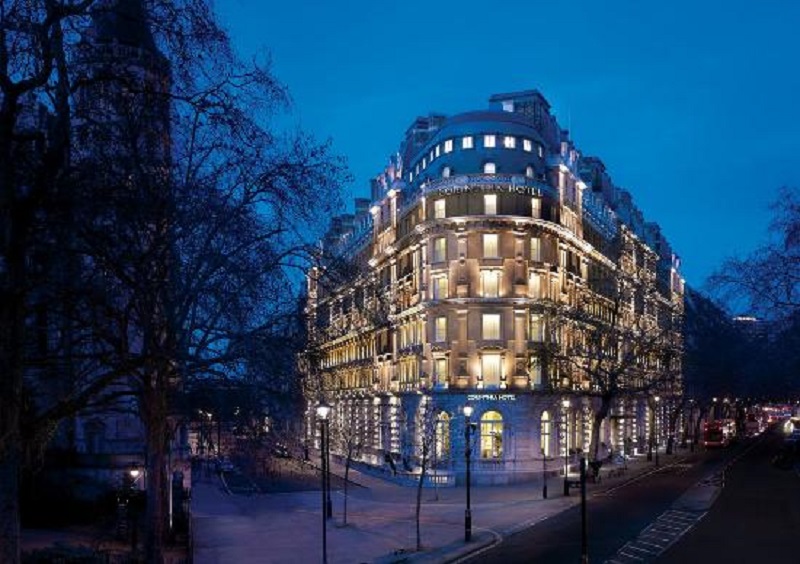 Thomas Kochs has been announced as the new Managing Director of the Corinthia Hotel London. The Hotel has appointed one of the leading hoteliers in London to fulfill the new position. As part of his new role, Thomas Kochs will be in charge of managing the Hotel's flagship property. This flagship was first opened in 2011 and is located on Whitehall Place.
In the past six years since the Corinthia Hotel London opened, is has managed to reach international acclaim and is well known for being one of the leading luxurious five star hotels in the world. The Hotel offers 294 bedrooms, suites and penthouses for guests to enjoy. Corinthia Hotel London also has two international restaurants and a cocktail bar as well as the ESPA Life at the Corinthia's spa, which is award winning in the UK. This luxurious hotel will now be managed by a hotelier who appears to have a similarly high standard of reputation.
Thomas Kochs has joined Whitehall Place's Corinthia Hotel London after working at the Hotel Café Royal which is a 160 bedroomed hotel in London where her was also the Managing Director. Thomas was at the Hotel Café Royal for just more than a year and before this Thomas Kochs worked as the popular and recognised face of Claridge's. At Claridge's, Thomas Kochs was the General Manger and worked at the hotel between 2010 and 2015.
Thomas started his career in 2005 when he joined the Maybourne Hotel Group and since then he has been moving up the ranks. Thomas has a reputation for being a well-liked and encouraging leader and has the experience in working in a number of different key roles across the Hotel Group portfolio including The Berkeley and The Connaught before moving on to Claridge's.
Corinthia has revealed that they are going through a period of steady growth and the appointment of Thomas Kochs will help the Hotel to expand and grow. Hopefully Thomas will be a valuable asset to Corinthia Hotel London due to his wealth of experience and his appointment should hopefully drive on the development of the Hotel.