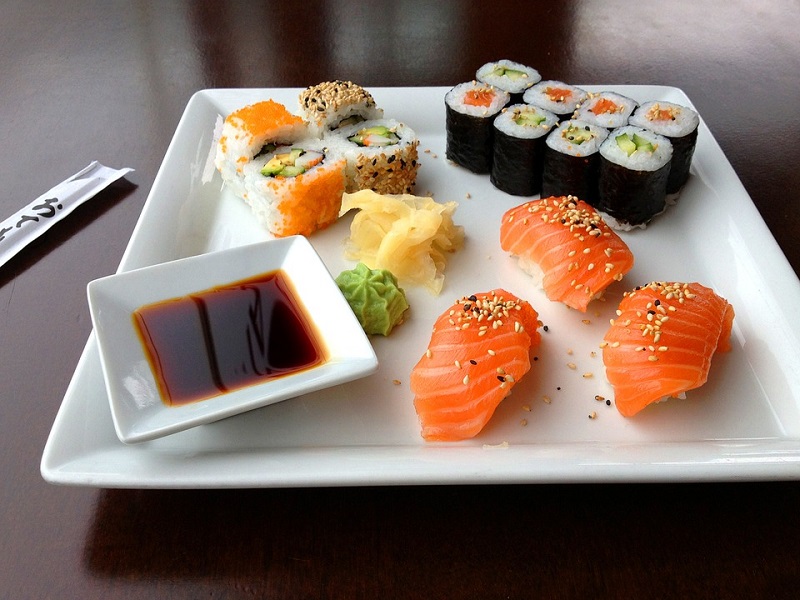 The Four Seasons Hotel in London opened successfully earlier this year at Ten Trinity Square. Since this successful initial launch the hotel has managed to open their doors to a Japanese and Chinese restaurant, Mei Ume. It is thought that the new restaurant will act as a different offering for the hotel's diverse choice of food and beverage locations.
Mei Ume has been named after the Chinese and Japanese terms for plum blossom in order to reflect the inspiration from both cultures in the menu and the restaurant. The Head Chef of Mei Ume is Tony Truong, who in the past has worked at Royal China. Also amongst the kitchen team at the new fusion restaurant is Mun Seok Choi who works as the Sushi Chef and has previously had a position at Sake no Hana. The Dim Sum Chef for Mei Ume has joined the team from Yauatcha, Liang Kian Cheng.
The menu at the new Four Seasons restaurant in London will offer authentic dishes from both Chinese and Japanese cuisine. These dishes will also have a slight modern twist such as Shanghai braised pork ribs cooked with Chinkiang sauce and served with a selection of steamed and fried dim sum. Diners looking for a slightly bigger meal can select from a collection for larger dishes such as Szechuan corn fed chicken with macadamia nut and dried red chilli or stir fried Dover sole with lemongrass and chilli.
The bar at Mei Ume is the main focal point in the new restaurant,as it has been designed in order to be pavillion style and having tailored lighting and glassware to finish the look. The restaurant launch has been overlooked by the designers AB Concept, based in Hong Kong. The designers made sure that the interior of Mei Ume work in tandem with a range of western features while also keeping an easter twist.