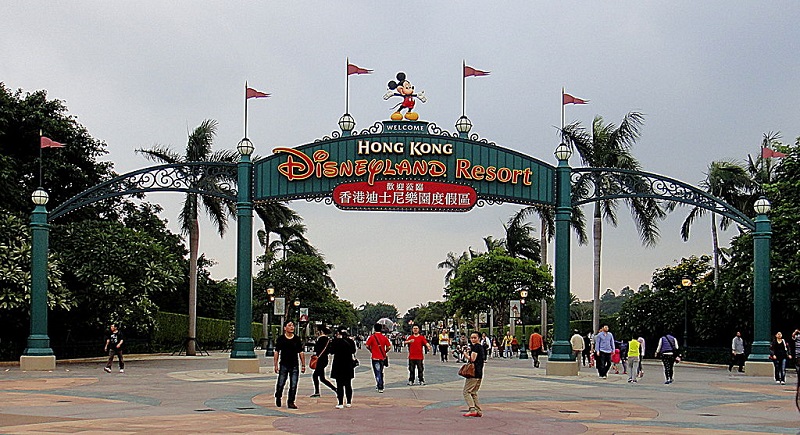 Disneyland Resort in Hong Kong is opening its third hotel. Set to be opened on April 30th the park will welcome Disney's Explorers Lodge. The hotel is available to book reservations and there will be a variety of special offers for the hotel guests and also Magic Access members.
The Hotel will encourage guests to explore and dream during their time at the park. The motto for the hotel will be "ad explorare et somnaire" or to explore and dream. The new lodge will sit seven storeys high and will contain 750 hotel rooms, all of with will benefit from sea views or landscape views from one of the four themed gardens focusing on celebrating the cultures of Asia, South America, Africa and Oceania. The gardens will be named after Disney and Disney Pixar characters, including the Kevin Garden to represent the Character from Up and focus on the South American theme. Little Squirt Garden is the resorts Oceania focused space named after the turtle from Finding Nemo. The Lion King's Rafiki Garden will be the focus on the Africa's themed garden.
In order to offer new experiences to the guests of the Hong Kong Disneyland, the unique hotel provides a fun experience for those staying at the resort, as well as those visiting the resort and providing an attraction to tourists in Hong Kong. The High quality hotel now increases the resorts occupancy to 1750 hotel rooms. The resort has been continuously expanding since their creations of three new sections or "lands" since 2013. And with more recent Star Wars and Marvel themed experiences, the resort now has the accolade of the first ever Marvel themed attraction at a Disney park. These diverse areas means there would be something for everyone thinking about visiting the resort, from the brand new Disney productions, the ever expanding Marvel Universe, or the classics.