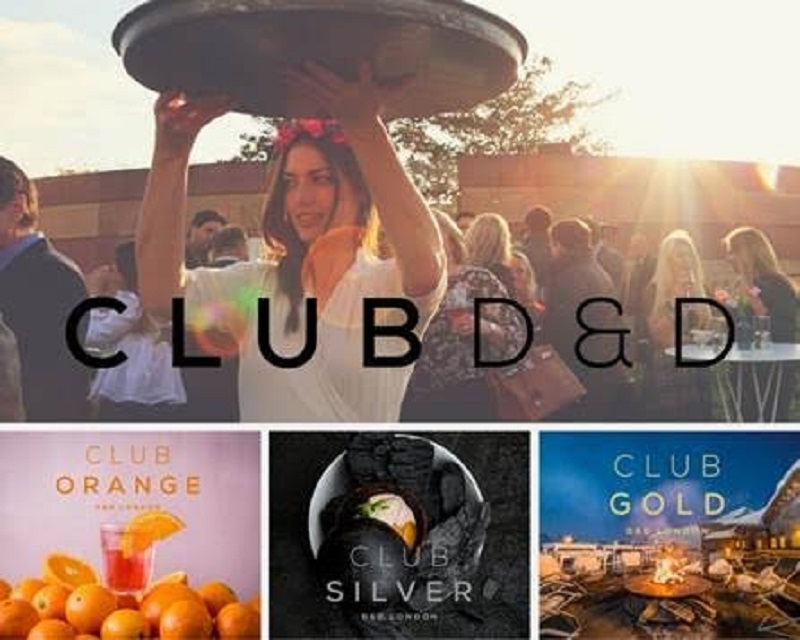 D&D London announced today the latest evolution of its customer loyalty initiative, Club D&D, which sees it expand into a three-tiered model of increasingly attractive benefits. The Club's radical restructure also introduces the D&D White Card, which unlocks the group's most exclusive benefits to a select few, by invitation only.
Club D&D is now made up of three distinct tiers. Guests are welcomed to Club Orange after their first two visits to D&D restaurants, with regular guests being upgraded to Club Silver after they have dined five times in one year. After dining 10 times in one year, those in Club Silver are accelerated to Club Gold.
Exclusive perks and incentives are built upon and expanded as members make their way from tier to tier, including dedicated content, Club discounts, events, parties and partnerships with the likes of Workologie (D&D's workspace scheme in collaboration with Urbanologie). VIP status is incorporated into the final tier, which serves to further reward D&D's most loyal clientele.
This tiered approach aims to keep the Club fresh and engaging for its members, encouraging them to dine with D&D London more often through the promise and intrigue of a compelling range of treats and rewards.
D&D's Marketing Director, Tiffany Robinson, elaborates: "We've operated Club D&D for some two years now, with a focus on looking after our very best customers exceptionally well via invitations to exciting events, both inside and outside our restaurants. We have now decided to develop Club D&D into a broader-based, more-structured loyalty programme.
Our best customers will continue to enjoy the benefits of being in Club D&D, but those benefits will be even greater than before. We therefore hope to attract a much larger number of D&D's million-plus customers into our Club."