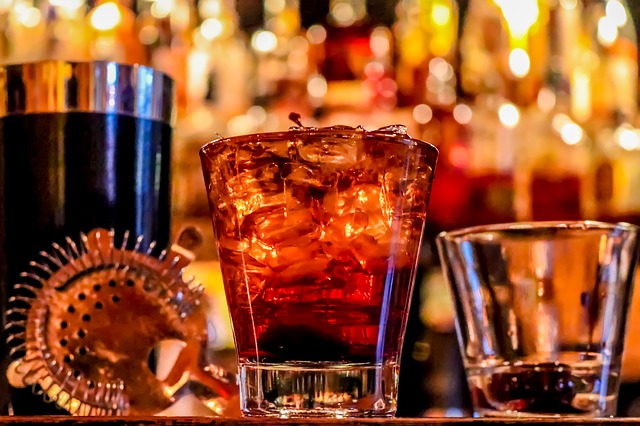 The House of Angostura® is throwing a massive party during Edinburgh's world-famous annual Fringe Festival, merging cocktail culture with the best of Fringe comedy, theatre and live music. This special showcase will be hitting the trendy Biscuit Factory in Leith on 24th and 25th of August from 15.00-23.00.
The House Party of Angostura® will take you on a journey through cocktail history, of which the brand's signature aromatic bitters are an essential part. Experience the tastes, sounds, senses and history of the House of Angostura®, from their bitters to their extensive range of rums.
The star of the night is the Pink Gin Cocktail. This classic drink – originally served as a martini, over ice, or long with a twist – will be given a modern makeover by some of Scotland's best-known gins, including Plymouth, Makar, Porters and Edinburgh Gin. The special ingredient will be Angostura®aromatic bitters, which has been elevating drinks across the globe since cocktail making became an artform. The Pink Gin Bar will celebrate the simplicity of this classic cocktail, served with just two ingredients: your favourite gin with a dash of bitters. Gin Brand Ambassadors will be on hand to talk about their product and show you how to mix the perfect cocktail.
Rum lovers can enjoy Angostura's extensive range, mixing up classic rum cocktails combined with Angostura®aromatic bitters. The Rum Bar will explore the history of the cocktail, serving up favourites including the Old Fashioned, Daqairis and Mojitos. Let's not forget Angostura's signature cocktail, the Queens Park Swizzle, a refreshing combination of rum, lime juice, mint and syrup, which pays homage to the exquisite 1920s decadence of the bustling Queens Park Hotel in Trinidad, home of Angostura® and where they make their portfolio of multi-award-winning rums.
For the coffee connoisseurs among you, there'll be an Amaro de Angostura® Liqueur Coffee Bar. If you want to side step the alcohol, check out the Lo/No Lemonade Bar where the Lemon Lime and Bitters (LLB) will be on offer; another classic Angostura® cocktail combining lemonade, fresh lime and aromatic bitters that grew to fame as Australia's post-golf beverage. It is a perfect alternative to the Pink Gin for the more health-conscious drinker, tasting great with premium lemonade.

The house party will continue the Fringe vibe with improv theatre, live music and DJs. Both days will host a two-hour live comedy slot from 19.00-21.00, compèred by BBC Radio presenter and comedy host, Julia Sutherland, and featuring a range of Fringe comedy talent.
Edinburgh's finest street food vendors will be parked out front offering a range of treats, from traditional to modern fusion.

Tickets are £15 and include two cocktails of your choice plus one Lo/No cocktail.
BOOK NOW via Design My Night: https://www.designmynight.com/edinburgh/whats-on/daytime/the-house-party-of-angostura-event-at-the-biscuit-factory-the-edinburgh-fringe-festival?t=tickets
www.facebook.com/AngosturaGlobal