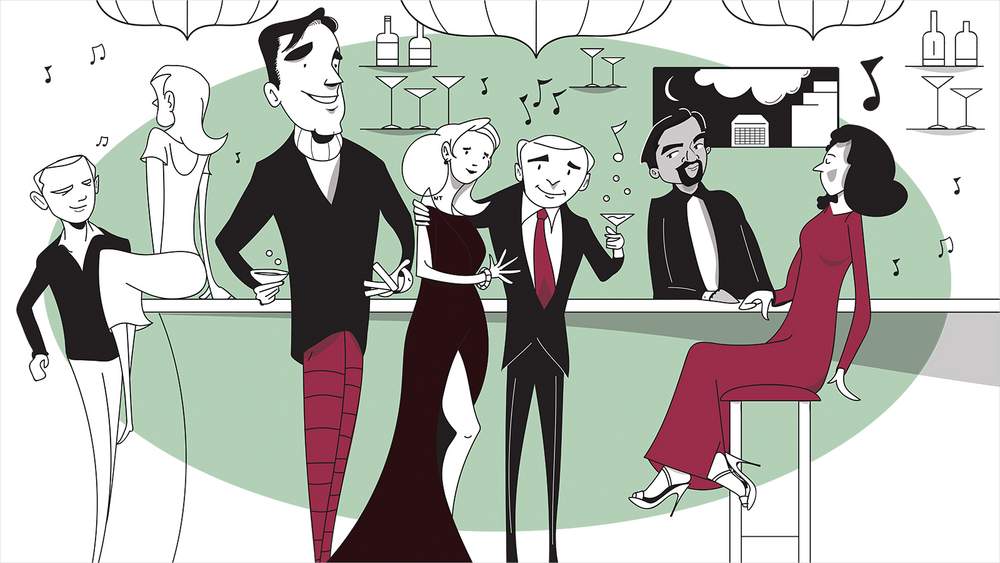 You're a regular at your friends' parties, dancing the night away and chatting in the kitchen till the early hours, and now the time has finally come to throw your own. Whatever the occasion, here are the five secrets you need to know to throw the perfect party.
Perfect the guest list
As well as inviting your nearest and dearest, sometimes the best parties you remember are the ones where you've met someone new. Depending on your venue size, allow your guests to bring a plus one. If you're throwing the party in your home, take the opportunity to invite your neighbours. It's a great way to get to know them and may help reduce the risk of any potential noise complaints. Do make sure that no one gatecrashes your party as this can lead to trouble. A good way to make sure this doesn't happen is to not post about the event on your public social media profile. Keep the invites private to ensure no riff-raff turn up.
Make sure the music is on point
A badly constructed playlist can be the death of a party. Whether you're hiring a DJ, getting a live band or just plugging in your phone to a sound system, make sure your tunes fit the party theme. There's no shame in requesting your cheesy party hits, or the songs you know will get the crowd up and dancing; a good host should know how to anticipate the needs of their guests. So, whether you're throwing an all-night rager, or a sophisticated cocktail party, construct a playlist that'll everyone will enjoy.
Declutter and create zones
Whether you've hired a venue, throwing a summer bash in your garden or will be dancing in your living room; you'll need to create a good party space. Firstly, remove anything that'll get easily broken or is expensive. If you can foresee someone tripping over that chair leg or garden hose, tidy up to ensure you have plenty of room. With a spacious setting, you can create zones. Areas for sitting, for dancing, for chatting etc. This, added with themed decor, can turn a clumsy party into the perfect one.
Add an element of surprise
A party that everyone will remember will have an element of surprise. This could be something like an unexpected game, decorations if it's a themed party, or a delicious selection of food and drink. If you're celebrating a special occasion, such as a birthday, graduation or important milestone, present a themed cake for everyone to tuck into and enjoy. The weird and wonderful designs from Anges De Sucre with tiered cakes and cupcakes would certainly wow your guests.
Enjoy yourself
If you're not enjoying your own party, you're doing something wrong. If you're the type of host who likes to make sure everyone else is happy before you can enjoy yourself, then get organised. Help yourself out by making sure the glassware is next to the drinks selection, the cutlery is next to the plates and the food, and that there are bins for rubbish everywhere.
Bulk make food, cocktails and nibbles in advance so you can just retrieve and replace when needed, without spending too much time faffing in the kitchen. A handy tip is to leave playing cards or games lying around so guests can amuse themselves if they want to. The important thing is to get all the planning out the way so you can be the life and soul of the party.