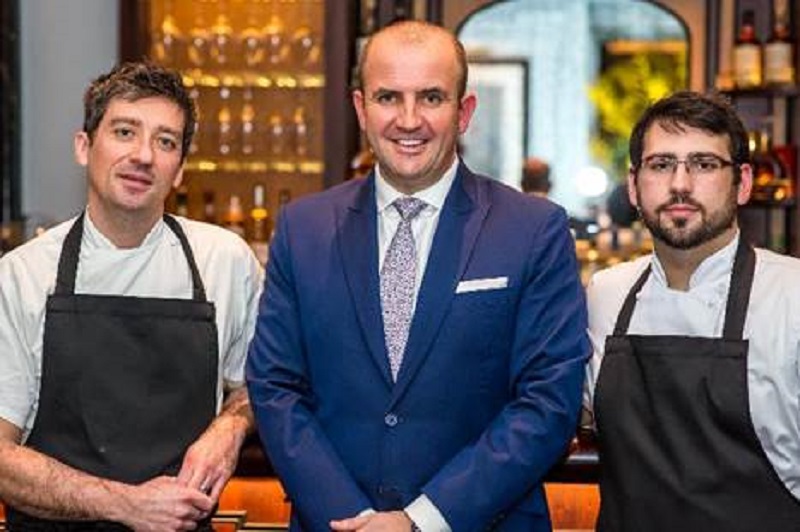 The five star historic hotel The Stafford London has announced Ben Tish as the new Culinary Director. He will be overseeing the entire food offering, including The Game Bird restaurant, the Wine Cellars, the celebrated American Bar, private dining, in-room dining, and suites.
Ben had previously held the role of Chef Director at Salt Yard Group, where he launched the renowned Soho sites of Dehesa, Ember Yard, and Opera Tavern. For the new role at The Stafford London, Ben will make sure the menus throughout the hotels keep developing, while being in the standards of the modern British comfort cooking that made The Game Bird so popular. Together with the hotel, Ben will also start working on new restaurant projects that will reflect his love for the European cuisine and will focus on his signature style.
"I am delighted to be joining the team at The Stafford. They have had such a great year in 2017 with the launch of The Game Bird, and I am excited to oversee the food offering in the restaurant and throughout the hotel moving forwards, as well as working with the team on new restaurant projects in the future," commented Ben about his new position.
The General Manager of The Stafford, Stuart Procter also expressed his contentment to have Ben joining the team: "He is an incredible chef, and together we look forward to evolving the offering at The Game Bird and across the hotel, along with launching exciting projects in line with Ben's fantastic food philosophy."
Prior to this appointment, James Durrant stepped down from his position as Executive Chef and Head Chef Jozef Rogulski got promoted as his replacement. Before becoming the Head Chef of The Game Bird restaurant, Jozef had various roles at Cliveden Country House Hotel, The Hand and Flowers, and The Waterside Inn.