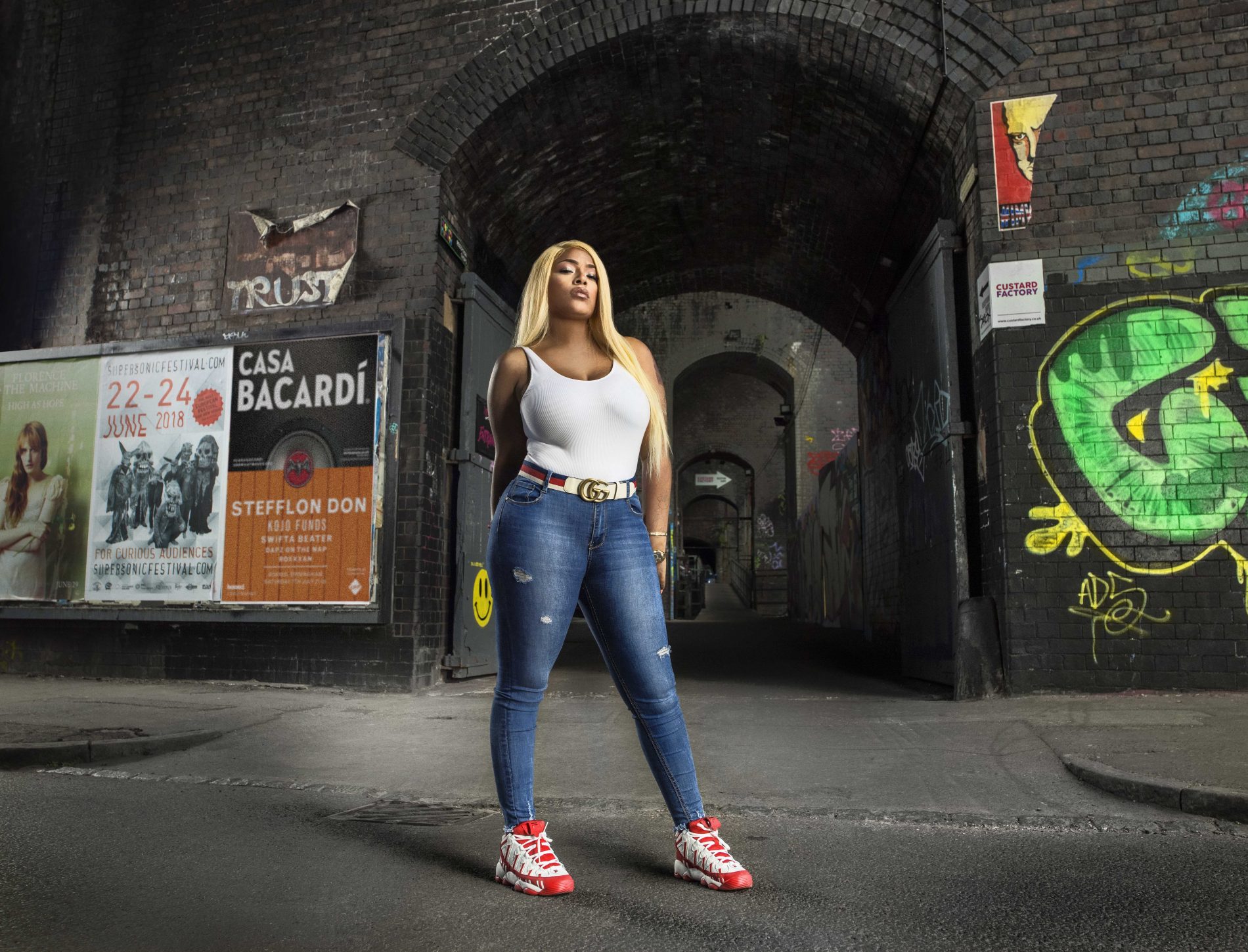 If you're looking for something to do this weekend, BACARDÍ Rum has just released tickets for an unmissable show with Stefflon Don in Birmingham on Saturday, the 7th of July. Tickets for the gig at Boxxed in Digbeth are available through the mobile ticketing platform DICE and priced at just £5, with proceeds from all ticket sales going to the award-winning non-profit Lonely Whale Foundation.
This show is part of a new nationwide music campaign from BACARDÍ, called 'Do What Moves You', which will see artists such as Stefflon Don, Giggs and Bugzy Malone explore, document and celebrate the sounds that move the UK by creating exclusive new content and hosting a series of live shows across three key cities.
Stefflon Don will be the host of the Saturday event, with support from Afro-swing artist Kojo Funds plus local Birmingham talent including producer Swifta Beater, rapper Dapz On The Map and MC Roxxxan.
One of seven siblings born in Birmingham to Jamaican parents, Stefflon Don set the underground alight with the release of her 2016 debut mixtape 'Real Ting', driving grime and rap fans alike wild with her wicked wordplay. Since then, the artist has continued to cement her reputation as one of London's hottest stars, winning both Best Female Artist at last year's Mobos and Best Newcomer at the NME Awards.
She's also recently made history as the first UK artist to ever grace XXL Magazine's annual Freshman cover. Having lived in Holland during her childhood, Steff takes inspiration from a globally diverse set of influences to make her one of the UK's most electric and eclectic acts.
Created in 1862, BACARDÍ has a unique taste that inspired cocktail pioneers to invent some of the world's most famous recipes including the BACARDÍ Mojito, the BACARDÍ Daiquirí, the BACARDÍ Cuba Libre, the BACARDÍ®Piña Colada and the BACARDÍ Presidente. BACARDÍ rum is the world's most awarded spirit, with more than 674 awards for quality, taste and innovation.