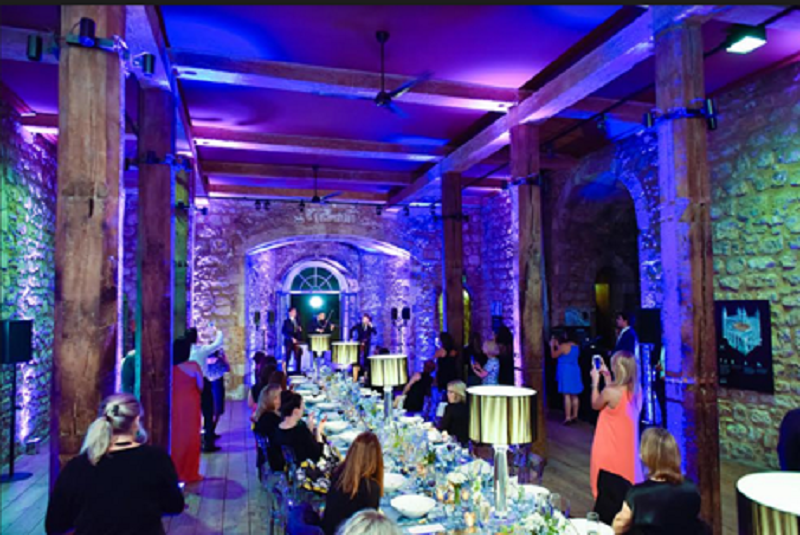 The independent charitable organisation Historic Royal Palaces has teamed up with London & Partners and 2B UK in order to create a four-day event programme to be held for US buyers. The events will take place across five of the charity's palaces and is the UK Summit of The eVent.
The Tower of London was the venue for a main Gala dinner on the 29th July, an event that welcomed 20 North American buyers as well as suppliers. The dinner was created through a collaboration between Historic Palaces and DMC 2B UK with a number of approved suppliers supporting the event such as Blue Strawberry, the production company Wise Productions and the florists Pinstripes and Peonies.
Following the Gala Dinner at the historic London landmark and the circulation of the summit, the US buyers taking part in the events were then split into two groups for the rest of the programme. These two groups were maintained for the rest of the events programme, with one group travelling to Scotland and the other remaining in London.
The two groups were taking part in the Palaces Pursuit programme, a two-day team building event that included visits to Banqueting House and Hampton Court Palace. The buyers were also treated to a private viewing of Diana; Her Fashion Story, and a drinks reception at Kensington Palace in the Kings Apartments.
The Palace Pursuits programme was completed on the 1st of August and as well as giving the participants the opportunity to see and learn about the history of some of London's most historic locations, the Palace Pursuits scheme demonstrates the work put in by the charity and how the money earned through the private event hire is put back into conserving the buildings.
Other suppliers supporting this event programme include caterers Ampersand, Rhubarb; florists Hayford Rhodes, Lavender Green; Urban Caprice and Event Concept.