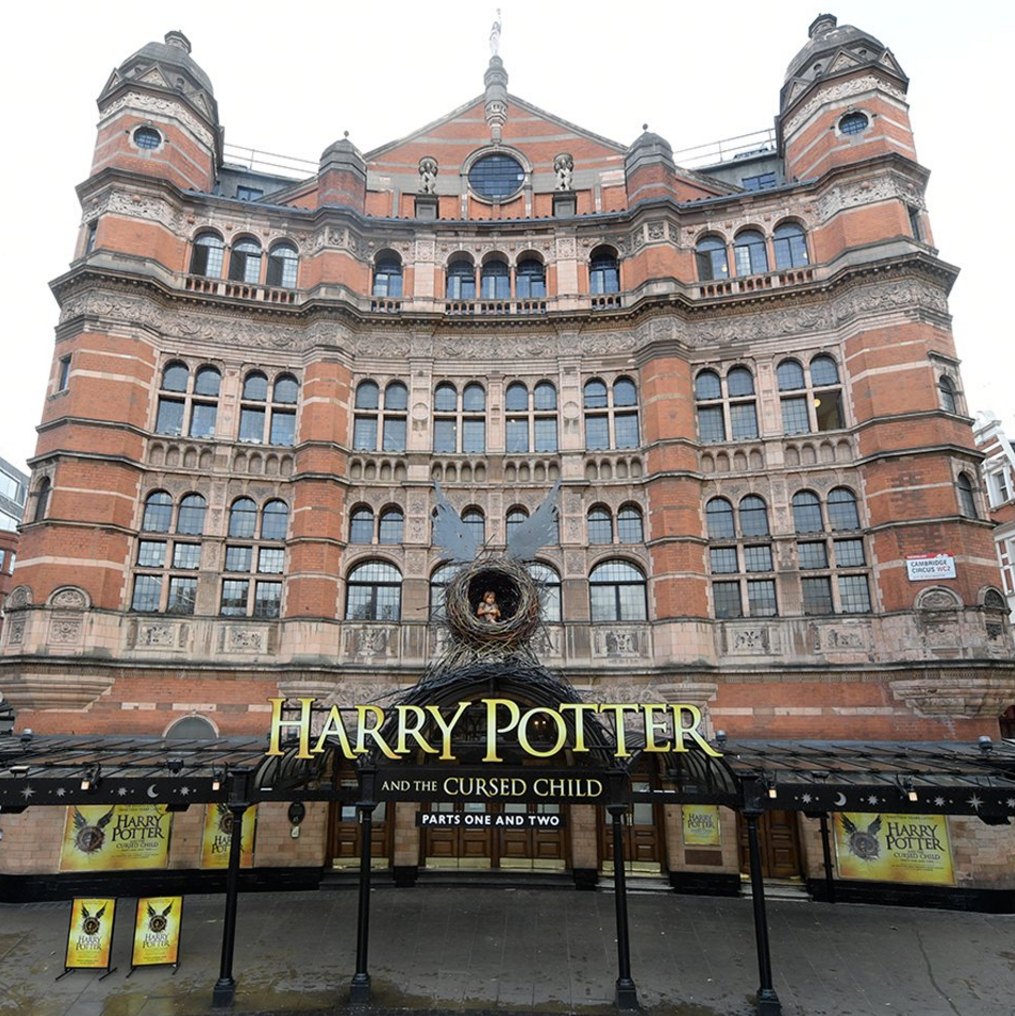 Perhaps the most eagerly anticipated debut of a play in living memory takes place tomorrow as Harry Potter and the Cursed Child hits London's West End. The production, which has been masterminded by the author of the hugely popular books, JK Rowling, in collaboration with playwright Jack Thorne and director John Tiffany, acts as a sequel of the Potter saga – accommodating fans' desire for a kind of "what happened next".
We join the familiar gang nine years after the where The Deathly Hallows left off and where JK Rowling's epilogue first dangled the carrot of another instalment. The titular character works as an Auror (the wizarding world's equivalent of a secret agent) and, at the same time, juggles concerns with which even a somewhat less magical audience can empathise. Husband to Ginny Weasley and father to three children, Harry is arguably less endangered by the magical and, rather, threatened by the mundane reality of balancing work life and home. Coupled with the unforgettable legacy which trails behind him – which has, too, affected his eldest son, Albus – and Harry Potter and the Cursed Child becomes a play as much concerned with father-son relationships and reconciling past and present, as it is with the phantasmagoria of the original series.
Whilst the play might then be a departure from the much-loved novels and film adaptations, fans are continuing to scramble to get their hands on last-minute tickets for the preview at the Palace Theatre. So in demand are tickets that are further 40 were released on Friday 3rd June, selling out in moments. Indeed, Harry Potter fans and theatre buffs are flying in from around the world to catch a glimpse of this latest instalment; the play is practically sold out until mid 2017.
After just over a month of previews, opening night of the Harry Potter and Cursed Child actually takes place on Saturday 30th July – at which point actors are expected to have fine-tuned their performances and all will be staging perfected. During the preview phase, fans will pay around £100, jumping to £130 after opening night.
A thoroughly modern production which brings together actors of all races, ethnicities and backgrounds, Harry Potter and Cursed Child will be shown over two parts with audiences able to see both on one day or see the entirety over two days. Marking the debut of a number of rising stars in the acting world and calling on a couple of old hands too, Harry Potter and the Cursed Child is just about the most talked about thing in the theatre world at present and no doubt its makers and cast will be hoping to meet the hype. Break a leg!