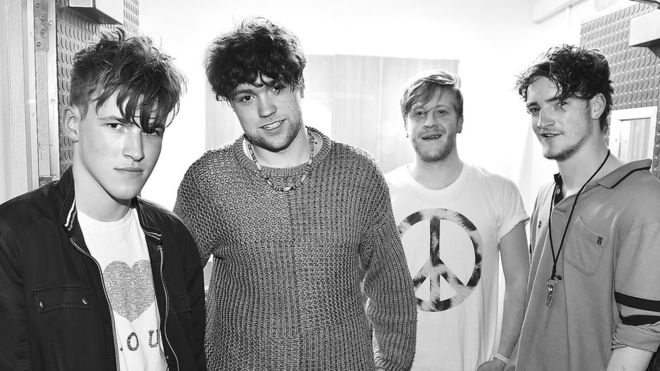 Viola Beach were tipped to be the next big thing by many in the music industry, with a variety of different sources stating it would not be long before the band would be selling out venues and hitting the charts.
Unfortunately all four members of the band including Kris Leonard, Jack Dakin, Tomas Lowe, and River Reeves died in a car accident in Stockholm earlier this year, their manager Craig Tarry also died in the crash.
Viola Beach were remembered with a fitting tribute from friends and family of the band at a memorial concert thrown in their memory. The concert was thrown at Parr Hall Warrington in memory of the band and their manager.
Before the concert even began a conga line proceeded past a bar and venue the band used to play in, and it lead all the way to the entrance of Parr Hall. The acts were made up from the bands friends and influences including The Kooks, The Courteneers, Hidden Charms, Eliza and The Bear and The Coral and The Blossoms, who Viola Beach were on tour with at the time of the accident. The event was hosted by Phil Taggart from Radio 1.
Viola Beach had featured on BBC Introducing prior to the accident and were going to be playing SXSW in a BBC Showcase in Texas. Huw Stephens featured the band multiple times on his show. The show was played in memory of the band, who had one EP out in their time together. The show was played to an audience of over 1,000 people. The night showcased video footage of the band through out the event.
The set finished with the bands song 'Swings and Waterslides' which fans sent to number 11 in the UK Chart following a campaign by their friends, fans and family after the accident.