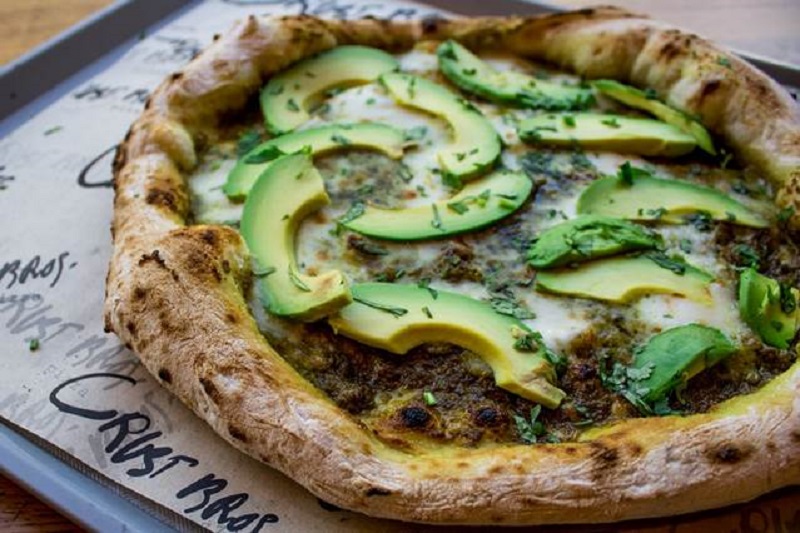 Crust Bros have announced that they will be launching their first brunch menu. This menu will be launched on Saturday the 18th November and has been created in collaboration with Billy and Jack, Contestants on MasterChef 2016.
Billy and Jack have made name for themselves by being MasterChef losers. Meeting on the popular TV show, the runners up were seen to charm the judges with their amazing food and quirky interpretation of a range of traditional British dishes. After the conclusion of the show, the pair decided to work together, showcasing their love for eating tasty food and creating memorable experiences for their diners to enjoy, building a reputation for exploring innovative culinary ideas and up for a challenge, the duo have worked with a wide number of different bands including, most recently, a month long supper residency at Silent Pool Gin.
The Billy and Jack X Crust Bros brunch menu will feature six different pizzas that have been topped with classic brunch favourites as well as a few more unusual surprises for guests to try. This includes decadent dessert pizzas served topped with ice cream, chocolate and coffee as well as bubble on tap for those who are wishing to choose the unlimited dining option. This unlimited offering takes place in 90 minute sittings.
The Billy and Jack X Crust Bros creations can be enjoyed at the Crust Bros in Waterloo or from home through the delivery platform Deliveroo. The brunch menu includes the 'Avocado Gonna Go My Way', an avocado, mozzarella, green pesto and coriander pizza that is topped with a Burford Brown egg. The 'Haters Gonna Hate' pizza is a chestnut and porcini mushrooms, cheddar taleggio, mozzarella and marmite, and the 'Drunk in (cheese) love' which is a potato and caramelised onion mozzarella and drunken cheese pizza. The Drunken Cheese is selected by Billy and Jack and is a pasteurised cow's milk cheese that has been aged for 18 months, the last 6 months of which see the cheese soaked in a local wine in a process called Ubriacatura. The set brunch menu costs £20 per person, with unlimited bubbles added for an extra £15 per person.