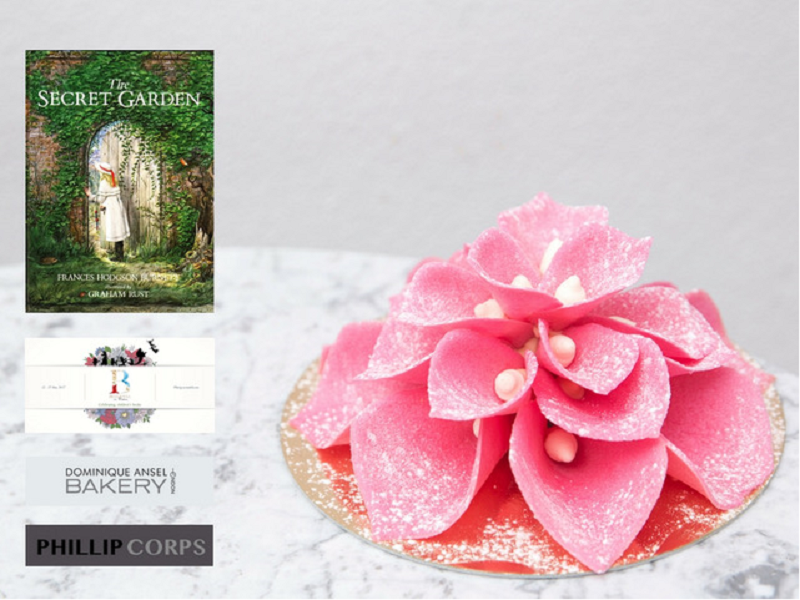 In order to celebrate the flower festival Belgravia in Bloom, The Dominique Ansel Bakery and Philip Corps, the florists are teaming up. The results of this collaboration will be the transformation of the London bakery in to The Secret Garden.
The Belgravia in Bloom Festival takes place at the same time as the Chelsea Flower Show. The theme for this year's floral festival is Children's Books and It thought that 50 shops around the London area of Belgravia will be taking part with similar displays to The Dominique Ansel Bakery.
Philip Corps is an awards winning florist who will use all his floral knowledge in order to turn the bakery in to a setting from The Secret Garden. It is thought that Philip will work to create an apparent overgrown and rambling entrance for the secret world of the bakery within. Philip Corps will use a variety of different plants, materials and flowers in order to transforms the appearance of the bakery. The florist will be using strips of bark in order to construct a door and the addition of moss and different succulents will emphasize the feeling of age. An array of yellow garden rose plants and cut flowers will also be placed around the door to look wild and there will also be splashes of ivy, cow parsley and asparagus fern. To finish the look off and truly encapsulate the look and feel of the famous Frances Hodgson novel, there will be a number of vintage props dotted around.
Also in order to celebrate the Belgravia in Bloom festival, the bakery is creating five exclusive items. These goods include an Elderflower Vanilla Chocolate Éclair, a Betty Religiuse, a Bee Mine Honey Cheesecake, painting the Rose Red and the Pull Apart Flower Cookie. These limited edition items will be on offer during the floral festival which runs from the 22nd to the 29th May. The Floral attraction will also be present between these dates in May in order to celebrate Belgravia in Bloom.