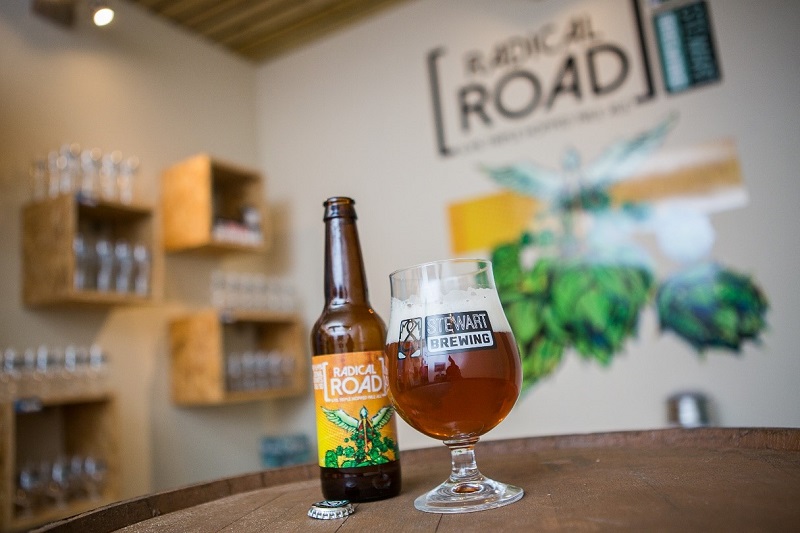 Stewart Brewing has been awarded with the highest accolade at the Scotland Food and Drink Excellence Awards. The Scotland based craft brewer were recognised in an event that was held last week. The beer that was responsible for the brewers winning the award was Radical Road. The beer is one of the brewer's popular beer and managed to beat some good competition in order to claim the Brewing award at the event. The brewing company was started in 2004 and is thought to be one of the leading craft brewing companies in Scotland. This position has been reaffirmed with the accolade given to them at the Food and Drink Excellence Award.
The Brewing award that was taken home by Stewart Brewing is new to the Scotland Food and Drink Excellence Awards. The award, that has been sponsored by Heriot Watt University, was part of a larger award ceremony that took place at the Edinburgh International Conference Centre. The Excellence Awards are carried out in order to celebrate a number of individuals and businesses based in Scotland that are leading their sectors in terms of the quality of their products and their enterprising and innovative attitudes.
The event this year saw a record number of guests, with a total of 820 turning out to take part and celebrate the winning entrants. From all of the different categories there was a total of 270 entries for the awards. With such a large number of entrants, it is a reflection of the standard of Stewart Brewing's beer that they managed to fight off the competition in order to claim the award.
Radical Road, the newly award winning beer is normally available from the businesses brewery shop which is located in Loanhead. The beer is also available for purchase at the Brewery's Dockside Tap shop which is situated in Leith, and a number of pubs and bars around Edinburgh.