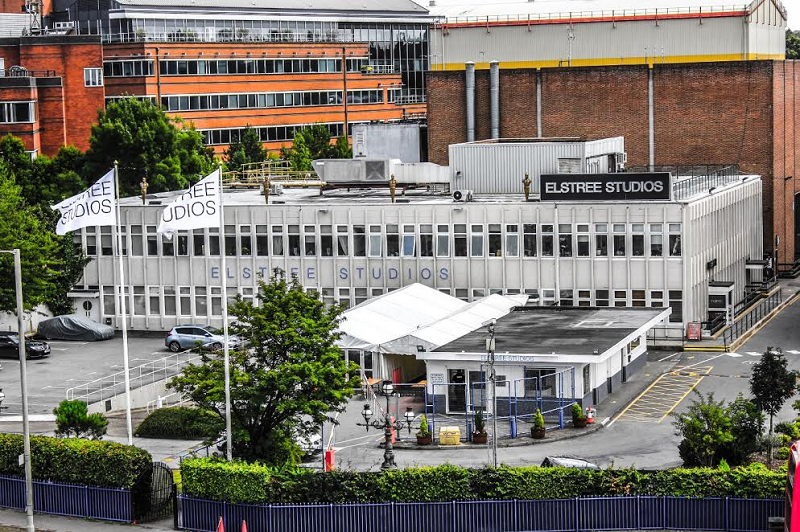 Last week marked the 90th Birthday of Elstree Studios. In order to celebrate the occasion, Borehamwood High Street covered each of their lampposts with banners. The banners and posters on display show all of the best of the Film and Television that has been produced throughout the last 90 years at the studio.
Elstree Studios is known around the world for the films and television that have been created there. Film greats such as Alfred Hitchcock, Colin Firth have made films at the studios and Elstree has been the home to a number of popular television series, with well known figures such as Tess Daly, Claudia Winkleman and Bradley Walsh working on the sets.
The Managing Director of Elstree, Roger Morris has said that the areas around the studios, Boreham and Elstree are incredibly proud of the success that has been reached by the studios. The heritage that has been created by Elstree 90 years history has been of great importance and benefit to the surrounding areas. Known in the past as the British Hollywood the studio has been through extensive regeneration and reflects the success of the UK film and television industry over the course of the last 90 years.
The creative arts are growing and the UK is one of the world leaders in the creation of film and television. In order to encourage the growth in the industry and support the next generation of great filmmakers, actor and producers, Elstree sponsors a college called the Elstree University Technical College which seeks to offer a vocational education for more than 360 students who want to pursue a career in Film Television and Theatre. The University Technical College that is sponsored by the studio has more pupils attending it that the National Film School and the London Film School combined. This means that Elstree will support a significant number of the future professionals in this industry, securing Elstree Studios in the hearts and memories for a number of generations to come.