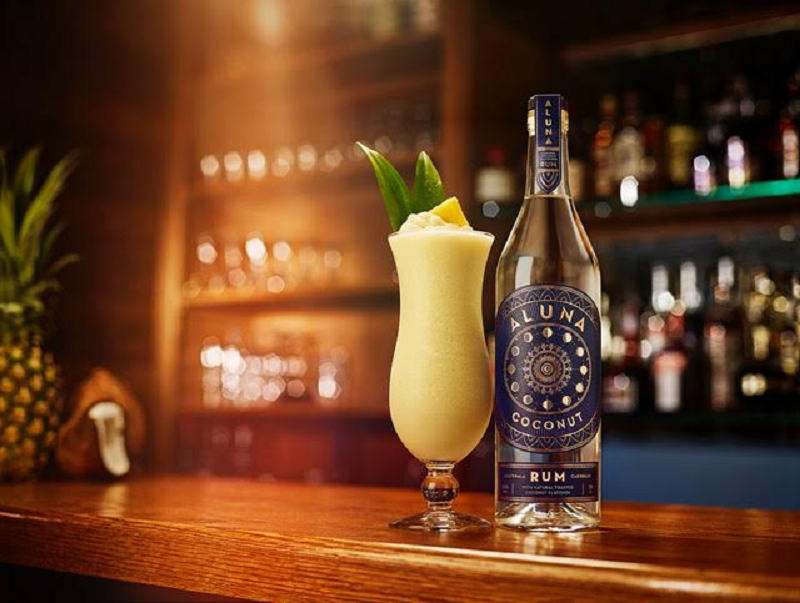 With National Piña Colada Day taking place on the 10th of July, Aluna Coconut are showing off the best way to enjoy the refreshing summery cocktail. Literally meaning 'strained pineapple' the beverage is rumoured to have been first drank in 1952, although the first written reference was earlier, in 1922. The classic cocktail evokes pictures of white sandy beaches and bright blue seas, the Piña Colada is a perfect summer drink to enjoy.
In order to show you different ways to enjoy the flavors of the Piña Colada, Aluna has published three recipes that would be perfect for anyone wanting to celebrate National Piña Colada Day.
The first recipe is an Aluna Piña Colada which offers all of the amazing creaminess of the classic cocktail a fraction of the calories. As part of the first recipe, Aluna say to freeze pineapple juice and coconut water into ice cubes then blend then with the Aluna Coconut and more pineapple juice before pouring into an appropriately tall and glamorous glass before garnishing with a pineapple wedge and pineapple leaves.
The second option that has been suggested by the Coconut Spirit company is the Aluna Colada which offers another lighter and non frozen alternative to the classic summery drink. The ingredients for this beverage are 1 part Aluna Coconut, 3 parts pineapple juice a squeeze of fresh lime juice and shake with ice before straining it into a glass before garnishing with pineapple, coconut or pineapple leaves.
The third suggestion by Aluna is to save the work of mixing your own cocktails and head to Stillwater Bar in Wandsworth. The new bar for Dan Priseman has been serving a twit on the Piña Colada with the Piña Colada Old Fashioned that has been created using spiced pineapple syrup, Aluna Coconut and pineapple infused rum as well as angostura bitters and served with a toasted coconut garnish. The Bar is on Trinity Road in Wandsworth, London.