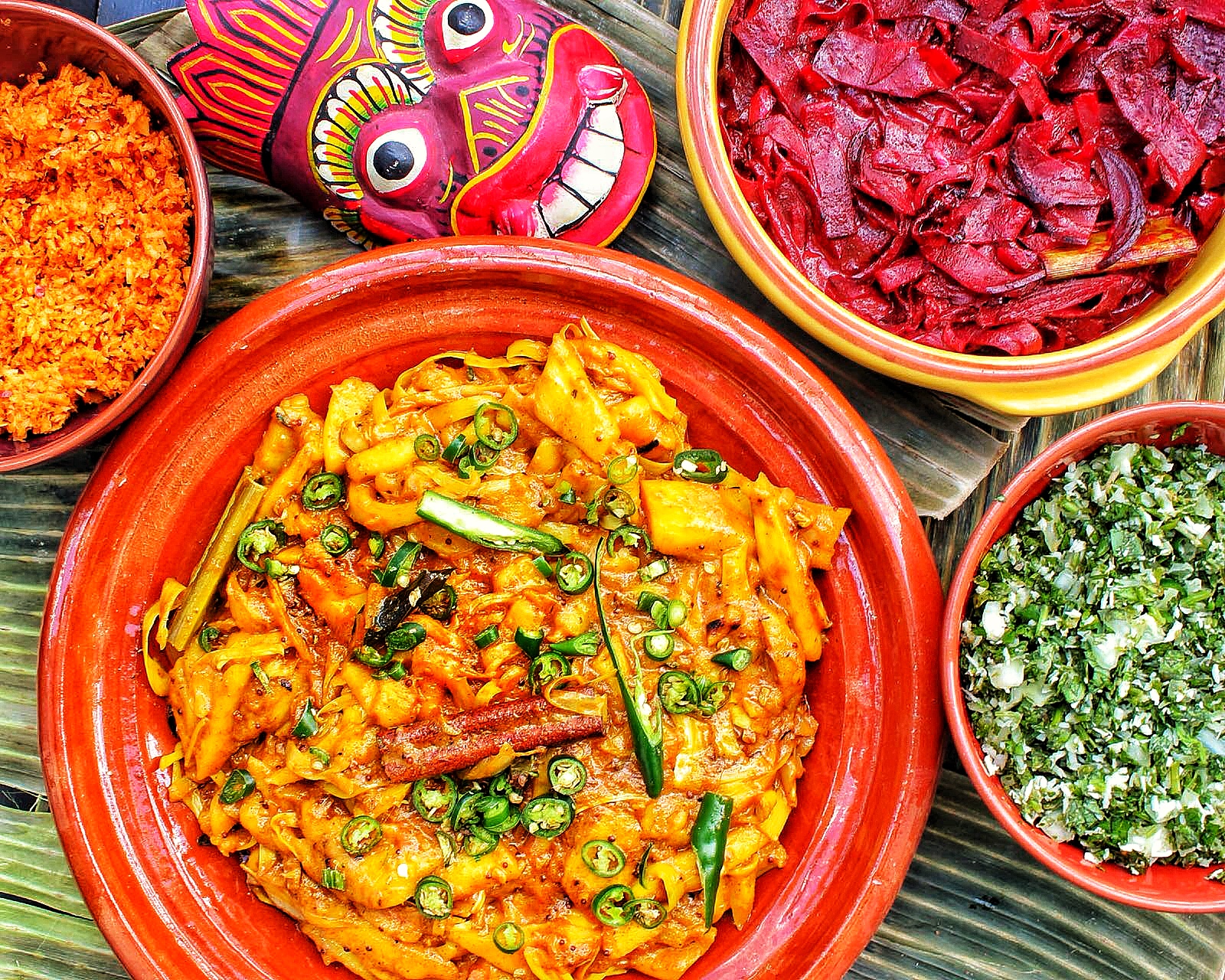 Serendip Supper Club by Pol Boy, a monthly BYOB vegan Sri Lankan pop up, is launching at Brixton Pound Café on Saturday 2nd March. Serendip is an Old Persian name for Sri Lanka and also the etymological root of the word serendipity. It is said that serendipity is the hungry traveller's strongest ally: many of their most memorable meals issue from the hands of generous strangers.
Serendip Supper Club is a space for strangers in London to discover the joys of Sri Lankan culture through the island's food. The menu at Pol Boy's Serendip Supper Club uses a mix of traditional family recipes and an amalgamation of flavours inspired by a British-Sri Lankan upbringing. The recipes do not rely on expensive ingredients because its heart and soul lies in the alchemy of flavour.
Highlights from the menu include heavily spiced curries featuring jackfruit and beetroot, tempered lentils, and chilli-laden sambols that certainly pack a punch. Watered down versions are unacceptable. At Serendip Supper Club you will find food that is unapologetically Sri Lankan in flavour.
Aside from the food, music is central element at Serendip Supper Club. The dining experience will be accompanied by an eclectic mix of sounds from all around the world, ranging from electronica, funk, jazz, soul, and more.
Serendip Supper Club will take place at Brixton Pound Cafe on Saturday 2nd March 2019 from 7:30pm onwards. In keeping with the values at Brixton Pound Café, there will be an allocation of pay-what-you-can spaces for the local community.
Serendip Supper Club Menu
Short Eats
Seeni Sambol Sando
Two slices of bread filled with flavours inspired by our British-Sri Lankan upbringing
*
Rice & Curry
Jackfruit Curry
Beetroot Curry
Tempered Lentils
Kaha Bath (Yellow Rice)
Gotu Kola
*
Dessert
Chocolate Biscuit Pudding