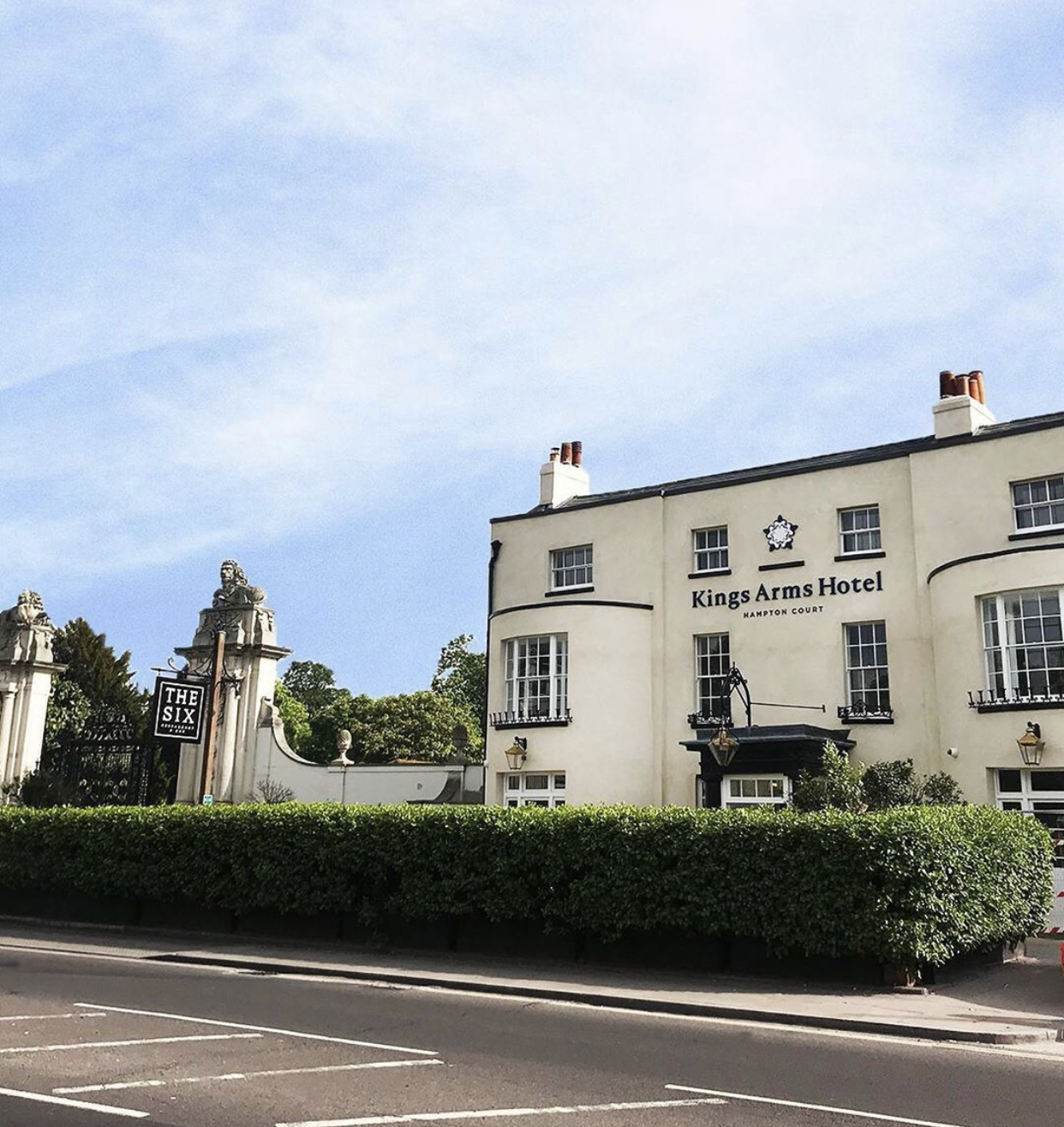 Located idyllically between Bushy Park and bordering the maze of the Royal Hampton Court Palace The Kings Arms Hotel and The Six Restaurant, envisioned by Michelin starred chef Mark Kempson, is set to open this August. 
The Six Restaurant will feature a menu designed Chef Kempson and the kitchens will be headed up by Head Chef Jack Scoines. Local produce will be championed, with a menu that nods to traditional British cuisine but with a modern twist. 
Key dishes for the summer season include the Palace Garden Salad, which features herbs and vegetables picked from the Hampton Court Palace Kitchen garden, Whole Native Lobster, served with a moreish tarragon butter and a crisp garden salad, whilst a classic hearty burger sits at the centre of the menu.
Mark's career has spanned more than 20 years, beginning in a small Hampshire hotel, moving onto the two Michelin star The Vineyard in Berkshire, to eventually head up his own restaurant Kitchen W8 where he secured a Michelin star. 
His Head Chef at The Six, Jack Scoines, attributes his love of food to his foodie upbringing and thoroughly believes in a locally sourced, ethical menu. Previous experience includes the 3 rosette restaurant at The Randolph Hotel in Oxford.
With such an exquisite location, the Grade 2 listed hotel dating from 1709, is being brought back to life with inspiration taken directly from its beautiful surroundings; and the unique proportions of this storied property are cleverly accentuated to create a warm home away from home feel.
Opening to the lounge and reception, pink and pale grey tones create a calming arrival for guests. Antique marble tables and period seating offer a comfortable and cosy setting, whilst an abundance of greenery brings a unique orangery style to the space.
Through to the bar where warm indigo velvet is dappled with ochre light flooding in through the gold-toned stained glass windows. In The Six Restaurant, pale walls are lined with deep navy banquettes and, in keeping with the period style of the property, the original wooden fireplace has been beautifully restored.
All 14 bedrooms have been lovingly renovated to create a feature of the unique proportions expected with such a mature property. Three colour schemes were chosen, utilising the hues surrounding the property. Rich bottle greens, smokey blues and warming pinks are carried from the fabrics right through to the handmade mosaic tiles used in the rain showers and back out to the botanical-printed curtains lining the rooms views.

Championing British and locally sourced materials was an important factor when reimagining the hotel and restaurant. Many of the suppliers are local to the property, including fabrics from British manufacturer Angel & Boho and small local business Jenny Betts, creating skincare products for each of the guest rooms. They have also worked with local businesswoman Christine Wilford from Green Arden to create a stunning private terrace at the front of the restaurant where guests can eat and drink while enjoying the lush and green surroundings.