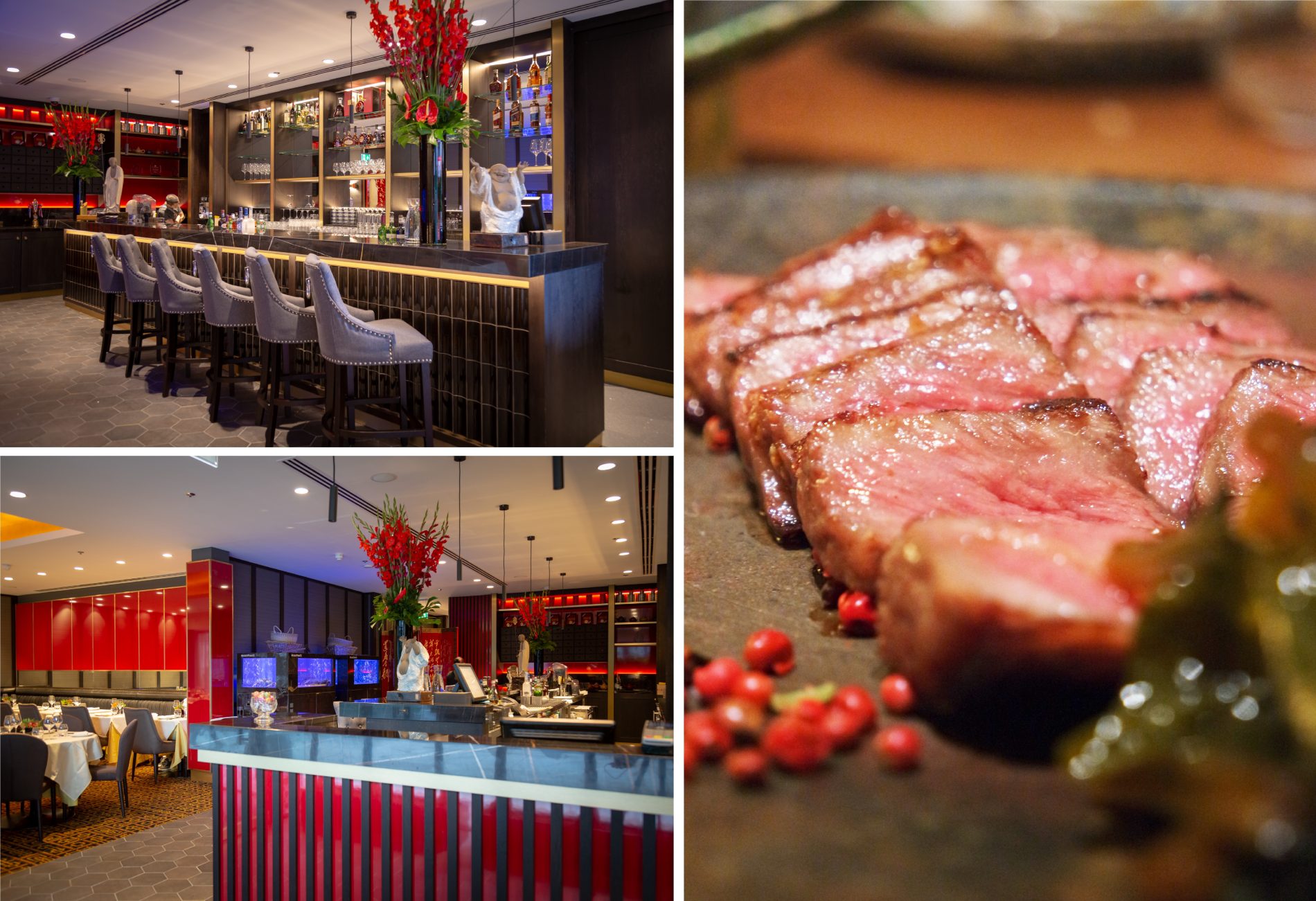 Royal China Club on Baker Street has introduced premium Japanese Wagyu beef to its menu. Guests are welcome to sample a range of dishes featuring the succulent beef at Royal China's flagship restaurant in the heart of London.
Wagyu offers the highest grade of any beef and is recognised for its tenderness and quality. With its unrivalled melt-in-the-mouth texture and rich aroma, Wagyu provides diners with the ultimate gastronomic experience. The unique texture comes as a result of the "fat marbling" effect which in Japan translates as "frosting" due to its frost-like appearance. It is the fat marbling that gives the meat its signature soft flavour and expensive value.
A luxury food cultivated in Japan, the phrase 'Wagyu' refers to the breed of cattle that are raised with pride and fed by specialists in the rich natural environment of Japan. Wagyu breeds are raised on a natural diet using the highest standards of care.
Also available at Royal China Club are two Wagyu Dim Sum dishes and a delicious Beef Roll with Enoki Mushroom, ideal for complementing the main Wagyu beef.
Royal China Club reopened in autumn 2018 after a four-month renovation. The restaurant doubled in size to 180 seats, and also acquired five elegant private rooms suitable for group dining for six to twenty guests.
The Royal China Group consists of six of London's most authentic and prestigious Chinese restaurants, including the luxurious and critically-acclaimed Royal China Club. Based in prime areas of London, the restaurants are centrally located on Baker Street, as well as in Bayswater, Fulham, Harrow-on-the-Hill and Canary Wharf.