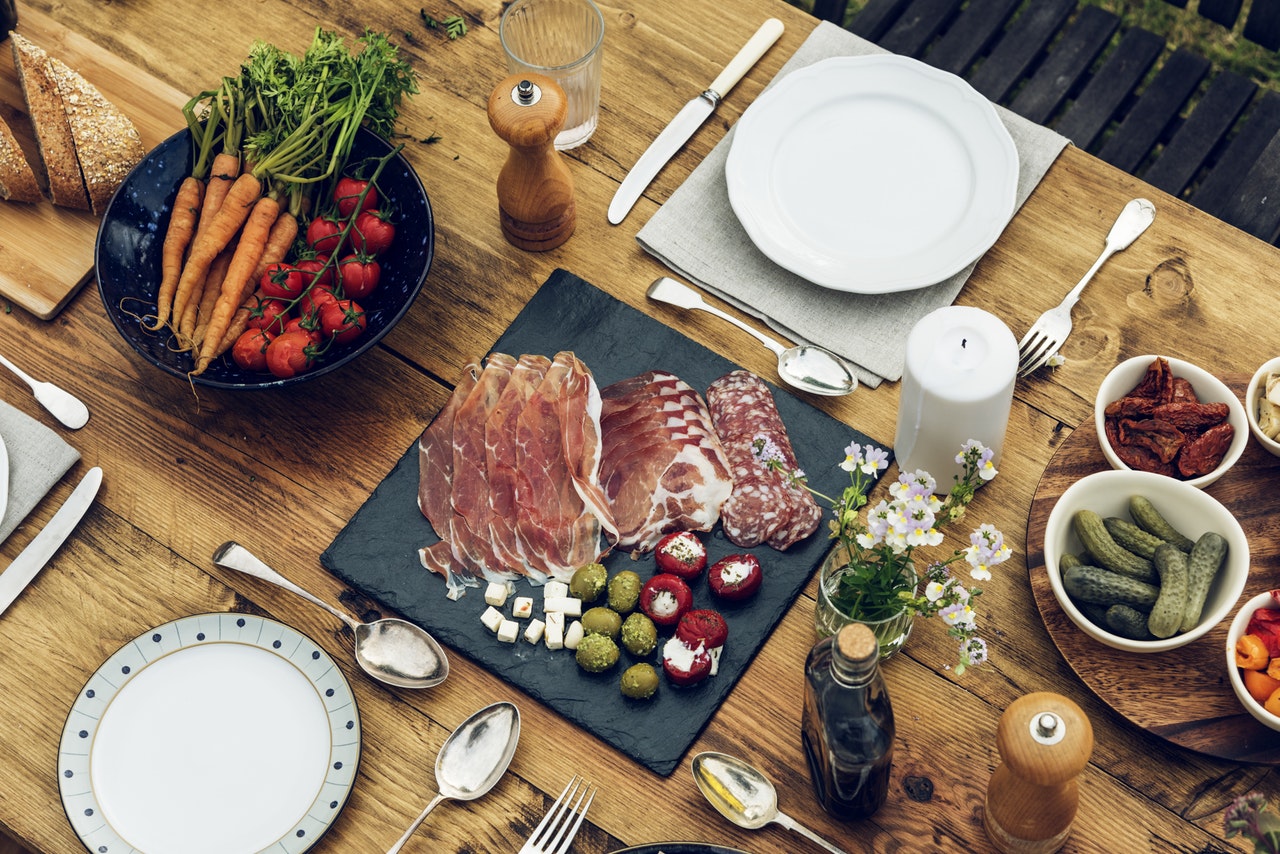 When it comes to the atmosphere of an event, it's the food that makes it. Where there is great entertainment, there should always be great snacks to fill up one's belly. For some of the most famous feasts of all time, we can turn to https://www.independent.co.uk/life-style/food-and-drink. The Medici wedding in 1600, for example, was an epic banquet during which 50 courses were served, including the very special dessert of milk and honey sherbet. Or there was the Regent's Banquet of 1817, which featured 127 dishes, including a mosque made out of marzipan (GBBO eat your heart out!).
But you don't need to be a monarch or hold some noble title to enhance your entertainment with gourmet cuisine. You can do it yourself and we're showing you how.
What Can Food Bring to Entertainment in the Home?
Events outside of the home are expected to deliver opulence and grandeur, but the food you serve at events in your home is just as important. Not only does it help relax your guests, but it will also impress them. They'll be positively bewildered that you managed to offer such delectable delights, all from the kitchen in your semi-detached.
This is especially useful when paired with at-home versions of not-at-home entertainment. You could, for example, invite your friends round for a casino night in which you try your hand at games like baccarat, roulette and blackjack without going out to a real-life casino. Live casino offerings like those at https://www.mrgreen.com/en/live-casino already enhance the atmosphere – with a live croupier who deals the game to you – but by offering tasty casino snacks your home will feel like a proper casino. Get out the shrimp cocktail, meat skewers and mini bruschettas and that's an extra special night in right there.
Or, if you're hosting a movie night, then turn on the surround sound speakers, dim the lights and serve up some popcorn to make your squad feel as though you've transported them to an actual movie theatre. You could even level up your popcorn to really "wow" your pals. Suggestions from https://greatist.com/eat/healthy-popcorn-recipes include apple pie popcorn, lemony kale popcorn, and spicy cilantro lime popcorn.
What Gourmet Food Can You Make at Home?
We've already given you a couple of event-specific gourmet recipes you can make to impress your guests, but how about some more general dishes? Ones that suit any occasion? The party appetizers detailed at http://recipegeek.com/food-talk are sound winners: mini pizzas, 4 ways, offers a yummy, bite-sized way to enjoy the classic Italian dish, while the fresh Thai salad rolls are incredibly easy to put together. Not only will this snack look the part, but with all those vegetables, it's a healthy way of chowing down!
Food is massively important when it comes to entertaining. You want to be a good host that puts smiles on faces and food in bellies. Ditch the usual crisps and nuts and go big with the gourmet recipes we've outlined above.