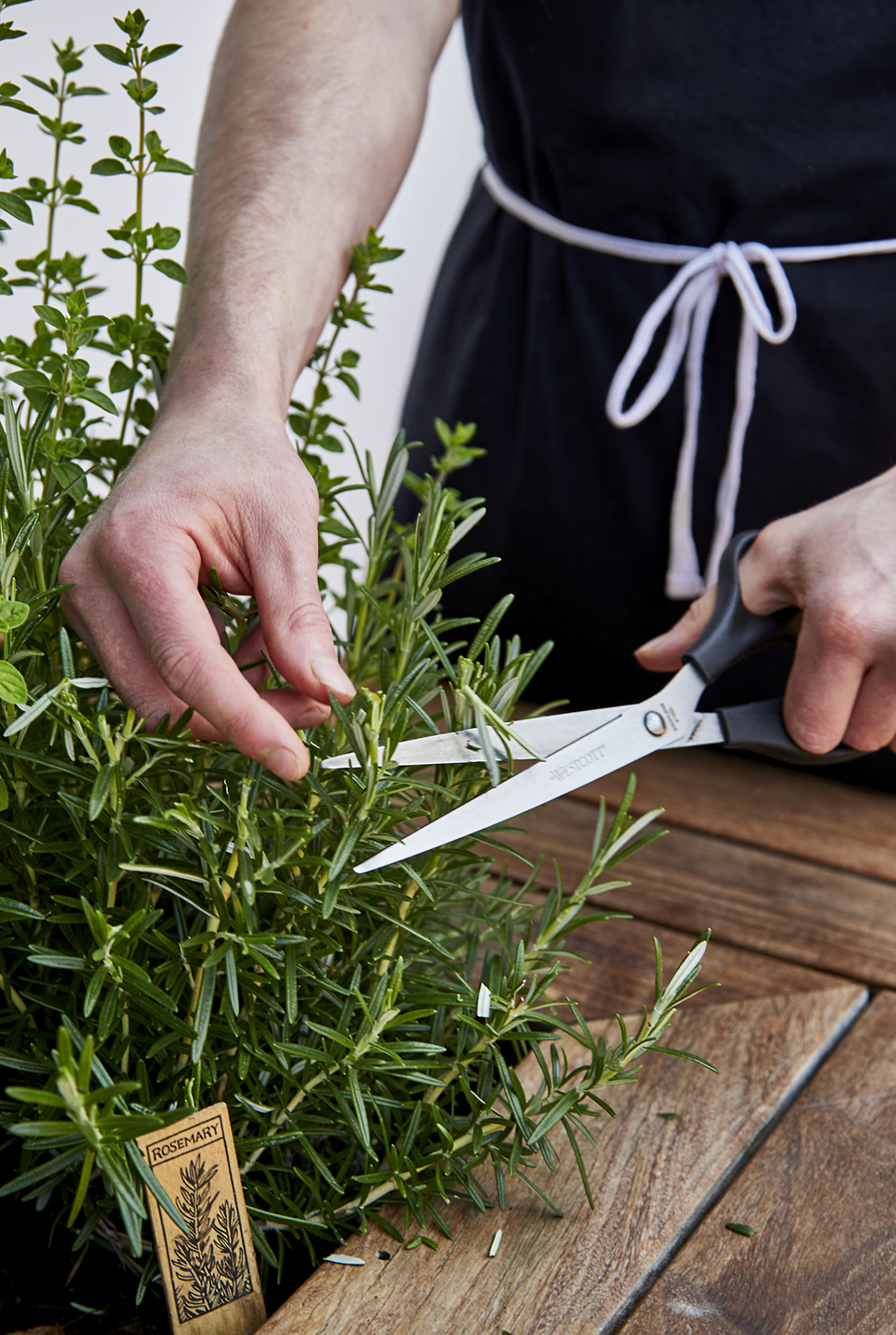 This year, 30 Euston Square has put sustainability at the heart of their vision. Announcing a new herb garden on the rooftop terrace, the venue will now be able to provide their chefs with fresh ingredients at arm's length whilst working closely with them to curate the garden to fit their needs in the kitchen.
In line with their pledge to always source as locally as possible, the venue is launching this new green initiative along with plans to create a vegetable patch during the winter months in order to maintain their promise all year. Providing 30 Euston Square's chefs with freshly grown rosemary, sage, oregano and thyme, the herb garden will supply ingredients for a variety of dishes including a fresh starter of textures of heritage beetroot, whipped ricotta, lemon thyme vinaigrette or the seasonal Welsh lamb rump, rosemary potato terrine, grilled courgette, Kentish carrot puree, smoked tomato jus.
The terrace beds will offer a source of ingredients for the venue's own exclusive home-made herb butter and the range of flavoured waters made in-house for events. The vibrant garden, thriving with fragrant lavender flower pots are an addition aimed at creating a space that provides nutrition for honeybees and other pollinators whilst also helping the venue reduce their CO2 emissions. 
Seeds have been sown and during the winter months the central London venue will harvest their home-grown beetroot, kale and Brussels sprouts to be used in a wide variety of recipes, bespoke to 30 Euston Square's Executive Chef, Daniel Broughton.
In 2018, 30 Euston Square implemented 11 sustainability pledges which encouraged the team to get creative and experiment to provide better catering experiences across their vast choice of services. In keeping with Searcys' sustainability pledges, 30 Euston Square buys the best ingredients available, working closely with British farmers and producers to ensure that up to 90% of their seasonal fruit and vegetables are grown in the UK.
"We are really proud of our sourcing and want to show our customers that we care about where our food comes from as much as they do. We buy our meat and fish directly from family run companies, grow our own herbs and vegetables, and only select teas and coffee from ethical producers. We want everyone we serve to feel confident that they are getting the best quality with as little environmental impact as possible." comments Daniel Broughton, Executive Chef at 30 Euston Square.
The venue's target also includes a waste-management reduction by 20%, with disposable food packaging audited by the specialist NGO, Planet Plastic.