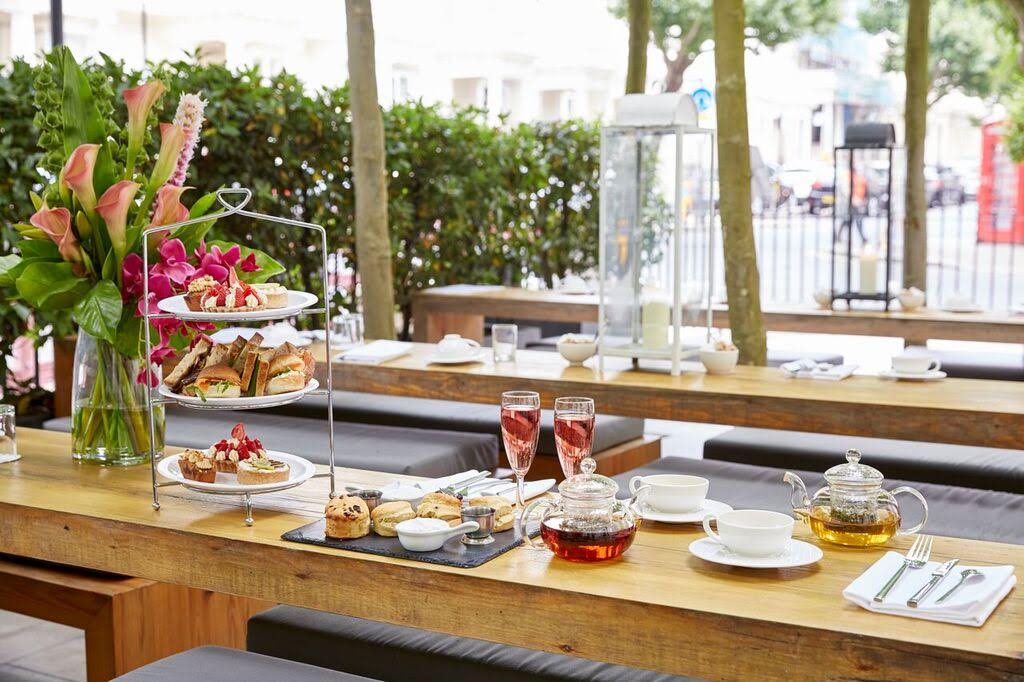 Launching on the 9th of July is London's first vegan French pâtisserie – Café Forty One – located at La Suite West Hotel near Hyde Park. Offering a contemporary alternative to traditional French pâtisserie favourites, Head Chef Clarisse Flon will serve a new vegan breakfast, lunch, all day dessert and Afternoon Tea menus.
"We are very excited to collaborate with Clarisse Flon and offer guests unique French vegan cuisine in the heart of London. La Suite West is already known by many for its focus on healthy and nutritious food and with a vegan population of 3.5 million, making up 7% of the UK, we are delighted to be able to offer fully vegan cuisine," said James Jude, General Manager.
The brand-new café and menu offers a variety of dining options with entirely vegan breakfast and an array of afternoon menus to encourage summer lounging on La Suite West's private terrace. Many of these dishes can also be made gluten free and tailored to dietary choices upon request.
For breakfast, Café Forty One will serve British, Asian and French favourites, made in vegan style, including a full English breakfast with seasonal fresh vegetables, avocado on freshly baked sourdough bread, and homemade brioche French toast with creamy vegan yoghurt and roasted strawberries.
At lunch, guests can choose from a variety of unique options, such as a citrus smoked 'salmon' and pomegranate salad – with the 'salmon' created from carrot, a light mushroom bourguignon pie based on Clarisse's mother's very own recipe as well as an Asian slaw salad with buttery breaded shimeji mushrooms.
"Our ambition for Café Forty One is to create an exceptional and passionate vegan cuisine that stands out against the current vegan offering in London that simply meets the demand. We are determined to create visually stimulating dishes that will not only subvert the stereotype of vegan food as tasteless and unimaginative, but will cater for everyone, not just vegans," said Clarisse Flon.