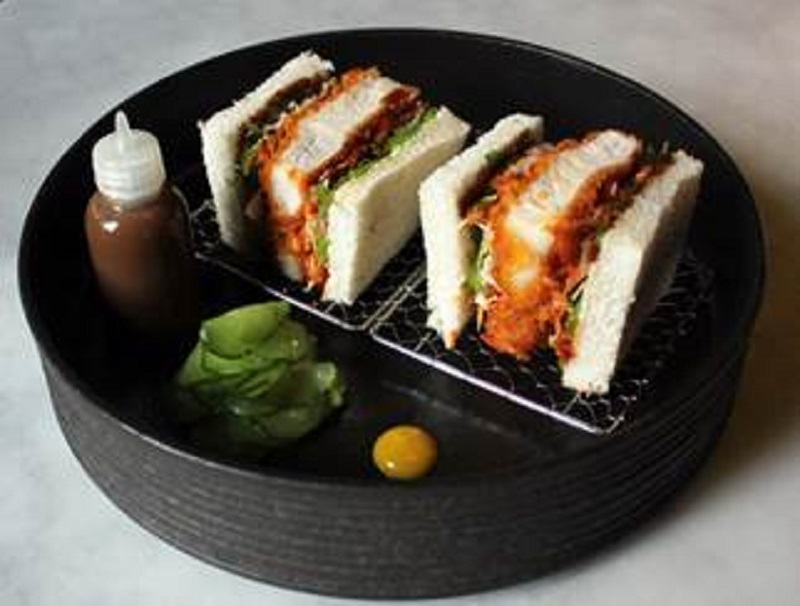 The British Sandwich Week (20th until 26th of May) is approaching and knowing that no one can resist a delicious sandwich, we've created a list with the best restaurants to visit in London the upcoming week.
Tom's Kitchen Deli in Canary Wharf is the perfect place for food lovers on the go who want to grab breakfast or lunch. Prepared in the restaurant kitchen using seasonal and local produce, the daily treats include sandwiches, soups, hotpots, salads, homemade cakes and snacks. Another great spot for sandwiches on-the-go is KIOSK, which offers a delicious Pork Belly Stack with apple compote, sage stuffing, red cabbage and mayonnaise in a white roll, priced at £5.50 for a regular or £6.50 for a large.
Tonkatsu pork sandwich at Sosharu, priced at £14, puts a Japanese twist to an iconic British snack, consisting of tender panko-coated pork cutlet with a traditional Japanese rolled omelette known as dashimaki tamago, alongside red cabbage and homemade wholegrain mustard. If you're in the mood for a truly luxurious treat, then you should try the Katsu San at Tokimeite, priced at £60. A Japanese take on a croque monsieur, the sandwich comprises a delicious deli-glazed wagyu rump, which is then topped with cheese and delicate summer truffle; a sandwich that must be ordered two days in advance.
For a French croque monsieur that you will only pay £5 for, visit Blanchette Soho, which offers a delicate take on the classic Gallic combination of cheese and ham in a toasted sandwich, served with a slick of Dijon mustard.
Bluebird Café at the Television Centre White City, one of London's hottest new developments, has a menu that features a number of sandwiches, including the delicious Lobster and prawn roll, thousand island dressing, brioche and fries for £15.50.
If none of these options sound appealing to you, then why not make your own sandwiches at home? Let your imagination go wild or check a few cook books that will fill you with inspiration.