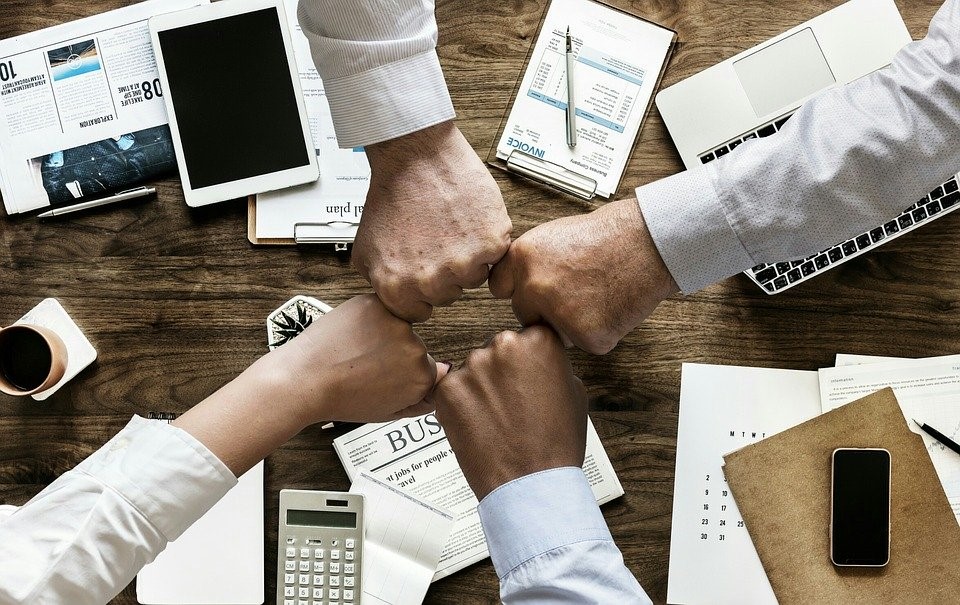 Teamwork makes the dream work, right? Sorry, we know that is such a cliché expression, but one that has held so much weight and truth since the dawn of time. There is simply no denying that, when a group share a common goal or interest, the rate at which success is achieved is sped up and stronger.
Fostering a sense of community in your workplace is a sure way to ensure that your team feel like a team, which will produce better results. How can you create such an environment effectively and quickly? We have got a few tips…
Never underestimate the power of team bonding activities
Setting up team bonding activities may feel like an outdated concept but, actually, the impact of doing so is still as powerful as ever. Such games and exercises are designed to help your employees really get to know each other, which will naturally establish a strong sense of community in your workplace. 
The goal is to bring everyone together with team building activities for work, so that the team can all work together more efficiently. It might sound silly at first, but tasks such as 'Find the Common Thread', 'Idea Building Blocks' and the 'The Egg Drop' are fun ways to nudge your employees together.
Encourage regular breaks
The average employee, in such a busy industry, is often inundated with urgent tasks, tight deadlines and jam-packed to-do lists. In saying this, it can be difficult for your staff to find a moment or two to engage with each other, which is an easy way to foster a strong sense of community.
By encouraging regular breaks, your employees will receive some well-needed breathing space to recharge their batteries and communicate with their colleagues. Whether it's about an upcoming business meeting, or something their child recently achieved at school, regular communication between staff is paramount to a successful working environment.
Think carefully about your working environment
The design and layout of your office plays a huge part in how your employees engage and react with each other. A small, cramped and bleak space can directly and negatively impact employee morale, and prevent the sense of community that's so paramount in a healthy workforce.
Flexible workplaces in London from BE Offices, for example, offers agile office space solutions across London and major UK cities, providing a first-class flexible workspace for companies to thrive. A comfortable working space creates comfortable employees, which, in turn, encourages better results across the board.
Create fitness or sports teams
By promoting and creating regular fitness activities, you will demonstrate that you are committed to the health of your staff, while cultivating team spirit and employee participation. Nothing builds a sense of community faster than the desire to win and some healthy competition in an organised sport.
Whether you choose to get involved in activities already established in your local area, or you take charge and create the opportunities for yourself, the results can be outstanding for your business. What is more, you can post pictures and updates on your business's social media channels for free publicity and exposure.