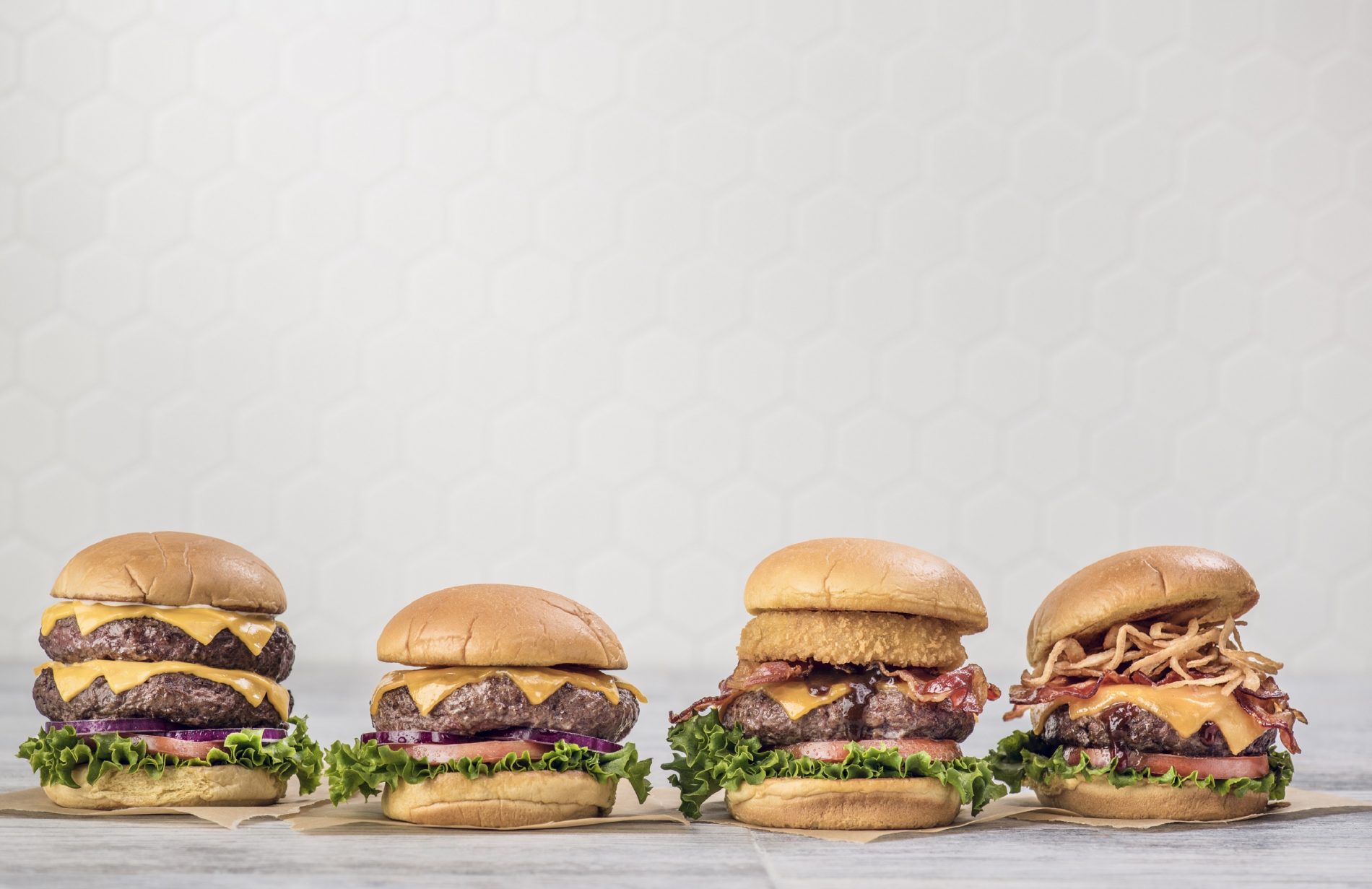 Hard Rock Cafe London has become the first location in the world to debut Hard Rock's brand new menu including the new steak burger, ahead of the official launch on Friday 14 June 2019. This will be the most extensive menu innovation in the company's history, with over 20 new offerings. The new menu innovations will include award-winning Steak Burgers, Instagram-worthy Boozy Milkshakes and savoury Sliders and Shareables that create adventure and exploration with future generations of rockstars.
London fans will be the first to receive a backstage pass to Hard Rock's juicy new steak burgers – the star of the show for the new menu, made up of a proprietary blend of fresh, 100 percent Certified Black Angus Beef for the freshest and most flavorful burger offering possible.
In homage to the brand's history and London roots, the new Double Decker Double Cheeseburger will mimic the "Down Home Double Burger" from the original menu in 1971, and mirrors the famous double decker buses that are synonymous with London. The full lineup of signature steak burgers includes the Original Legendary® Burger, The Big Cheeseburger, Double Decker Double Cheeseburger and BBQ Bacon Cheeseburger. Hard Rock Cafe has implemented top of the line flat top griddles to lock in the most flavor forward burger worldwide.
Just like the strings of a guitar must be perfectly tuned to play a great melody, every detail has been considered for Hard Rock's Legendary Steak Burgers, which will be paired with premium ingredients such as fresh, locally baked brioche buns, and the new signature steak sauce to create the perfect complement to the ultimate steak burger.
"Our heritage in London has remained a staple of our brand and as we celebrate our award-winning steak burgers and prepare to launch them around the world, we wanted to debut them first in the location where it all started," said Antonio Bautista, Senior Vice President of Cafe Operations at Hard Rock International. "These steak burgers are a testament to the commitment Hard Rock has towards ensuring everything from the music to the menu is finely tuned at locations around the world, providing guests with a one-of-a-kind, authentic dining experience that rocks."
"We are thrilled to be the first location to launch Hard Rock's award-winning steak burgers," said David Pellow, Area Vice President of Operations for Europe. "There is a deep history that Hard Rock Cafe has in London and to be honoring the legacy and local fans with an exclusive taste of the new steak burger is the perfect ode to the brand's heritage."
The global launch of the new menu will take place on 14 June, Hard Rock's 48th anniversary to pay tribute to the founders who opened the doors to the very first Hard Rock Cafe at Old Park Lane in 1971 with a mission to serve the most desirable burgers and milkshakes around.