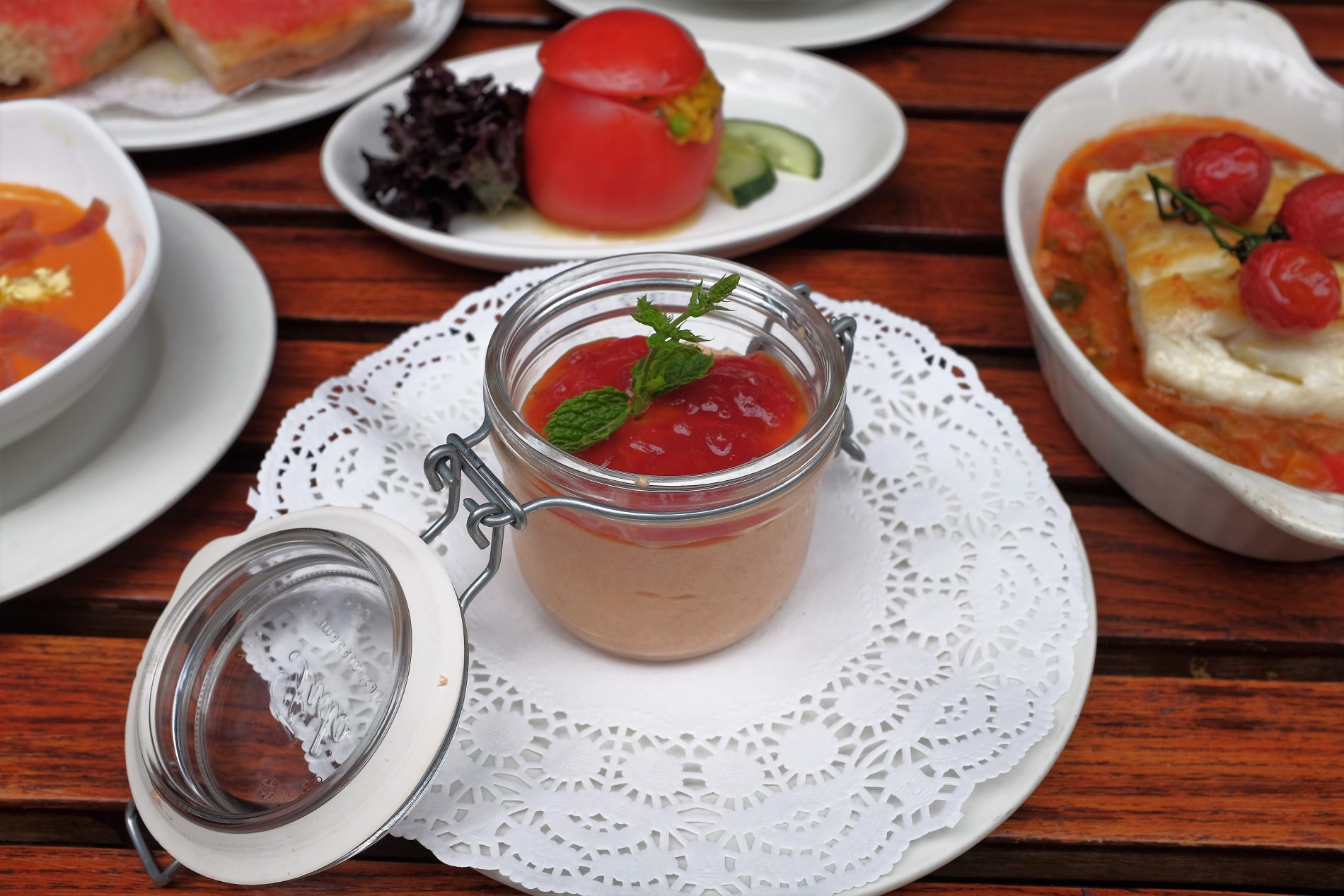 El Pirata will be celebrating Spain's iconic La Tomatina Festival this August with a special tapas menu. Guests are invited to celebrate this historic tradition with El Pirata's menu available until 31st August.
La Tomatina sees thousands of people make their way from all corners of the world to fight in the 'World's Biggest Food Fight' where more than 100 metric tons of over-ripe tomatoes are thrown in the streets. La Tomatina is being held in the Spanish town of Buñol, a small village west of Valencia on 28th August. The event began as a political protest but is now a staple in Spanish culture. 
El Pirata is delighted to be bringing a taste of this world-famous Spanish festival to Mayfair (minus the tomato throwing) with a specially created menu of Tomato themed dishes.  
The menu includes Pan con Tomate (toasted bread topped with fresh tomato, olive oil & garlic -£2.65,) Salmorejo (traditional cold spanish soup – £5.50), Ensalada de tomate y cebolla (tomato salad with onion, olives & coriander – £4.50), Tomate relleno con Risotto (tomato stuffed with risotto – £5.65) and Bacalao con Pisto (fresh cod fillet with vegetable stew and cherry tomatoes – £14.95) as well as Queso Tetilla (cheese and tomato chutney – £4.50) to finish. Dishes can also be accompanied by a variety of 120 delicious Spanish wines.
The Mayfair institution which has just celebrated its 25th birthday, it offers diners authentic Spanish tapas, made using quality ingredients. This Mayfair favourite prides itself on welcoming guests with a warm, friendly and informal atmosphere; the restaurant feels more Madrid than London, especially now that sun continues to shine and the warm weather lasts late into the evening. Guests can take advantage of the terrace which is the perfect setting for soaking up the sunshine.