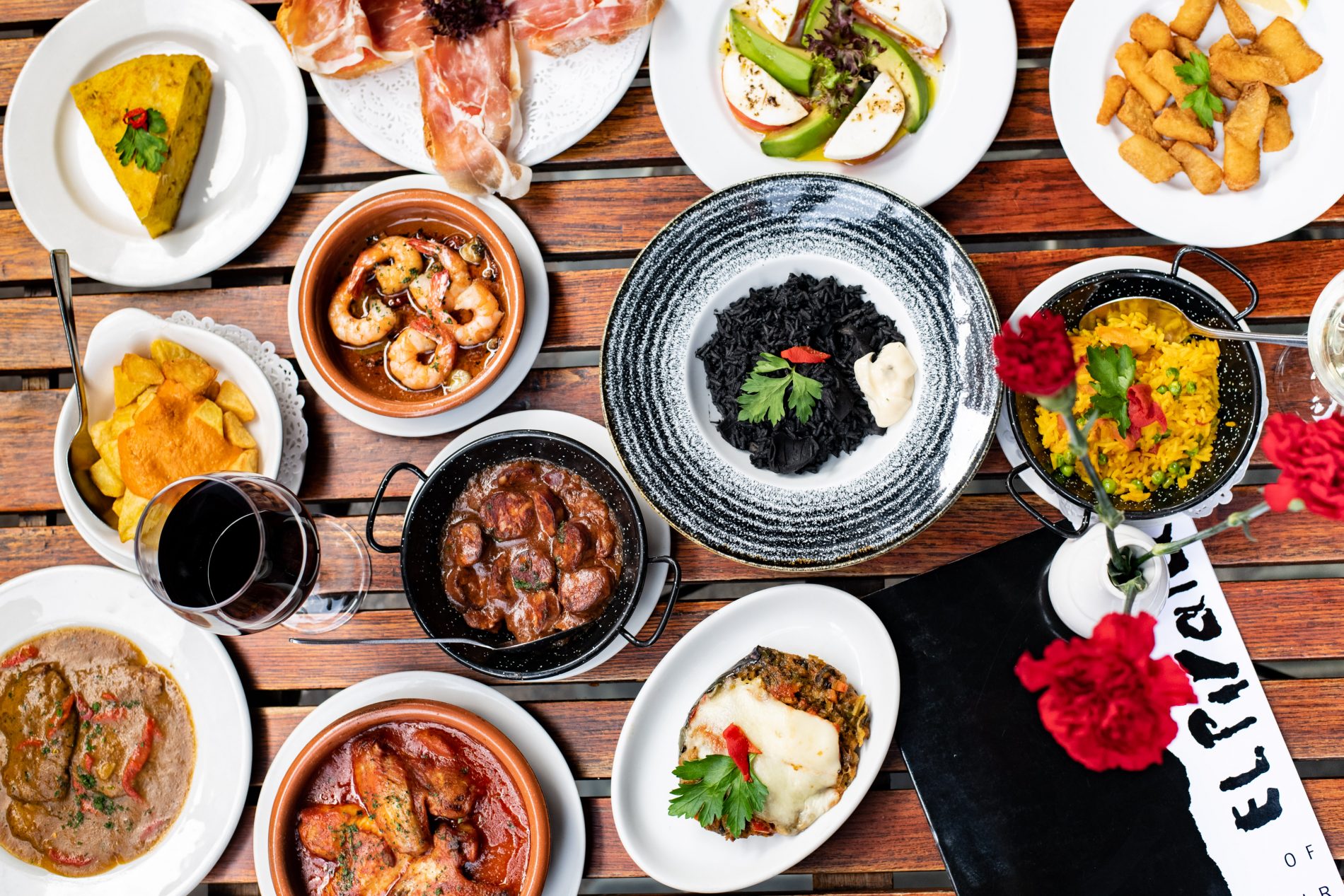 El Pirata, the third oldest Spanish restaurant in London, will be celebrating its 25th birthday in June.
Here are five reasons why you should visit El Pirata:
'Back to 94 Menu: El Pirata will be celebrating its 25th birthday in June with a special Back to '94 Menu that runs from Friday 14th June until Saturday 29th June. The Mayfair restaurant institution in London will be dropping the price of the dishes on the special menu to their original price from when El Pirata first opened 25 years ago in June 1994. The Back to '94 Menu will feature 12 tapas dishes and two wines at their original 1994 prices and each dish on the menu leaves change from a £10 note. Highlights from the menu include: calamares con arroz negro – black rice and squid £5.95; gambas pil pil – prawns in olive oil, garlic & dried hot chilli peppers £4.75; and montaditos de jamon serrano – toasted bread with olive oil and fresh tomatoes topped with cured ham £3.95.
Best Value in Mayfair since '94: For a quarter of a century, El Pirata has provided guests with a buzzing Spanish tapas bar experience in the heart of Mayfair, but not at typical Mayfair sky high prices. The ever-smiling Patron, Jose Rodrigues, ensures that every guest who walks through the doors is made to feel at home. Thanks to the warm hospitality of Jose and his team, El Pirata has survived for 25 years despite the fact that many restaurants sadly close during their first year of operation.
6,000,000 Milestone: El Pirata has not fallen to fads and has stuck to its roots with traditional Spanish fare and wine served with a smile in an informal restaurant that feels more like Madrid than Mayfair. Having consistently pleased customers and critics since 1994 El Pirata will have served over 6,000,000 tapas dishes by the time they celebrate their 25th birthday in June.
Famous Fans: Over the years El Pirata has gained an ardent following, notable fans include Hollywood superstar Johnny Depp, Queen legend Brian May, the former Chelsea and Manchester United manager Jose Mourinho, and Spanish World Cup Winner Cesc Fabregas. First Dates Maître d' Fred Sirieix even named the restaurant as one of his favourite restaurants in London.
Fred Sirieix's Favourite Restaurant: Fred Sirieix's from Channel 4's First Dates named El Pirata as "quite simply, one of my favourite restaurants and the perfect place for a friendly and relaxed first date. Consistently very good food, great value for money and top service. Jose and his team always make me feel very welcome and it is so rare that I look at the menu to order. I know it by heart!"