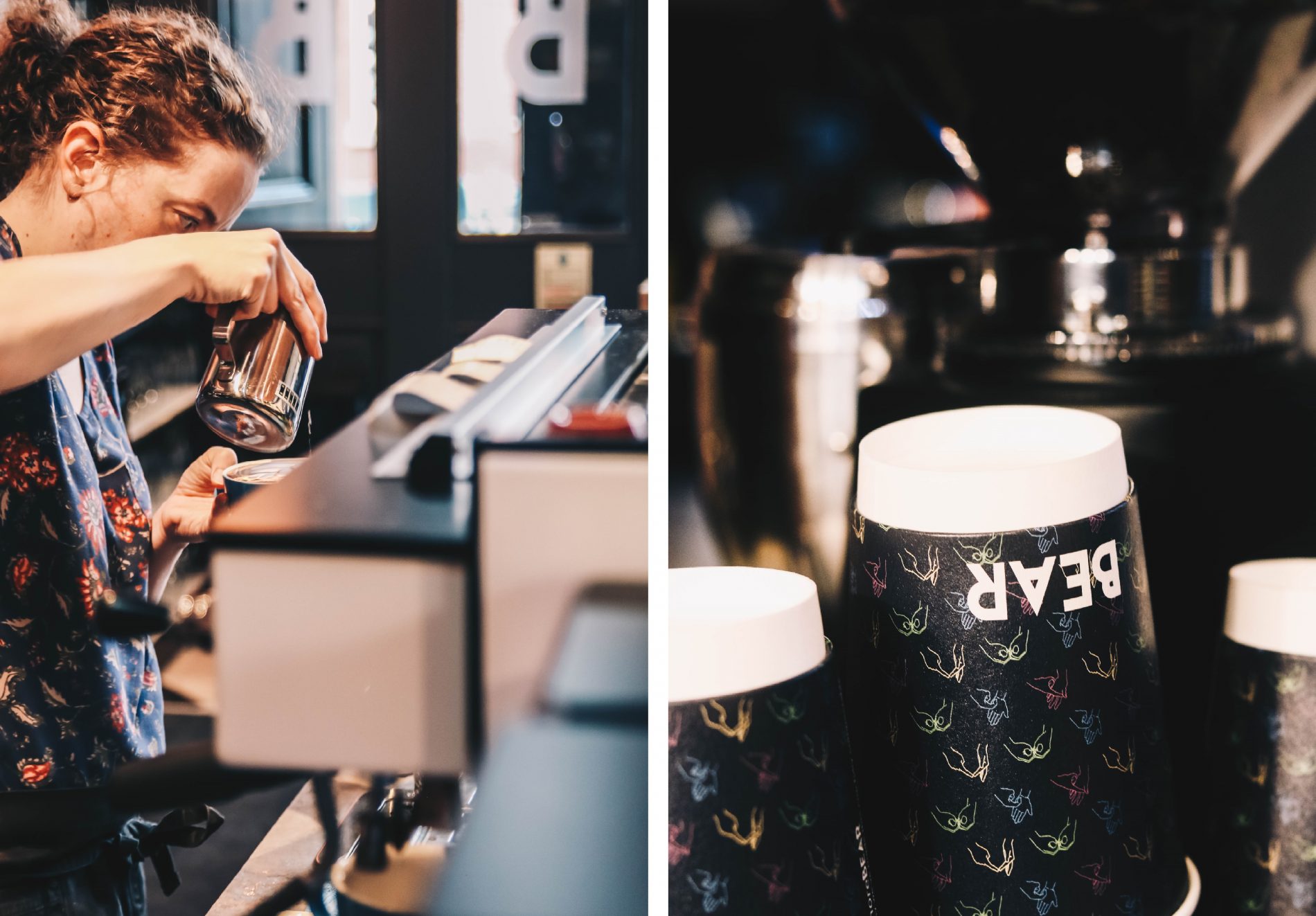 Midlands-based independent coffee house & bar operator, BEAR, has today announced plans to open its first London site in partnership with high-street fashion brand Jack Wills. The collaboration is set to launch in Spring 2019 within Jack Wills' flagship store located just off Carnaby Street, Soho.
Currently operating stores in Derby, Stone & Uttoxeter, BEAR – which brands itself as being 'not another coffee shop' and 'a refreshing alternative to the traditional coffee house or bar' – has ambitions to double in size year-on-year, opening up to 30 sites in major cities and market towns over the next five years.
The partnership with Jack Wills will see a significant investment into the new Soho location which spans over 130sqm and is set to create up to 10 new jobs for Londoners. Open daily from 7.30am until 8pm, BEAR will serve a range of sustainably-sourced speciality coffee, indulgent fresh bakes, craft beer and cocktails – including their infamous signature Espresso Martini.
"We're really excited to be launching our first London store in partnership with Jack Wills. There is a clear correlation between BEAR and Jack Wills in terms of style and vision, and the diverse customer range that Jack Wills attracts reflects our own audience. We believe that our brands align perfectly – creating memorable in-store experiences lies at the heart of our collective core values," said Craig Bunting, co-founder of BEAR.
The collaboration first came to fruition following a visit that Jack Wills' Global Property Director, Neil Beaman, paid to BEAR's Derby site in early 2018. Neil was immediately impressed with the product and customer service and after hearing more about the story behind BEAR from founders Craig & Michael, was excited by the prospect of working together.
Statistics show that approximately 55 million cups of coffee per day are consumed in the UK alone, so with help from BEAR, Jack Wills are looking to create a fresh experience in store that will help them meet the changes of modern consumers' shopping habits and the ever-evolving high street.