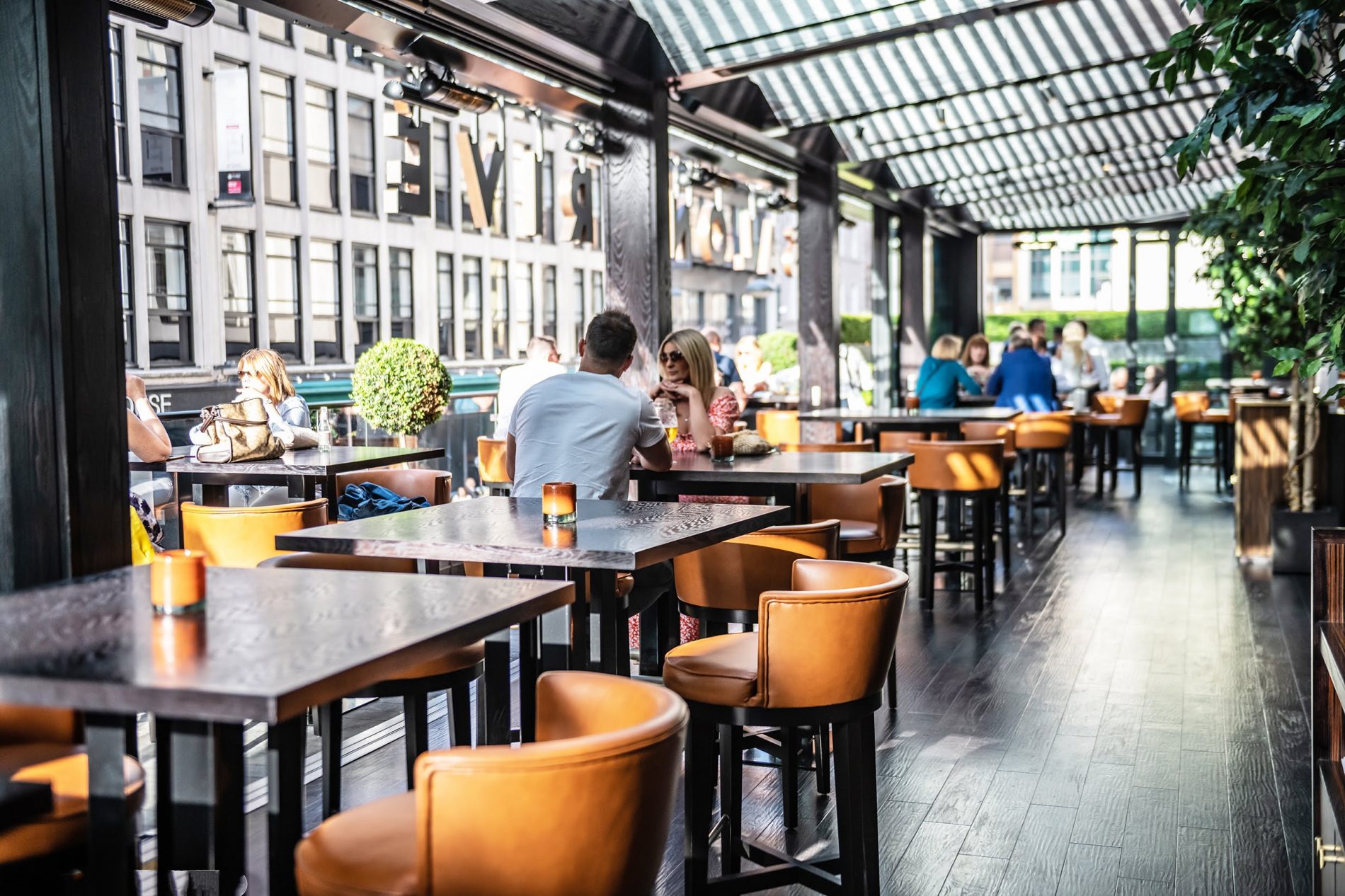 Gin lovers can now make the most of warm summer evenings with a tipple high above the rest, as the all-new Salon Privé – and Greek Street's only terraced bar – has officially opened in Leeds.
Part of the city's most exclusive and entertaining spots in the city with live music and Leeds' largest gin collection, Salon Privé has a real focus on creating a sumptuous, stylish and chic setting, all accessed through a private door on Russell Street.
Featuring plush chocolate brown leather chairs, high tables, marble bar surfaces and decadent lighting, the venue is as pleasing to the eye as the food and drink on the lips.
The opening night saw Yorkshire's Dan Burnett and his band bring a set of soul, blues and funk to celebrate the launch, along with The Blu Flames, featuring some of the Leeds' finest musicians. The live music sets will rotate weekly to the keep the atmosphere alive.
With over 190 varieties of gin available, visitors were introduced to all the tasty tipples including local suppliers from the likes of Yorkshire, Manchester and Liverpool, as well as imports from distilleries around the globe such as France's Audemus Pink Pepper Gin and Belgium's Copperhead Black Gin.
Being the only elevated terrace on Greek Street with views of the buzz below, Salon Privé customers enjoyed an evening of class on the open terrace in the glorious sunshine, whilst grazing on a selection of light bites, flatbreads and sharing boards. For cooler evenings, glass covers and heaters are available to ensure that the party continues through all seasons.
Jon Hobson, Head of Operations at Salon Privé, said: "We are delighted to finally open the doors to the all-new Salon Privé. We were aware that people wanted a luxury leisure venue that offers a comprehensive experience and our live music entertainment coupled with fantastic food and drink and lush surroundings create a complete escapism for guests every single weekend.
"I am so proud of the bar team who have been working tirelessly creating a range of fine concoctions for visitors and with the wide range of gins available, we can guarantee that there will be plenty on offer to tantalise taste buds."
Salon Privé is open on Fridays (5pm until late), Saturdays (midday until late) and Sundays (midday until 6pm).
The venue is also open for private use from Monday to Thursday for social and business celebrations and events, as Leeds' most impressive venue.