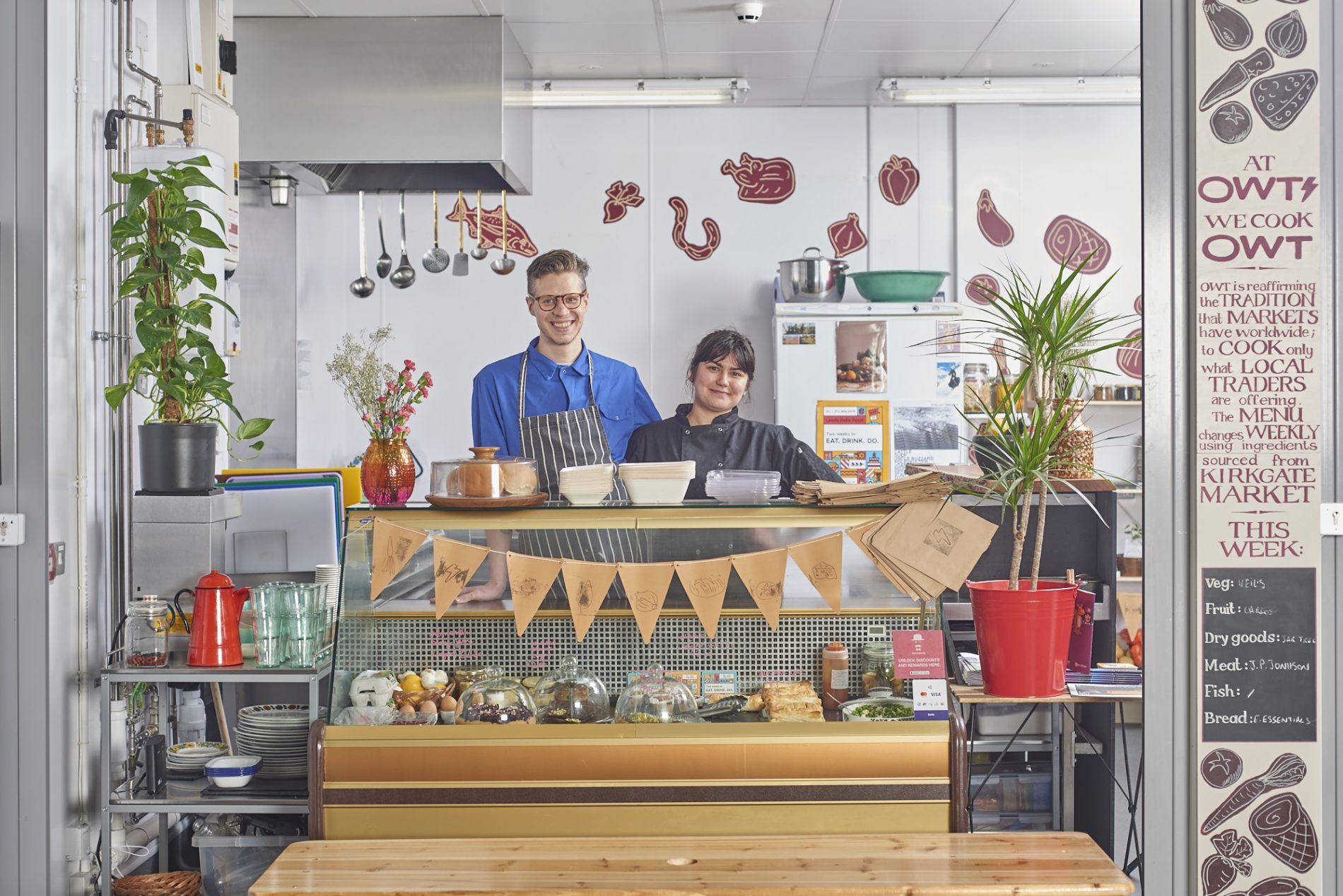 OWT and Fat Annie's, two of Leeds's Kirkgate Market most popular food vendors, have been named amongst 8 start-up businesses that are driving Yorkshire's latest start-up boom.
New research from small business network Enterprise Nation, conducted in partnership with Plusnet, has dug deeper into this regional entrepreneurial trend to produce Humans of New Yorkshire, a content series launched via Instagram.
In 2019, Yorkshire businesses have outdone the rest of the UK with 43% of Yorkshire SME's reporting a better financial performance in the past 6 months compared to 36% outside of the region. There have been over 5,000 loans given to Yorkshire businesses since 2012 averaging £8,126 each. This figure is higher than the London average of £7,771.
The Humans of New Yorkshire series will initially launch with eight businesses from Leeds, Sheffield, York, and Huddersfield.
Fat Annie's is an artisan hotdog vendor founded after owner James accepted redundancy from his previous office job. To create the perfect hotdog, he travelled to New York for five days on a pilgrimage and returned with the knowledge and passion to build a place where both meat eaters and vegans could enjoy the best 'dog' possible. James' aim is to change the perceptions of traditional marketplace-goers and inspire a new meaning for meat in a bun.
OWT, the sustainable, fully-cyclical café who start off with an empty fridge every day. They serve traditional Yorkshire food that locals want and can purchase the ingredients for just a few steps away. With an everchanging menu and close community focus, they aim to bring the social element back to Yorkshire food by bringing more attention to sit-down dining.
The businesses will also benefit from local exposure via InLink points in Leeds. The InLinks will feature OWT and Fat Annie's Humans of New Yorkshire content and direct locals to the businesses.
Speaking of the project, Nick Silverwood, Plusnet's Head of Business, said: "Plusnet is a born and bred Yorkshire company and we wanted to shine a light on the amazing people that make this area so special. As a provider to so many small businesses in Yorkshire and beyond, this is our way of showcasing the amazing people that are redefining the perceptions of our home turf – less flat caps and more flat whites!"