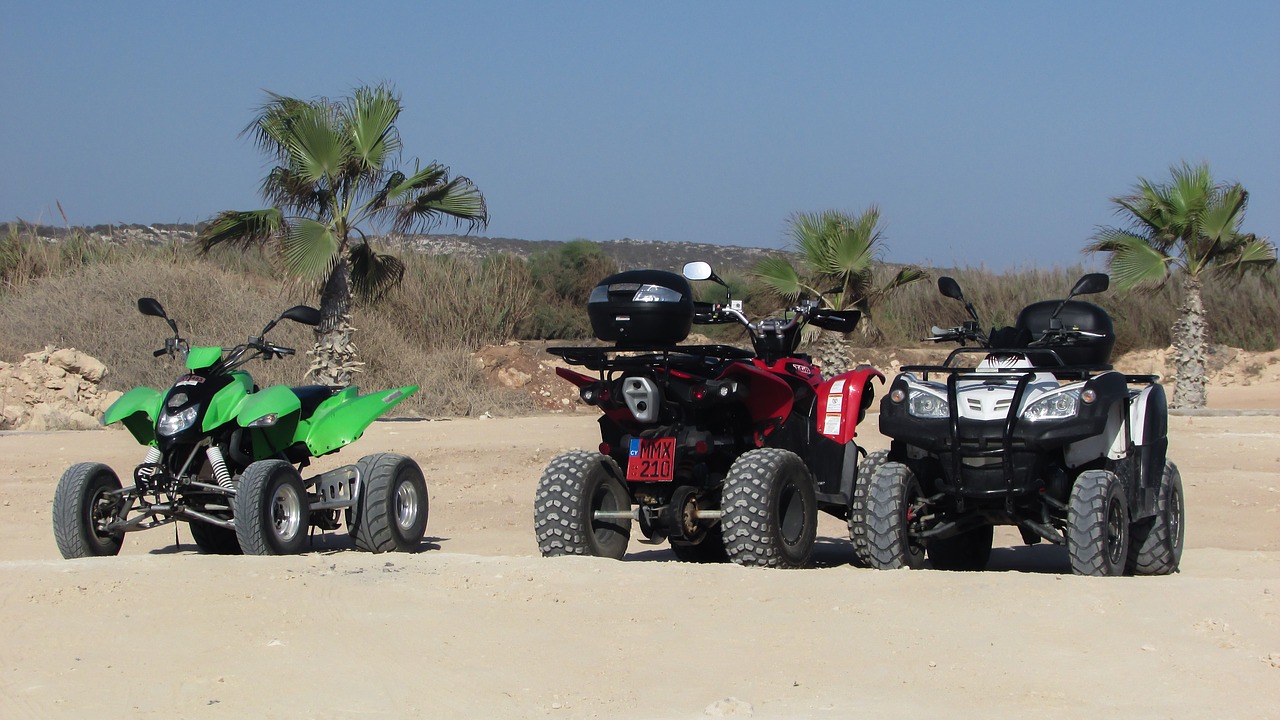 If you are one of those who have yet to experience riding a quad, we recommend you give it a go. However, if you are already hooked on ATV riding and are looking to acquire your own machine, you will want to see what is available. We've put together a short review of what we think are the best quad brands on the market today to help you make the right choice.
Yamaha
The general consensus is that Yamaha is number 1 when it comes to all-terrain vehicles and for many reasons. If you want the ultimate street legal ride, check out the amazing Yamaha YFM 700R, which is ideal for a rider with some experience. With new quad bikes for sale at Quadbikes R Us, for example, you can choose from 50cc to 1000cc pro models. They have a selection of used machines and low-interest finance helps spread the payment over a few years. If you really want the flagship, test ride the Yamaha YXZ 1000R, which comes complete with a roll cage and paddle shift gears.
Taiwan Golden Bee
Known simply as TGB, this innovative manufacturer offers their fantastic Blade series and there are dealerships that are manufacturer-approved to sell and maintain their machines. The new TGB Target 600 Euro 4 is great value for money and is crammed with great gadgets and devices to bring you a safe and comfortable ride. This sports type quad has both 2 and 4-wheel drive, a 3000lb electric winch, electric start and a liquid cooled 561cc single cylinder 4-stroke engine and that's all standard! If you prefer to invest in a top of the range quad, check out the TGB Blade 1000 LTX Euro 4, which is road legal and this V-Twin has awesome power and superb handling, as you would expect with a top of the range model. In case you are not yet ready to splurge on a new quad, there is an online guide to buying a second-hand quad which might come in handy.
Standard Motor Corporation
SMC is one of Taiwan's top ATV manufacturers who has been producing quality machines for more than 20 years. The perfect sports utility quad is the SMC MBX850, which is an automatic vehicle that can be used for both recreation and as a workhorse and the 818cc V-Twin 4-stroke engine delivers more than enough power. Features include:
Electric start
Selectable 2WD & 4WD
Independent rear suspension
Shaft drive
Disc brakes front & rear
23.5l tank
The SMC Max 700 EFI EPS 4×4 road legal is another very popular model, with many great features such as:
Fully automatic with high & low ration, plus reverse
Power steering
Electric start
All round disc brakes
Independent rear suspension
At 675cc, this mid-range single-cylinder 4-stroke engine is more than enough for any novice rider. If you would like to book a test ride, Google is your best friend and can take you to a dealership near you.
These are what we think are the best quad brands on the market today, and wherever you happen to live, there will always be a dealership near you.