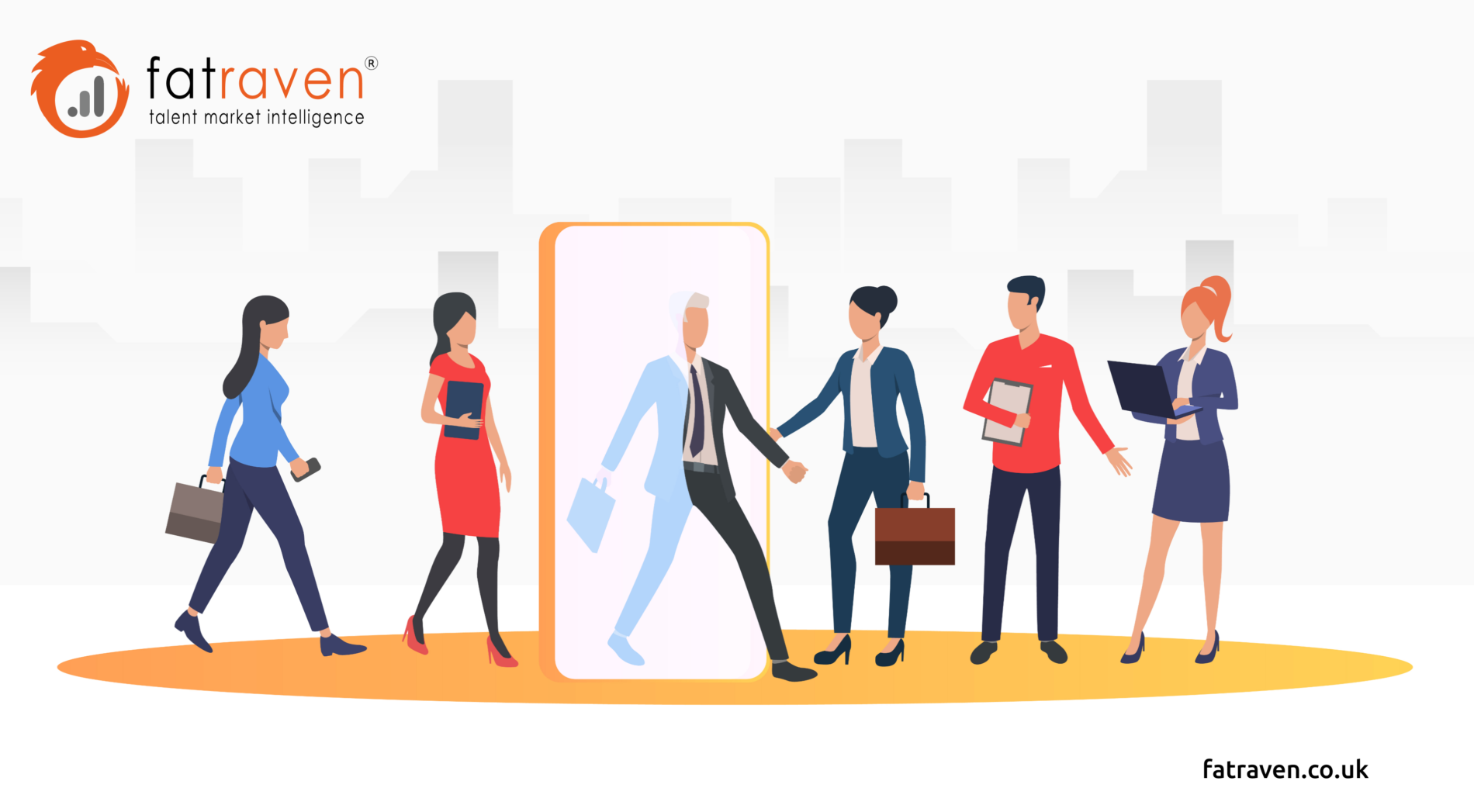 fatraven, the industry's leading AI-based Recruitment Analytics and Talent Market Analytics software that allows organisations' decision-makers, staffing agencies and recruiters to make smarter decisions based on the latest and current facts.
Among all the bespoke products and solutions that fatraven has, one worth mentioning is fatraven's Intel. There is no other tool as powerful and robust as this that shows your team in-depth as well as real-time insights into the recruitment market.
Let's take a deeper look into this most comprehensive source of global talent analytics- fatraven's Intel.
Better labour market data= Better Talent Decisions
fatraven's Intel has the ability to convert raw data into knowledge hence offering winning strategies for campaigns that directly increases returns. It makes data-driven talent decisions effortless for recruiting agencies. Being loaded with plenty of information, Intel offers you the most critical business metrics in the staffing and recruitment industry.
The large database that fatraven has created by scanning over 30 million vacancy jobs every year should be attributed to their ability to produce these latest and real-time labour market trends.
Following are the metrics that fatraven's Intel tool works upon to meet all your talent market-based demands:
Competitor Intelligence
Market Opportunity
Job Board Analysis
Stay at the helm with Intel's competitor intelligence
Know your competitors inside out including their market size, expansion strategies, job posting share and much more. Gain a strategic market advantage, benchmark your competition head-to-head, compare any two agencies right on a single page, uncover and analyse distributions and patterns.
Capture market intelligence for strategic recruiting with this AI-powered tool
Gain an overall insight into the talent market with market distribution, patterns and seasonal trends by region, sector and listing type (direct /agencies employers). Analyse regional and sector distribution by easily drilling down to the specific region or sector.
Gain the insights on the major areas of the market
Agencies can enhance their market knowledge, create winning talent acquisition strategies, and conduct real- time reporting. The data in HR is vast and unmanageable. Intel makes it possible to utilise these raw data to intelligent recruitment decisions. Intel tool sheds light on the market dynamics based the below-given fundamental aspects:
Size of the market
Market distribution
Number of competitors posting jobs
Top recruiting channels
Market trends
Ways to find new business potentials
lntegrated service for market dynamics and opportunities
Know the overall market dynamics by identifying and comparing the opportunities and hiring patterns region-wise. Analyse a company's posting behaviour and identity ways to engage with your clients. Make use of the job board analysis so that you can measure and maximise ROI on job board spending.
How does fatraven's Intel fabricate a winning talent strategy for you?
Helps you be future-focused
By understanding the future trends, you can apply the same insights for future-focused workforce planning.
Incorporate strategic sourcing plans
You recognise the talent in various locations and sectors to develop long and short-term workforce planning.
Helps in identifying the new and emerging job trends
You will be able to know the future job roles involved in your industry for better planning and skill development.
A platform that will certainly revolutionise the UK's recruitment industry
Keeping in pace with the current recruitment trends fatraven's Intel has helped numerous businesses analyse this vast talent market and make smarter decisions. Businesses can make use of its customisable features without missing any critical developments. So if you are a recruiter, staffing agency or decision-maker of an organisation, then this all-inclusive data analytics tool is sure to disrupt your business.
Check out for more information on the UK's largest talent market analytics tool, Intel here on fatraven.co.uk