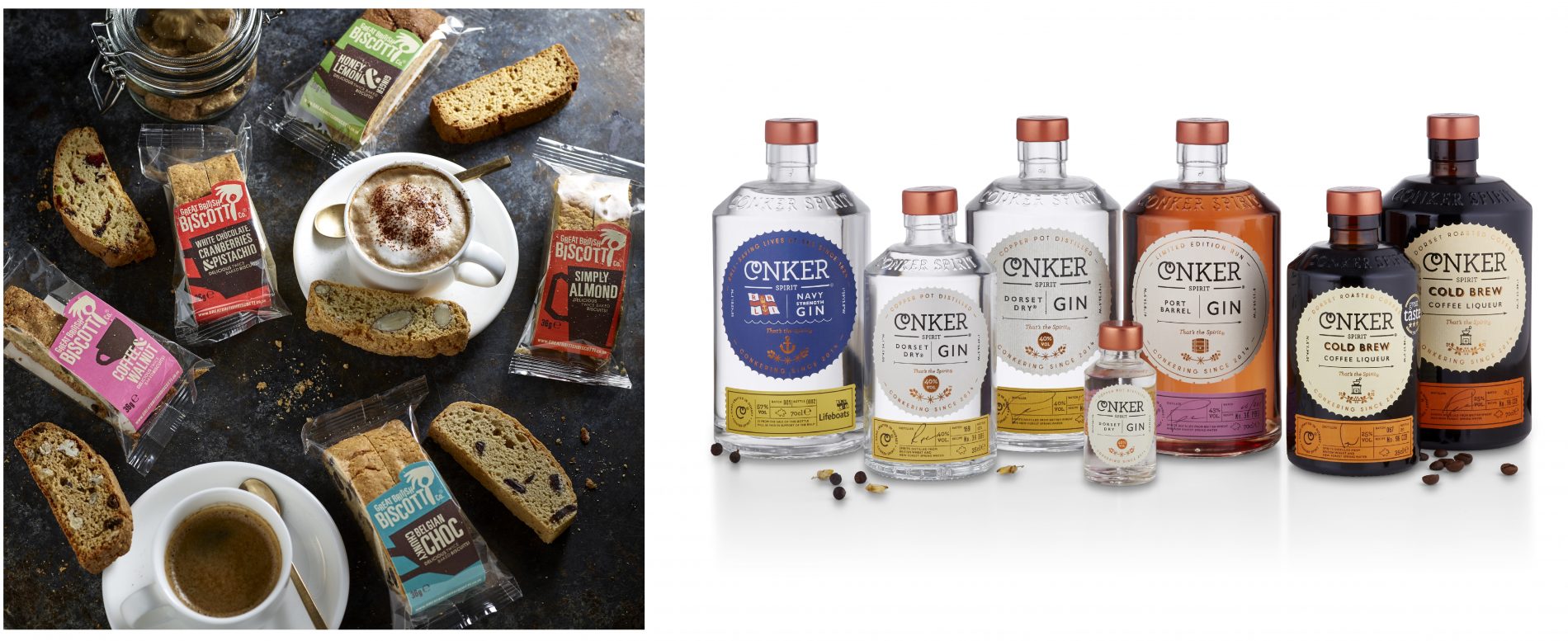 The best of local food and drink from the South will be showcased at the Business South Local Produce Show returning on 22 January. The event, which is a sell-out in exhibition stands this year, has been established for over a decade. It is the foremost show of its kind in the region. It brings together high-quality local producers with influential catering and hospitality trade buyers.
The Show, which is organised by Business South, and sponsored by Cavendish Ships Stores, Carnival UK, Cunard, Halo Conferences & Events, Hampshire Fare, Hampshire Farmers' Markets, New Forest Marque, and Paris Smith, aims to support the local and rural economies whilst developing food and drink supply chains.
Over 60 local producers will be exhibiting on the day including Mozzo Coffee, Hambledon Vineyard, Hildon Water, Lyburn Cheese and The Olive Architects.
For chefs and buyers, the event provides an invaluable opportunity to source new and exciting ingredients whilst supporting the regional economy and its local producers. Previous buyers have included; Carnival UK, University of Southampton, Ideal Collection, Hampshire County Council and Hilton at the Ageas.
New for 2019 will be a Meet the Buyers panel enabling producers to pitch their produce directly to a panel of buyers, and a seminar supporting the Rural Economy. A Business Advice drop in clinic will also be available for all exhibitors and business owners to use throughout the day.
Conker Spirit, Dorset's first gin distillery has exhibited at the event for several years "Having the opportunity to meet with potential partners face to face is so important to us," explained Rupert Holloway Head Distiller and Founder of Conker Spirit. "We pride ourselves on the quality of our spirits, but our buyers are looking for more than just the product, it's our brand and the story behind our products that can only be fully demonstrated if we personally meet people. The Local Produce Show always enables us to meet new contacts, but also to build upon our relationships with contacts that we have met at the Show previously."
Paul Rostand of speciality biscuit makers the Great British Biscotti Co. will be opening the event. "We have previously exhibited at the Local Produce Trade Show and I'm delighted to be opening the event this year. As a business, the Show enables us to build local partnerships which often go on to become customers. We have an objective in 2019 to build upon the food service arm of the business and with many hotels and caterers attending the event, the Show will be the perfect way for us to start the year and work towards this."