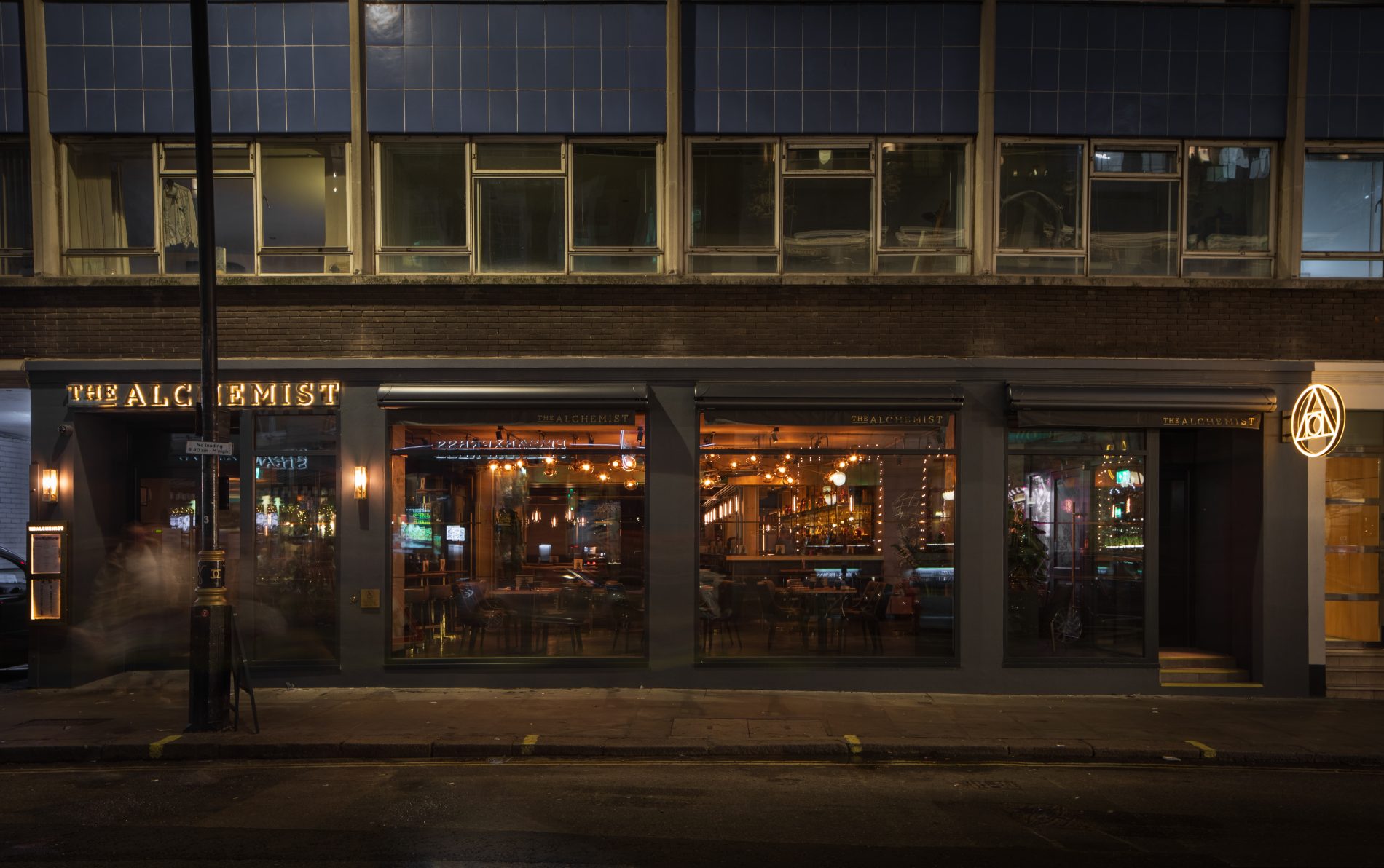 Premium bar and restaurant operators, The Alchemist, have started 2019 with the announcement of an acquisition of a further London venue, adding to its ever-growing presence across the capital. The news follows the success of its recently opened St Martin's Lane site (November 2018), and will see the operator bring its trademark of theatre served to Embassy Gardens, as part of the huge redevelopment of Nine Elms.
Already set to be a busy 2019, Embassy Gardens will mark the brand's fourth London venue behind Bevis Marks, St Martin's Lane, and the upcoming Old Street. Further acquisitions are  expected to be announced in the coming months.
"We are delighted with the new site and are excited to be part of the developing community at Nine Elms, there is huge rejuvenation currently underway, from Vauxhall to Battersea Power Station, as evidenced by the extension to the Northern Line next year. We are fully committed to ongoing investment in the capital where we continue to see great trade and growth in our much loved venue at Bevis Marks, as well as a brilliant start to life in the West End on St Martin's lane. We have a talented operations support team based in the city and very much see opportunity to continue the brand evolution in London," said Simon Potts, managing director of The Alchemist.
Following a £1.4 million investment, the new Embassy Garden's venue is set to open in September, creating 70 full and part-time jobs for Londoners. The bar and restaurant will span over an impressive 5,200 sq. ft., accommodating 105 restaurant covers, complemented by a beautiful outdoor space hosting an additional 78 covers. Theatre and immersive experiences are at The Alchemist's core and this, coupled with innovative presentation and sensational settings will provide an unrivalled all-day drinking and dining destination for residents, workers and tourists at Embassy Gardens.