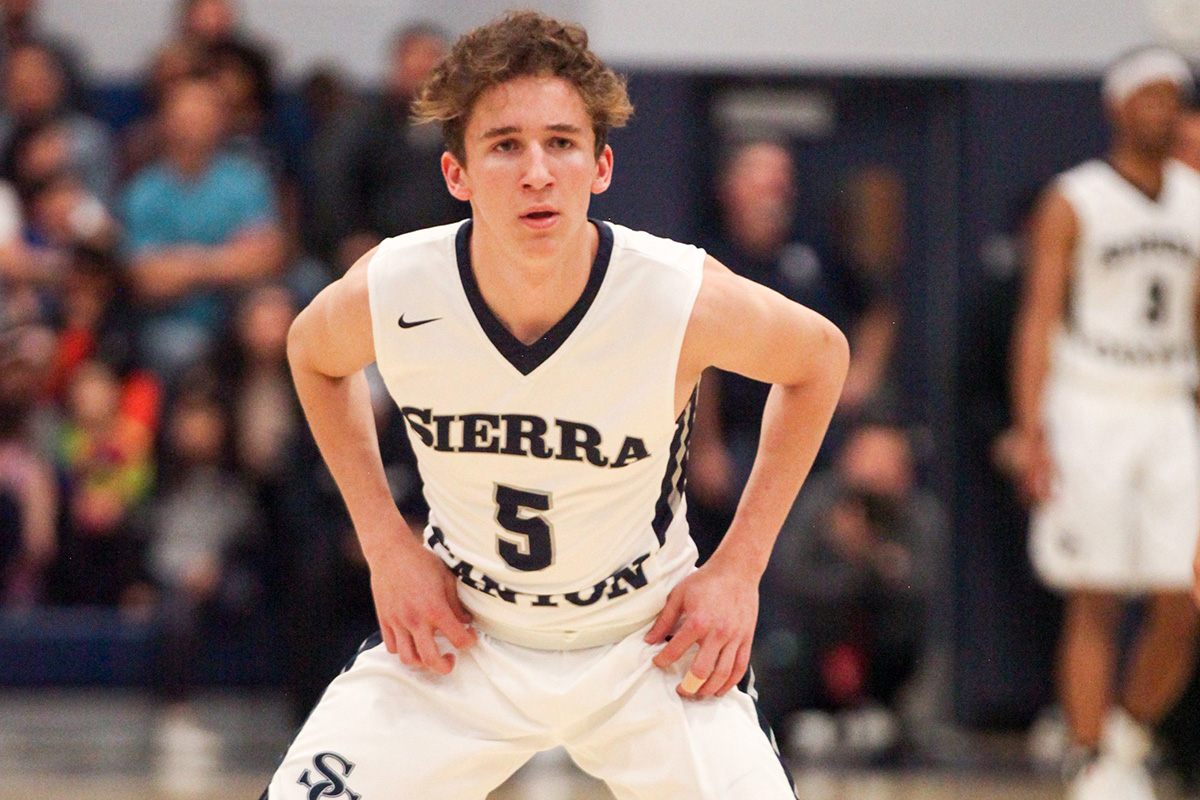 Zach Brooker is a 6-foot reserve combo guard who is now at the University of Southern California who is a Southern California Native who attended Sierra Canyon High School from elementary school to his junior year of high school until transferring to Calabasas for his senior campaign.
Brooker helped Sierra Canyon win two Open-Division Championships during his tenure at Sierra Canyon High school in the 2017-2018 and 2018-2019 seasons. He complimented the team as a role star among a star-studded roster of NBA and Division-I talent. Brooker played alongside Scotty Pippen Jr, Cassius Stanley, KJ Martin, Duane Washington, Amari Bailey, and Christian Koloko, a few notable names. He enjoyed being on a nationally recognized team and winning 59 games in his final two years at Sierra Canyon. But he wanted a solidified heavy contribution role.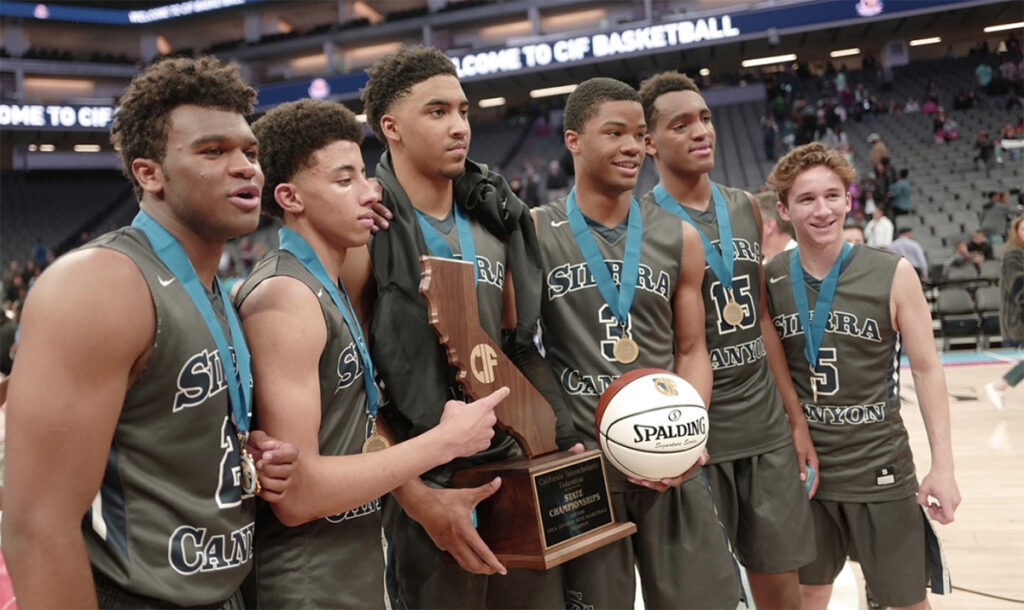 Brooker was thrilled that he could help Sierra Canyon produce championships but yearned for a more significant role within a team, ultimately transferring to Calabasas High School for his senior season. Brooker felt good enough within this system and held his own within the array of NBA and division-I talent. But opportunities arose for Brooker to play at Calabasas High School, and this was an exciting opportunity for him as a local Calabasas kid. He attended Sierra Canyon for elementary school and viewed this return to the city as a full-circle moment that would allow him to play alongside childhood friends and have the role he valued on a team.
Brooker transferred following his junior year and enrolled in Calabasas to start his senior season.
Brooker started playing in the Calabasas summer league at St. Bernard's High School.
Brooker had to begin the season out due to the sit-out period in high school but believed it was still his best decision. During his senior season at Calabasas, he was instantly a started and helped the Coyotes finish second overall in the Marmonte League and an overall record of 19-10. Brooker averaged close to 20 points per game at Calabasas and agreed it was a successful and enjoyable season for him.
Brooker has joined the University of Southern California Men's Basketball team and is heading into his second season with the program. Brooker has enjoyed his time so far and looks forward to continuing to study at one of the best universities in the world while also playing under Andy
Enfield.