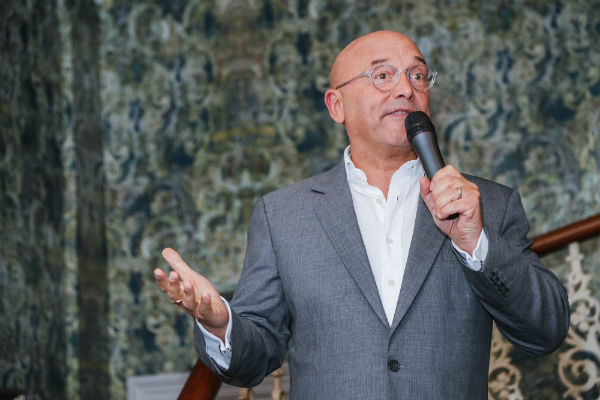 After a successful few months of serving some of the best steaks in the South East, Marco Pierre White Steakhouse Bar & Grill at the Clifton Hotel in Folkestone hosted its official Grand Launch Party. Attended by Kent ambassadors, local business leaders and MasterChef judge Gregg Wallace, the night was an opportunity to network, sample delicious food from the menu and soak up the celebratory atmosphere.
"It is an absolute pleasure to be here. Steakhouses have a fine tradition in this country and I'm pleased one has come to Folkestone and is in such capable hands. I live in Kent and am always really pleased when a great eatery opens up. It is fabulous to see life flowing back into the Kentish coast – something really special is happening here," commented Kent-resident Gregg Wallace, who was the guest of honour on the evening.
The Steakhouse Bar & Grill menu is exclusively curated by Marco himself – and represents his ethos – classic dishes, simply cooked using the best locally sourced ingredients. The restaurant has been garnishing great reviews across the country with one journalist describing it as "a great place to enjoy your steak with a laid back and chilled vibe."
"I am so proud to be opening the first Marco Pierre White Steakhouse Bar & Grill in Kent. It was always my vision to serve high-quality locally-sourced produce alongside the finest customer service. Opening this restaurant brings a new dining experience to the area and adds to the county's impressive culinary offering. We're also giving something back with 20 new jobs for the local community," said Mr K. Rajamenon, Managing Director at Clifton Hotel.
"The opening of this restaurant wouldn't have been possible with the support of my devoted team and family, and it's been amazing to see the positive feedback we have received from the county thus far," he added.
The restaurant that boasts 82 covers is a welcome addition to Folkestone, which has seen a resurgence in recent times thanks in part to the popularity of the Creative Quarter. It is set to become a must-visit for local food lovers and hotel guests.
The patron himself will be visiting the restaurant on Friday 30 November where guests will have the opportunity to meet Marco in person and receive a signed copy of his new book, before enjoying a three-course lunch. Places can be booked at the Marco Pierre White Folkestone website.