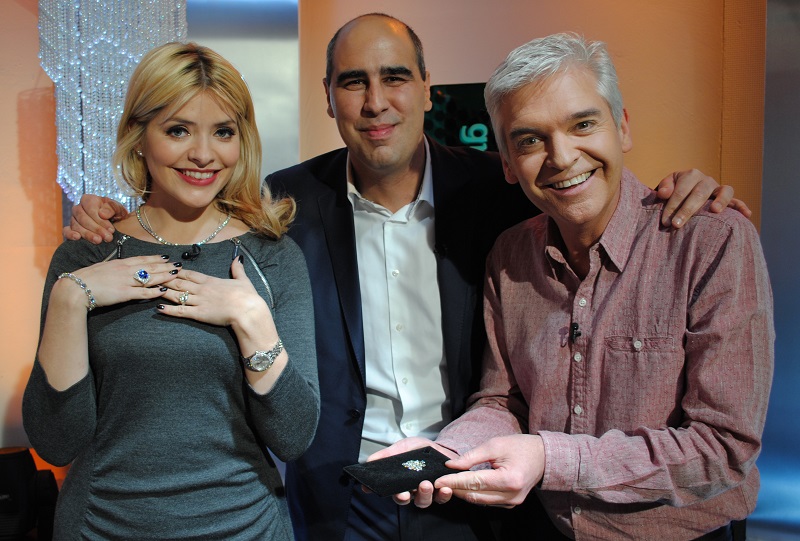 English TV presenter and model, Holly Willoughby has been titled the new ambassador for Diet Coke. Cocoa Cola have declared they are delighted about her new role and she promises to bring a sense of excitement to sales. Holly is best known for her work with ITV, alongside co presenter Phillip Schofield she has taken part in shows such as Dancing on Ice, Surprise Surprise and This Morning (which is becoming an international success due to the duo's hilarious bloopers).
Holly is sure to bring an extra dose of fizz to the company this year and says she has been a fan of Diet Coke since the beginning and remembers adverts fondly. The company now is about more than a globalized drink but is about fun, fashion and friendship all of which Holly deems important.
Throughout 2017 it is thought she will be the extra sparkle that Diet Coke have been searching for. Coca Cola state they are looking forward to begin their work with her and her innovative nature is sure to help uplift spirits in both the company and the consumer.
Previous Ambassadors for the company have included Colleen Rooney and Taylor Swift but Holly is sure to take on the role with the same ambition and success. Despite her already busy schedule with ITV, being a mum to three young children, having a collaboration with VERY clothing and being a team captain on ITV2's Celebrity Juice, Holly is determined to take on the role to her full potential. Off screen she is also a brand ambassador for Oral-B and Garnier and has written a selection of children's books with her sister Kelly alongside promoting several charities.
It has been reported earlier this month that Holly could soon be worth £21million after launching a new interior design business with Dragons' Den star Peter Jones, which will amost double her financial worth making her one of the most highly paid female TV presenters in the country.
Holly's latest Diet Coke infused colloberation is one of promise and excitment and she falls in the fortuate position of having many celebrity friends who can help her in all of her buisness endeavours. She is becoming not only a hihgly successful presenter, model, mum and ambassador but a notable buisness tycoon and English sweetheart.