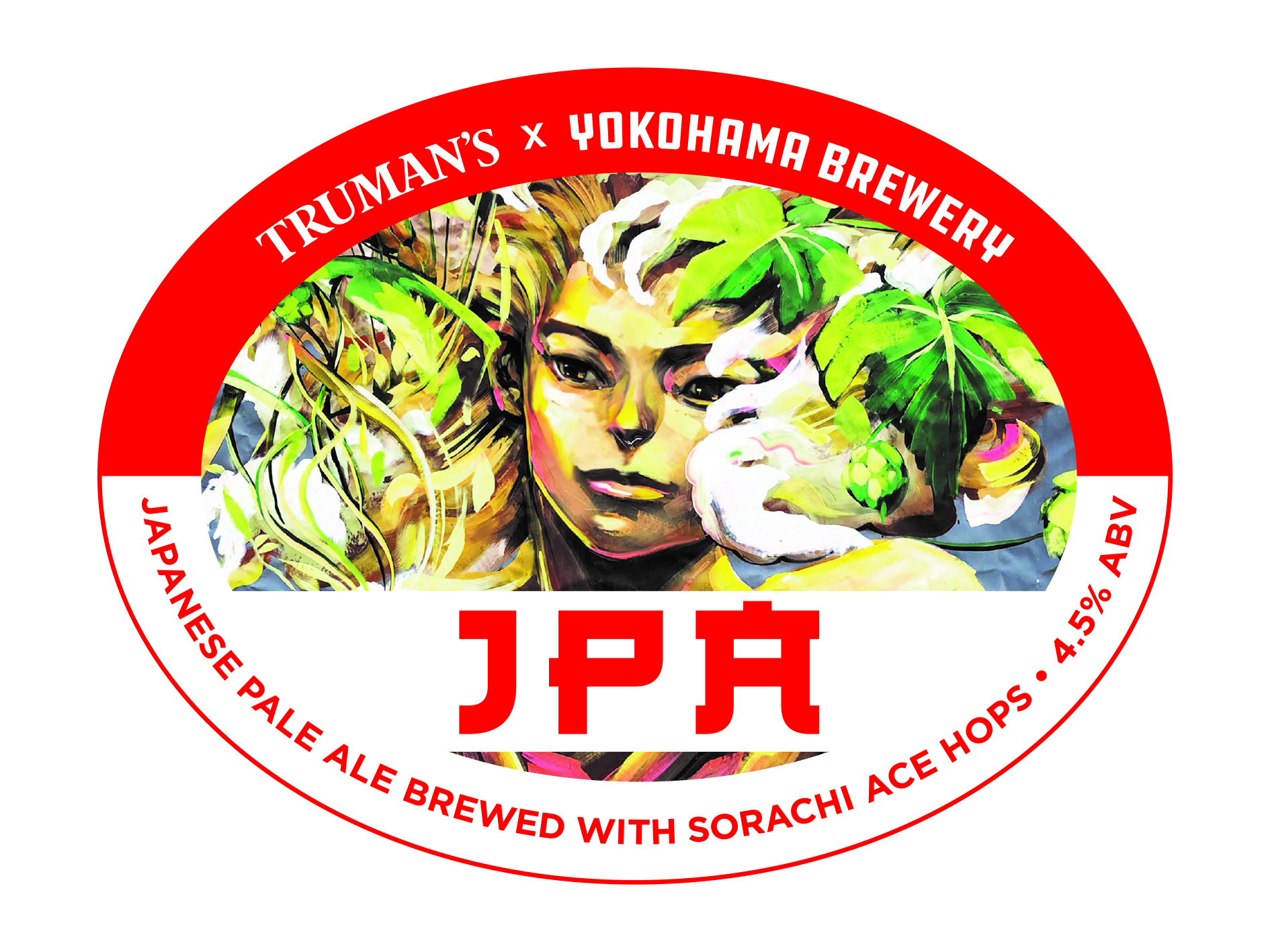 Truman's has collaborated with Yokohama's original craft brewer – Yokohama Brewery – to develop an exclusive beer in celebration of this year's Rugby World Cup, brewed in both London and Yokohama. Using Sorachi Ace Hops, which were originally produced in Japan in the 1980s, Truman's x Yokohama Brewery JPAis a 4.5% ABV golden Japanese Pale Ale with a bold lemon flavour and notes of dill, mint and tea.
With listings already secured across Mitchells & Butlers, Truman's x Yokohama Brewery JPA will be available at selected Nicholson's Pubs and Castle sites, Truman's Taphouse the Newman Arms in Fitzrovia and the wider Independent Free Trade throughout September, October and November.
Just 30 minutes south of Tokyo and rich in rugby heritage, Yokohama is home to Japan's oldest rugby club and The International Stadium Yokohama which will host many major Rugby World Cup 2019 fixtures including England v France, both Semi-Finals and the Final itself. Founded in 1995, Yokohama Brewery was the first craft brewery in the city which now has a thriving beer scene.
Discussing the partnership, Frank Maguire, Head of Marketing at Truman's said: "This is one of the first collabs between a UK and Japanese brewer and we both wanted to create something special to celebrate the first ever Rugby World Cup in Japan. The team at Yokohama Brewery have been amazing to work with and share our passion for quality beer and sports. We've ended up with a fantastic beer that has a distinctive taste profile from traditional Pale Ales in the market – it will definitely appeal to drinkers that love to try new beers and styles. Bring on the World Cup!"