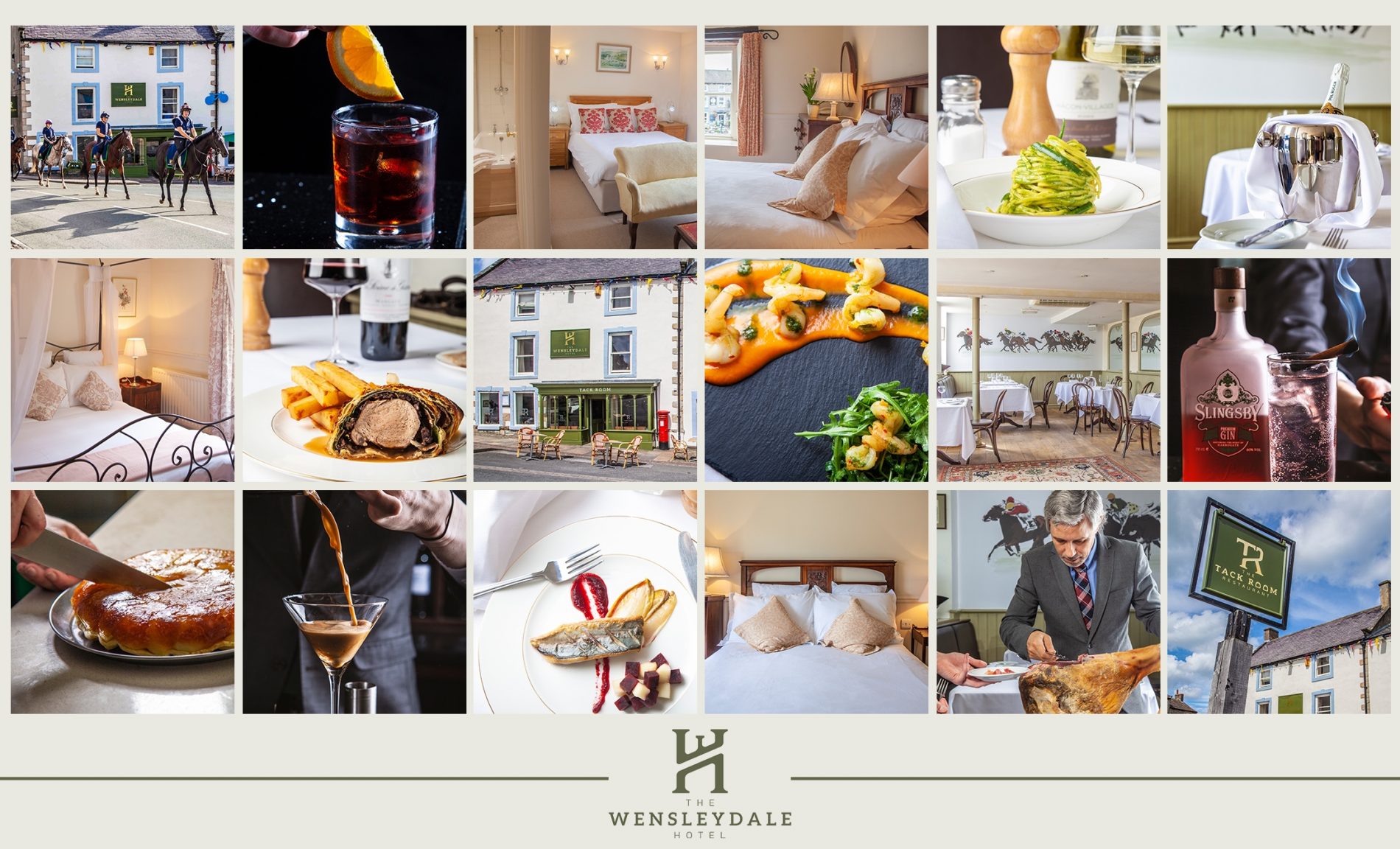 First glimpse photography has been released from inside a newly refurbished boutique hotel in Middleham.
A renowned Franco-Belge hotelier and his Yorkshire wife officially opened the doors to the Wensleydale Hotel last month, after upgrading some of the public areas in phase one of the renovations.
Hospitality expert and former general manager at the Feversham Arms, Charles Merchie, and his wife Fiona, purchased The White Swan, Middleham, earlier this year and renamed it The Wensleydale Hotel, a name previously associated with part of the hotel.
Charles said: "I am delighted to be in the gorgeous Yorkshire Dales and myself and Fiona are really looking forward to driving The Wensleydale forward with our two boys helping out when they can.
"With the first phase of the upgrade now complete, we are thoroughly enjoying welcoming guests to enjoy a tipple in the bar before dinner in the restaurant or a peaceful overnight break in the stunning Dales."
Merchie brings a wealth of expertise with him to the hotel, which is set to continue with renovations over the coming months, to elevate it to a gorgeous boutique hotel for local residents and guests from further afield to enjoy.
The Wensleydale Hotel is a truly family run affair with Charles and Fiona leading the day-to-day running of the hotel and their two sons, Monty and Hugo, working on the bar, in The Tack Room restaurant and the kitchen during university holidays. A previous colleague and good friend of Charles, Rui Barradas, has been appointed as Resident Manager, along with his wife Vera, who is overseeing front of house.
Fiona said: "I am most looking forward to a long, warm summer hosting guests on our beautiful south-facing terrace, and watching the racehorses trotting past to exercise on the Middleham Moor. We will be offering relaxed, al fresco dining with a menu featuring dishes inspired by our favourite European countries where we have lived or travelled – perfect for coffee, a light bite at lunch or foodie catch up with friends in the evenings."
Charles concluded: "I'm incredibly proud to be working with my wife and our boys on this exciting new venture. It's fantastic to settle in and transform our beautiful hotel and restaurant into a go-to destination. We've had a very warm welcome from our neighbours, so here's to a very successful year ahead!"
Phase two of the upgrade will begin over autumn and winter this year. This will include exciting changes to add value to the guest experience.
For more information, please visit the website www.thewensleydalehotel.com