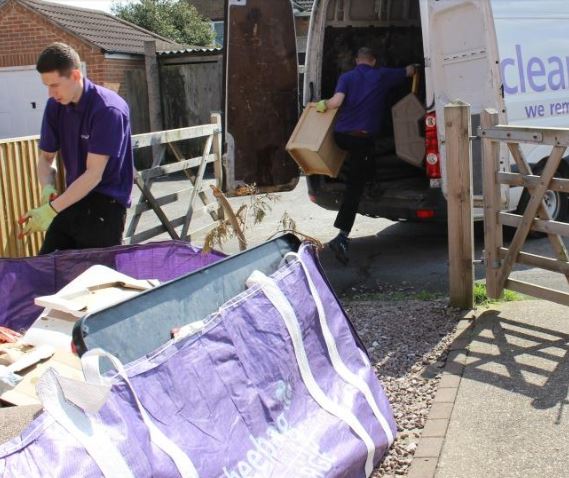 Getting rid of rubbish can be a major headache. If you've got waste material left over from decorating projects, moving house or major decluttering exercises, you need a way to get rid of it all. Perfect for today's busy lives, Clearabee have come up with a simple, convenient alternative to skip hire. They offer Bee Bags – strong bags that come in four different sizes that they collect once filled with rubbish. Created with the customer's requirements in mind, this waste removal service is just what the everyday person needs.
Up To Date Rubbish Collection
You can order a Bee Bag online, 24 hours a day, from your phone, tablet or laptop – perfect for anyone who has a full week with little time to spare. With just a few clicks a bee bag is ordered and it will be delivered the next working day. You don't have to be ready to use it straight away if your plans change, you have a full 12-month window to load up the bag at your convenience. Once it's filled up with all the rubbish, simply get back online to order a collection slot. In most instances it is removed within hours, but it will definitely all be gone within 24 hours. Regular skip hire is never this simple to arrange.
A Greener Way To Get Rid Of Rubbish
Clearabee have answered the call to be more environmentally responsible by taking all the unwanted junk to the correct waste station. This means that around 95% of all rubbish collected is diverted from landfill and gets recycled or reused. They also plant thousands of trees to offset their carbon emissions. With more than 100 locations, they make sure that their vehicle use is kept to a minimum to ensure fuel consumption is as low as possible. Bee Bags are re-usable, and when used again customers get a reduction in the collection fee.
Do Things Your Way With A Bee Bag
Clearabee like to be as flexible as possible, because they know this is what people want. The Bee Bags come in four different capacities so the right size for the job can be ordered. The website offers a handy guide to give a rough idea of what can fit inside each one. When you start to fill it, you can choose where to place the bag as long as it isn't too far from the kerbside, so put it somewhere that suits you. And if you find that you have more rubbish than you expected, Clearabee will still collect it for an additional surcharge.
No Room For Traditional Skip Hire?
Bee Bags offer the perfect solution for places that don't have much space. The bags take up much less room than a skip and they can be placed in smaller, more awkward locations as long as they are easy to access. This is ideal for homes with no driveway, or a an uneven front garden or a place where skip lorries can't go.
Convenient Rubbish Collection
Rubbish collection services are not always very convenient to organise. Some require a phone call during office hours, payment by cheque, advanced booking and someone to be at home on delivery. None of that is necessary with Bee Bags. Everything can be arranged at any time of the day or night with a service that is quick, simple and without fuss. Same-day collection is also available if you want all your junk gone immediately. And if you already have a hippo bag or similar, you can use these as Clearabee will collect 3rd-party bags too.