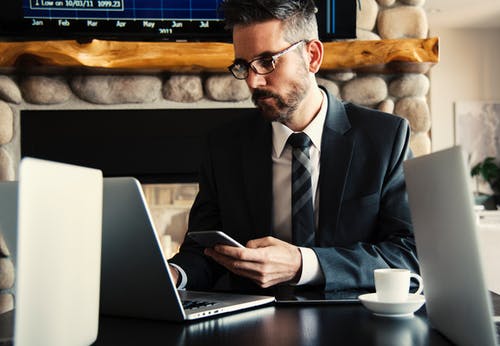 Inspired by the Toyota production System established 70 years ago, Lean management is the approach to maintaining the quality of products and services by minimizing the process waste, poor-quality costs and supporting continuous improvement. The methodology emphasizes delivering value from the customer's perspective and improving the quality and profitability of its production processes. Organizations that adopt lean management practices produce value for the customer by optimizing resources and creating a steady workflow based on the real requirements of the customers.
Professionals involved in lean management identify the steps in a business process that do not create any value and try to eliminate any waste of costs, time, and effort. There are eight kinds of waste in lean manufacturing – defects, overproduction, waiting, non-utilized talent, transportation, inventory, motion, and extra-processing. The methodology promotes shared leadership and responsibility, and each employee contributes to the overall improvement process. The Lean management system deploys multiple tools to link customer value to the people and process.
Lean management is now adopted across various industries, including manufacturing, software development, and marketing. Organizations are able to shorten their product development cycles and quickly understand if a specific business concept is viable. As such, organizations adopting Lean are seeking professionals who have a firm grasp of Lean Management basics. Such employees are focused on delivering value, reducing waste activities, and improving productivity.
Lean management is based on five principles:
Identify value
Value stream mapping
Creating a continuous workflow
Establishing a pull system
Facilitating continuous improvement
The first principle relates the value to the problem that an organization is trying to solve for its customers. The product offered is considered as the solution to that problem. The second principle focuses on mapping the workflow of the organization. It allows you to identify which processes are owned by what teams and people who are accountable for measuring, evaluating, and enhancing that process.
The third principle emphasizes the smooth progress of the workflow of each team and dealing with any bottlenecks or issues that can occur. The fourth principle involves the development of a pull system that makes the continuous workflow stable and ensures that each team delivers the assigned work faster and with minimal effort. In other words, new work is only taken up if there is a demand for it. The fifth step basically aims to seek perfection by ensuring that all employees strive to continuously improve the workflow.
Let us now explore the free courses that can help you learn the basics of Lean Management.
Free Courses on Lean Management
Lean Management Basics
Training Provider – SkillUp by Simplilearn
This introductory course on Lean Management is designed for quality managers who wish to streamline their processes and drive the value for their enterprises. The course includes 5 hours of in-depth learning modules, and you can access it for 90 days after enrollment. Some of the top skills covered in this program include lean principles, types of waste, lean tools, lean maturity matrix, lean in manufacturing, lean techniques and metrics, and theory of constraints.
Professionals who work as project managers, quality engineers, operations managers, and quality auditors can also take this course.
Next Steps – Simplilearn allows you to upgrade your knowledge with its paid programs like  Lean Six Sigma Expert Master's Program and Post Graduate Program in Lean Six Sigma.
Lean Production          
Training Provider – Technische University Munchen on EdX
This course helps you learn how to apply key elements of Lean Production so as to improve quality and productivity in your workplace. This 6 weeks introductory program requires you to have a prior understanding of basic calculations used in production management. You will learn about Just-in-Time manufacturing, the critical concept of Kaizen, and analyzing process flows to establish process capacity and identify the process bottleneck.
The syllabus is divided into six sections that include everything from minimizing inventory and reducing setup times to using 5S and Kaizen.
Next Steps – After completing this course, you can enroll in professional certificate programs like Lean Six Sigma Yellow Belt: Quantitative Tools for Quality and Productivity and Lean Six Sigma Green Belt Certification.
Lean Foundations Course
Training Provider – LinkedIn Learning
Designed for beginners, this training program teaches you the principles of Lean and how they are used in processes, production, and services. You will understand how lean thinking impacts the organization, from the overall business culture to everyday activities. The course is divided into five sections – Lean Defined, Lean Processes, Lean Manufacturing, Lean Services, and Lean Thinking. LinkedIn allows you one month of free trial, after which you need to pay for the course.
Next Steps – Getting a Six Sigma Green Belt Certification. You can find other courses on LinkedIn Learning like Lean Six Sigma Foundations and Construction Management: Introduction to Lean Construction.
Intro to Lean Thinking and Practice
Training Provider – Lean Enterprise Institute
This course serves as an introduction to the key concepts, tools, and philosophies associated with Lean thinking and practice. People who are new to the concepts of Lean and continuous improvement can take this course. The program focuses on resolving business challenges by using the scientific method, PDCA-based problem solving, and the five dimensions of the Lean Transformation Framework and why they are necessary for a transformation to occur. You get a free trial option for a limited time when you sign up for the course.
Organizations that wish to level set the Lean knowledge of their workforce to speed progress can also encourage their employees to take this course.
To sum up, it is beneficial to learn lean management basics if you are embarking on a career in quality management. Take any of the above courses and start your journey today!