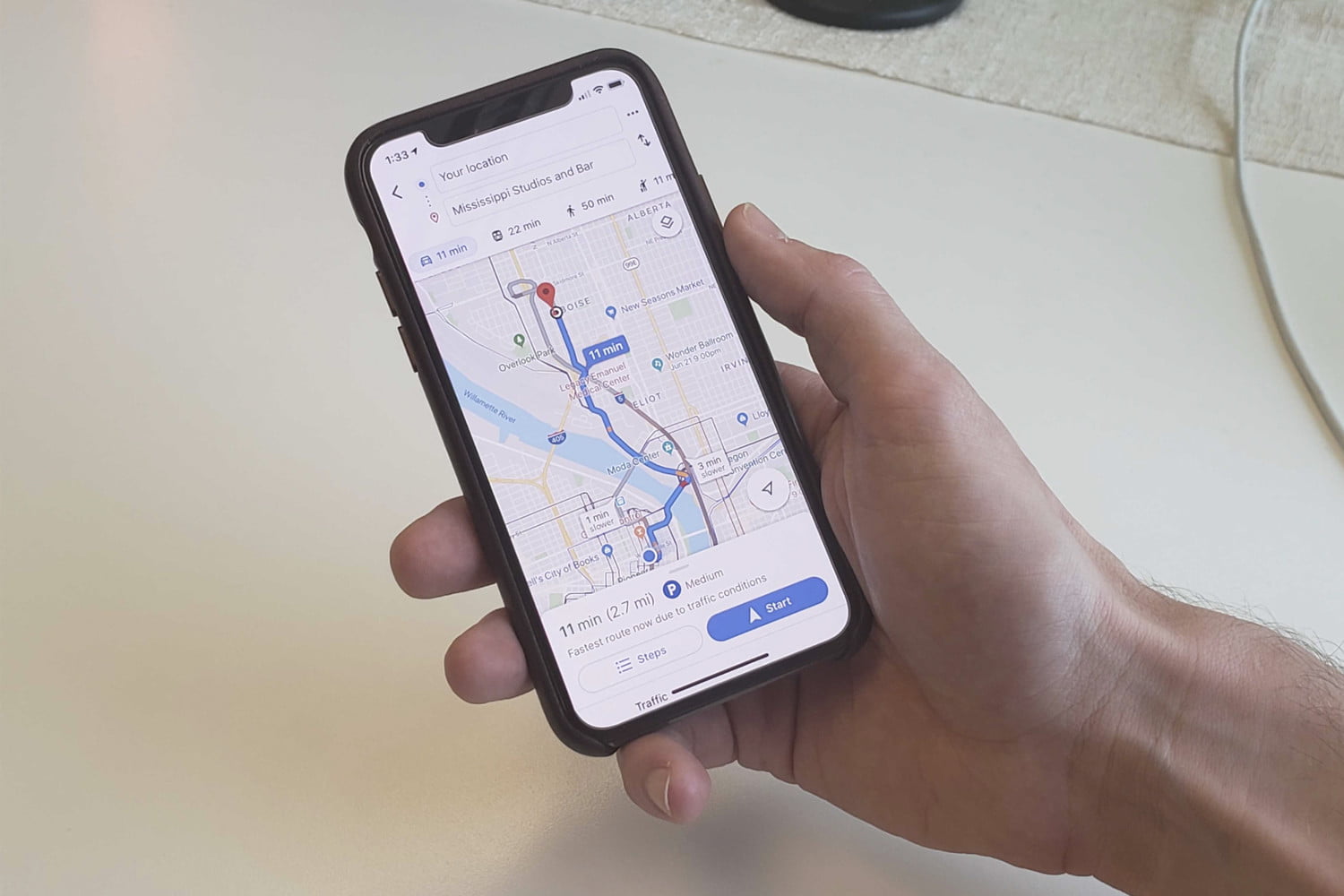 There are so many apps out there for every aspect of our lives … including our driving experience.  But with so much choice – which ones are worth downloading?  Volkswagen dealership, Vindis, investigate:
HERE WeGo
Many drivers have been in this nightmare situation. We've just reached a city centre that we're not familiar with and then realise that our mobile phones have lost their internet connections, making their sat-nav systems fairly pointless. With the HERE WeGo app though, you never need to go through this situation again.
Offline maps of the UK and for countries covering everywhere from the US and France to Spain and Italy can be downloaded onto your smartphones by accessing the app. This means that you can be navigated to your destination even when you haven't got an internet connection.
The HERE WeGo app even has its uses when you've left your car at home. It'll inform you of carsharing opportunities nearby whenever you need it and can call a local taxi too so that you never need to worry about being stranded in an unfamiliar city.
Where to download the app: https://play.google.com/store/apps/details?id=com.here.app.maps&hl=en_GB
https://itunes.apple.com/gb/app/here-wego/id955837609?mt=8
JustPark
How annoying is it when you get to the end of a road trip and then realise that finding a free parking space appears to be an impossible task? Help is now at hand though, in the form of the JustPark app.
This is a service which has been ushered with praise at Richard Branson's 2015 VOOM event and the 2017 British Parking Awards. The app itself has made up a database of 1.4 million parking spaces, off-street parking options (think car parks, private spaces and even driveways) and on-street parking possibilities (that's stretches with parking meters and free parking zones).
Finding a free parking spot is just one useful feature of the JustPark app mind. You can also reserve a guaranteed space and pay for the spot via the app using either a card, PayPal or either Apple or Android Pay services. You'll even be provided with easy-to-follow instructions and directions to the space once it's reserved.
Where to download the app:
https://play.google.com/store/apps/details?id=com.justpark.jp&hl=en_GB
https://itunes.apple.com/gb/app/justpark-parking/id519652671?mt=8
Android Auto
We move on to a pair of smart driving companies which you'll notice have similar features. However, the choice of which one you download will depend on the type of smartphone you have.
Have the Android operating system on your smartphone? Then you'll be wise to enhance your gadget with Android Auto. This smart driving companion essentially means that while you're behind the wheel, you only need to mutter 'OK Google' in order to…
Set up real-time GPS navigation and be informed about traffic alerts.
Check your calendar for any occasions that you have scheduled.
Set reminders.
Get up-to-date news.
Setting up a do not disturb message on your phone.
Make or answer phone calls handsfree.
Access so many of your media apps, such as those containing your favourite music playlists, audiobooks and podcasts.
Own a smartphone which uses the iOS operating system? Then you'll want to check out Apple CarPlay instead. Featuring Siri voice control, here's just a few things you can do once you open the app:
Search for attractions while driving by simply asking for directions by the following means: "Siri, where's the closest petrol station?".
Have the app predict where you need to be by analysing addresses on your recent emails, text messages, contacts and calendars.
Make calls and listen to voicemail handsfree.
Have Siri read and reply to text messages, as well as send messages in new conversations too.
Gain access to content via your iTunes, Apple Music or other audio apps accounts, as well as even request for Siri to become your personal DJ for the duration of a road trip.
Where to download the Android Auto app:
https://play.google.com/store/apps/details?id=com.google.android.projection.gearhead&hl=en_GB
Where to download the Apple CarPlay app:
https://www.apple.com/uk/ios/carplay/
Additional sources:
http://www.businessofapps.com/data/app-statistics/