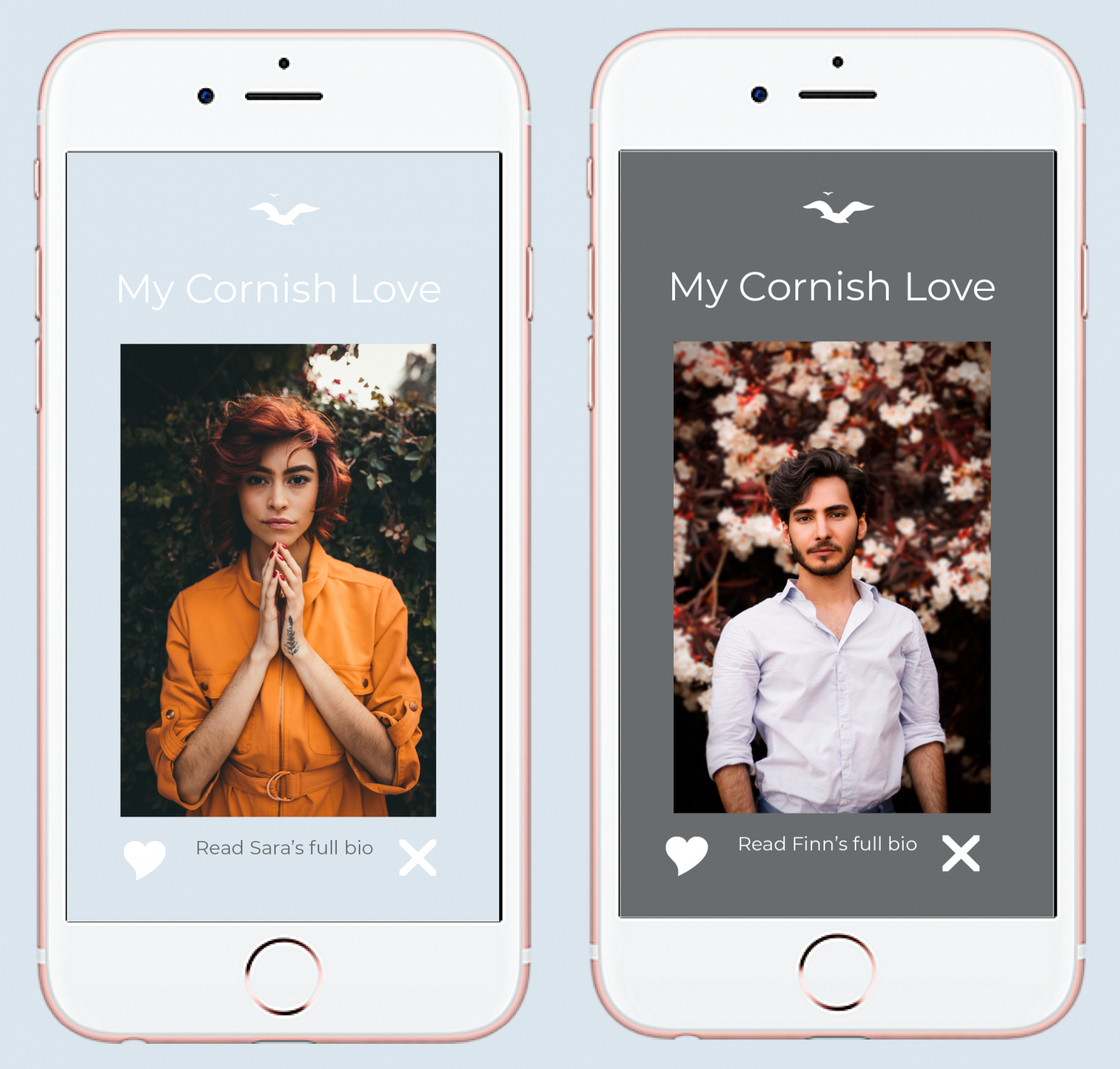 Inspired by the constant cult-like love of Cornwall, the world's best Cornish Bakery is set to introduce like-minded people via its LOVE-ly new app; My Cornish Love. The first known dating app to be based on a specific holiday location, My Cornish Love will allow people who love the Poldark region to find like-minded partners whilst on holiday in Cornwall itself or if they live elsewhere in the UK.
At the Cornish Bakery, a Cornish moment is a state of mind, not a postcode, so you can enjoy one anywhere.  And so that Cornwall-obsessed people can now find each other and share their obsessions, the team behind the world's best pasties have collaborated with a pioneering Cornwall-based app builder Ansome Technologies. 
Every day, customers across the company's 46 locations in the UK and Gibraltar head into the bakeries to experience a Cornwall State of Mind and special Cornish moments.  Continually voted the UK's favourite holiday destination, over 5.5 million tourists head to Cornwall each year, so linking singles via this shared love is a no-brainer for the Cornish Bakery team.
The Cornish Bakery has therefore partnered with Ansome Technologies to create the new app which will shortly be available globally, with single customers in all of the Cornish Bakeries encouraged to sign-up ASAP.  Users can create their personal profiles via a list of preferences including favourite Cornish Bakery pasty flavours, favourite Cornish activities and favourite places in the iconic county.  Given that Cornwall appeals to people from aged 18 to over 80, The Cornish Bakery are expecting multi-generational users and new love stories across the decades.
"We're the world's best Cornish Bakery and a move into creating a dating app may not seem like the most obvious one for us, but people are finding it harder and harder to meet in this modern world.  We see lots of singles of all ages in our bakeries and knowing that all of our customers have that love of Cornwall in common, against all the Brexit woes and worries, we're delighted to extend the chances of critical, special shared Cornish love and to connect those people in new and exciting ways," said Founder Steve Grocutt.
Final on-the-ground testing is currently happening and those interested in making a date with My Cornish Love should sign up at www.mycornishlove.com to receive a notification when the app goes live globally next month.