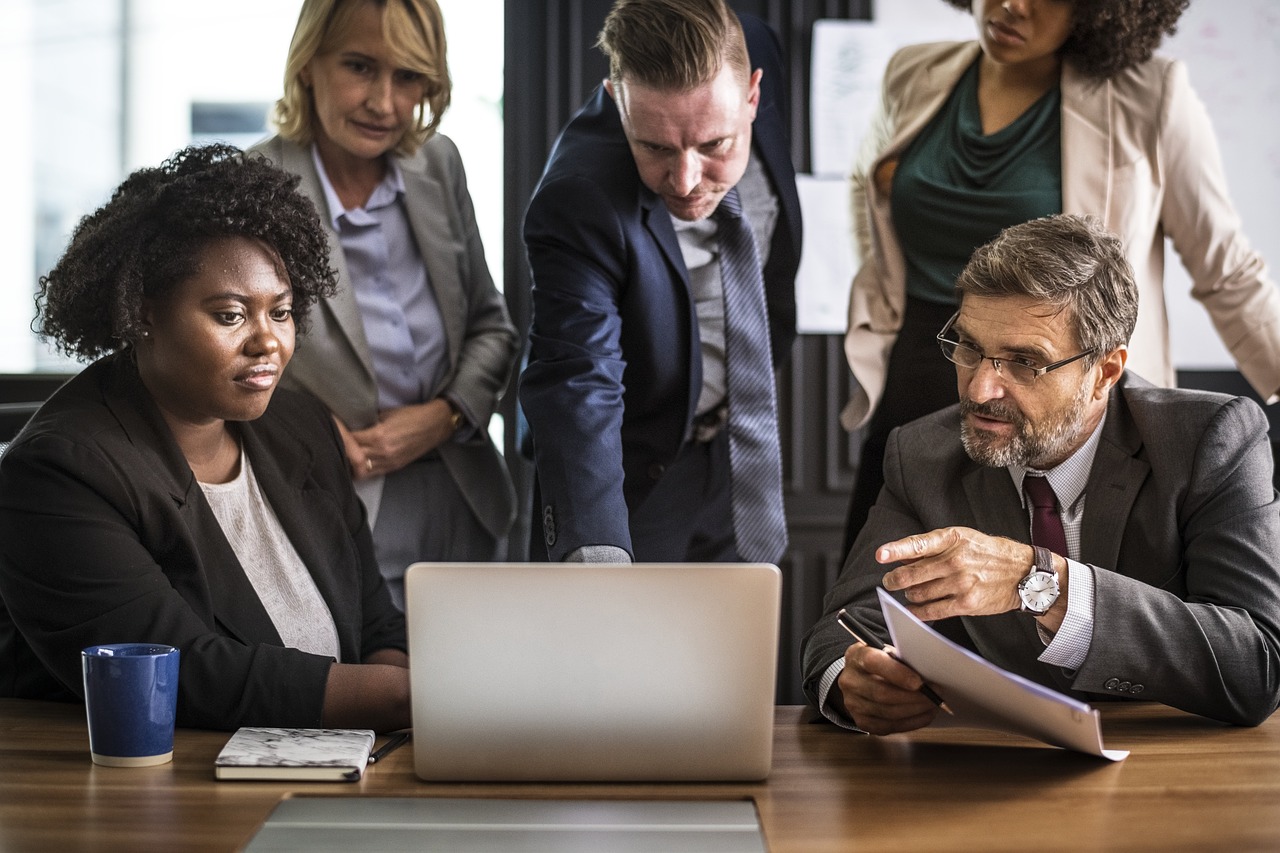 Technology has completely revolutionised and transformed the way that we work in the modern age – everything is done on a computer and systems control everything, not to mention how it's becoming less and less frequent to talk face-to-face with a colleague, instead opting for emails and chat platforms as a means of communicating. With this, the way that we hold meetings and conferences has also evolved, with technology not just changing, but enhancing the way that we work together. The newest gadget on the block to aid you with your workplace collaboration is the Logitech Tap – you can find all of the info on that, as well as the impact we think it might have on the business world below!
What Is It?
If we're honest, this seems to be where most people get confused with the Logitech Tap – they think it's a standalone device that encompasses the video conferencing technology, but that's a misconception from the start. Tap is a room control device designed to combine all of your collaborative technologies in one simple location, so you can control and adapt your conferences and presentations to tailor to the situation and flow seamlessly between chats, calls, whiteboards, and files. The Tap has a 10.1-inch screen that's angled for a clean, non-glare effect – you can mount the device on a table, riser or wall within your conference room, whichever is best for you. You'll connect the Logitech tap to your existing Windows 10 or Chrome OS device, then manage those different devices through the simple interface – you can even join, leave, and instigate video calls with one touch! 
The main focus of the Logitech Tap is to solve UI issues faced during meetings and video conferences, giving you a reliable control centre to monitor devices and control the meeting from. Devices can be connected to the tap via USB ports, so you can combine multiple collaboration platforms at once, whilst HDMI input ensures a professional, high-quality picture up on the screen.
How Can It Benefit Your Business?
Simply put, it becomes your all-in-one device for meeting room control – no more messing with multiple devices and a messy amalgamation of wires crossing over a table; the Logitech Tap is clean, professional, and effective. The initial price of $999 is a huge draw to companies of all sizes, with the low cost providing every business with the opportunity to expand and upgrade the way that they use the device as it progresses. 
You can integrate Microsoft Teams Rooms, Zoom Rooms, or Google Meet with the Tap, so whichever platforms you currently work on can continue to be used – there are no difficult new platforms to work with and you'll be able to jump straight in! You can tailor your Tap to any size meeting room, whether you're working in a small huddle space or a huge conference room, the device works perfectly thanks to a 10-metre radar and the ability to combine multiple devices at once. 
Having a room that's designed with Logitech Tap in mind helps to take the practicality to another level as you'll be able to utilise it in the way that the developers intended. You can have a custom-built video conference room designed for your business by companies such as Kinly, so you don't have to struggle to try to find out how to do it yourself – it's always best left to the experts. These revamped rooms will combine all of the vital technology – you'll get the Mini PC for discreet use, the conference-cam with Rightsense technology, a PC mount with cable retention for a cleaner, more streamlined look, and, of course, the Logitech Tap controller!  With these custom-designed rooms, you can be sure that you've got the ideal space for your business that's set up to give off the right tone, atmosphere and message that you're looking to use to represent your company to colleagues, suppliers, clients, and partners. 
With all of these features, it's hard to look at the Logitech Tap as just a fad – it's so intelligent, purposeful, and effective in the way that it works that you have to consider it as a serious contender for the newest industry-leading conference room technology. Be sure to investigate the different ways that you can integrate the Tap into your company spaces with meeting rooms, they can truly revolutionise the way that your company collaborates and bring you into a new era of technology-driven conferencing!