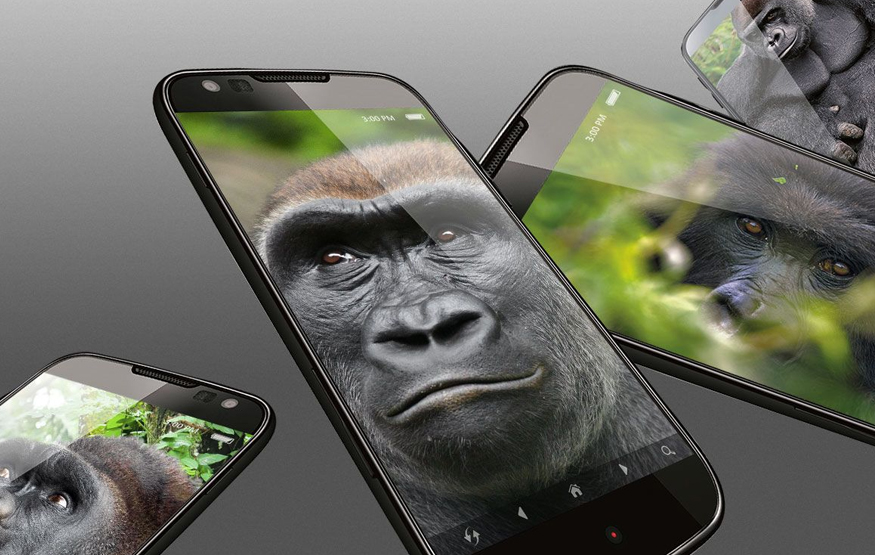 Specialist glass maker Corning, inventors of Gorilla Glass, say dropping your smartphone when taking a cheeky selfie could soon be less risky. Their glass is used in more than seventy per cent of commercially available smartphone screens, including those made by Apple and Samsung.
Gorilla Glass 5 has been tested on various surfaces, surviving more than 80% of drops from as high as 5 feet. Some of the test phones survived more than 20 hard drops in the lab.
Cracked or shattered glass in phone screens is the number one cause of smartphone repairs globally, with most drops being from between waist and shoulder height.
Corning have also said that the new glass is twice as resistant to scratches and other damage as other phone screens on the market. It was demonstrated for journalists by being dropped onto sandpaper.
Corning have an impressive pedigree with their specialist glass work, dating back to 1879, when they created the glass used in the iconic Edison light bulb. They have pioneered new glass making techniques since then.
Gorilla Glass is made using a technique called fusion forming, in which the raw ingredients, including sand and other inorganic materials, are placed into a melting pot. From there, it is transferred to an isopipe – essentially a shallow trough – which is deliberately overfilled so that the molten material spills over both sides, and combines underneath to form the glass sheet.
This means that no human contact is required to create the glass, making the glass less vulnerable to defects.
Devices using the new glass are expected to be unveiled by manufacturers over the next few months.