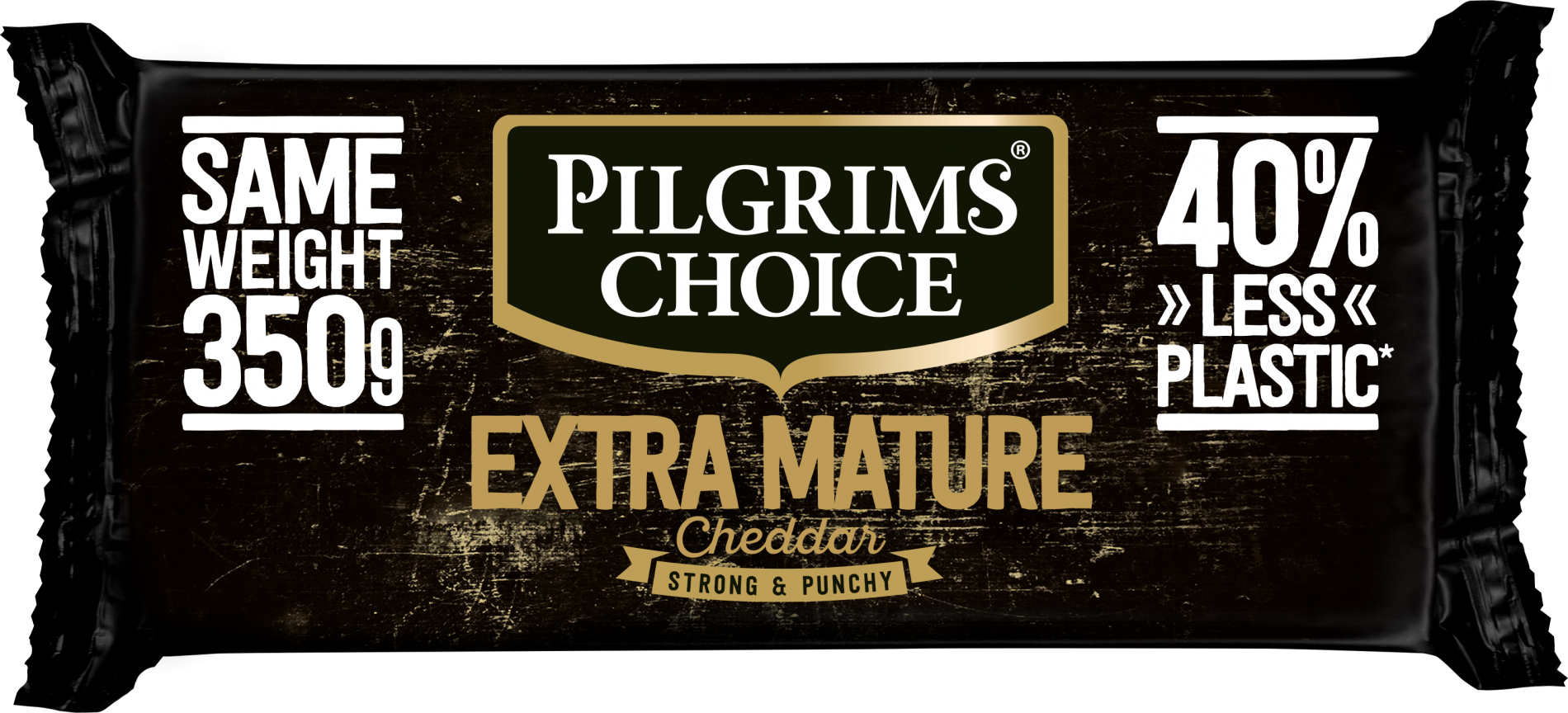 In a year of change and challenges, one thing has remained consistent: the UK's love of cheese. Top of our ranks is the mighty cheddar – whether you slice it, grate it, munch it or crunch it, we want our cheese to go the extra mile in pushing the flavour boundaries and never want to settle for less than all-out deliciousness.
This autumn, cheese superfans and flavour seekers truly have something to celebrate. Stepping up to the block to bring us the next generation of cheddar are flavour pioneers Pilgrims Choice with a brand new innovation. Say hello to the future of cheese – it's time you met the MEGABLOCK.
It's the latest model in cheddar, combining cutting edge reduced plastic packaging and a trailblazing design so you can enjoy your favourite Pilgrims Choice cheese without compromise. Wave goodbye to fiddly ziplocks, crumbling cheese and tricky-to-slice blocks – the Megablock is here to fulfil all your cheese needs.
Same weight, same great-tasting cheese, just now in a thicker, handheld shape that makes the Megablock a cut above the rest when it comes to grating and slicing. Not only that, but the new shape and innovative ecowrap packaging means each block uses 40% less plastic. That's an estimated 83 tonnes of plastic saved per year – the same weight as 11 African elephants!
So it's less plastic, more fantastic. Perfectly-shaped to deliver unmistakable, explosive flavour, it's time to step into the future and take your dairy daydreams to new heights with the Pilgrims Choice Megablock.
The Megablock will be available as 300g, 350g and 550g blocks across the Pilgrims Choice range. Get your hands on this #nextgencheddar in all major retailers from the end of September – the future's grate!