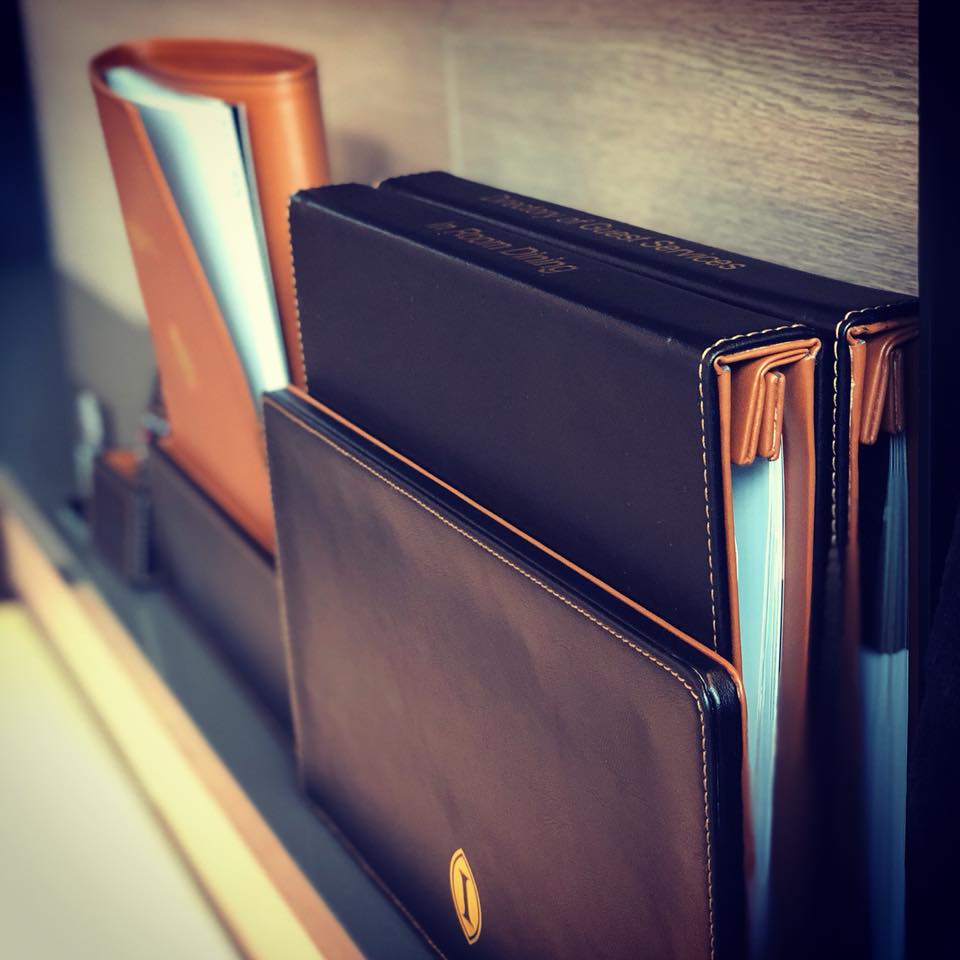 Cotswold-based foodservice consultancy and purveyors of premium HoReCa products, Studio William Hotel & Restaurant Supplies, have announced a new partnership with Thai leather specialists, Kiat Siam.
With over three decades of experience in producing premium and vegan leatherware products, Kiat Siam will be one of a catalogue of new brands to be exhibited by Studio William at this year's Restaurant Show at London's  Olympia. 
Visitors to the Studio William stand, located at UW10 on the National Hall Gallery, will be treated to a wide variety in-room and FoH essentials by Kiat Siam, from ice buckets, tea trays, desk-organisers, and menus to magazine racks, wastebaskets, caddies and coasters.
The range compliments an interesting selection of glassware, tableware, and cutlery, which have been chosen to form part of an interactive stand that will invite visitors to play with the items on show and create their perfect tabletop. The most popular design will win a Creative Dining Experience for 10 people at Studio William's 'Creative Dining Experience' in the Cotswolds for up to 10 people.
Who Are Kiat Siam? 
Kiat Siam may not be a name you've come across on your travels, so you might be surprised to learn that their client list boasts the likes of Hard Rock Cafe, Shangri-La Hotels, Mandarin Oriental, Intercontinental Hotels, Hilton Doubletree Hotels, and the Ritz Carlton Singapore… to name just a few!
William Welch, Founder of Studio William is delighted with the new partnership, "This is yet another great addition to our rapidly growing portfolio of premium Hotel and Restaurant supplies." He tells us. "We've worked with Kiat Siam for several years on smaller, bespoke projects and have always been delighted with the results. Whilst there is still a strong demand for genuine leather goods, we are equally excited about the wide range of vegan products we can develop, which will allow us to meet the growing demand for more ethical guest amenities and room accessories."