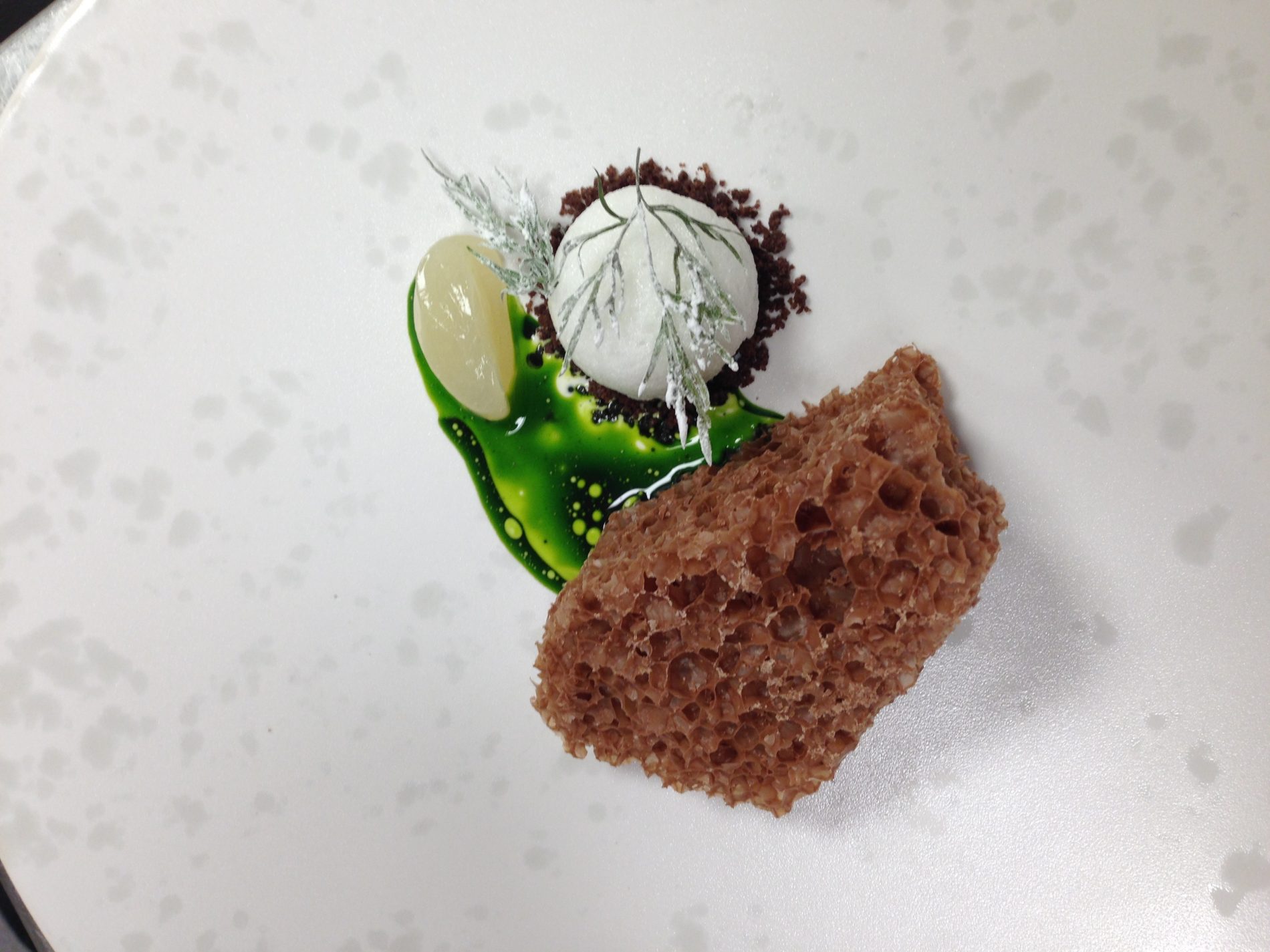 Launching in October 2019, Wilder Restaurant & Bar (www.wilderlondon.co.uk) is a contemporary British restaurant and bar located in Shoreditch institution, Boundary London (https://boundary.london/) on Redchurch Street. The venue features a 60-cover restaurant, a bar and 12-pax private dining room.
Wilder Restaurant & Bar is the result of a creative partnership between Sir Terence Conran and Richard McLellan, former Chef at the Typing Room (Four AA Rosettes) and at Michelin-Starred Alyn Williams restaurant.
Wilder utilises the flavours from natural and considered British ingredients, to create innovative and sustainable dishes served in a natural environment with a simple, earthy interior.
Food Menu
The menu is all about simple British ingredients, while reflecting McLellan's creativity and vision, with a focus on sustainability and seasonality.
McLellan regularly visits Barton Court, Sir Terence Conran's Georgian retreat in the English countryside, to source ingredients from the 145-acre estate, including sustainable trout and crayfish as well as watercress,
Sample dishes include:

Scallops, Turnip, Green Plums & Broth
Venison, Beets, Elderberries & Rye
Curds, Girolles, Pear & Linseed
Short Rib, Smoked Onions, Tongue & Sorrel
Hake, Cockles, Cavelo Nero & Gutweed
Jerusalem Artichoke, Malt, Chicory Coffee & Cobnuts
Meadowsweet, White Chocolate & Blueberries
Drinks Menu
The drink menu incorporates some of the ingredients and botanicals that McLellan uses in his dishes and is adapted as British seasonal ingredients change and become available. All perfectly pair with a menu of Snacks.
The bar serves a selection of European wines, spirits and beers, with a wide range of gins including a locally-produced one from neighbour distillery, East London Liquor Company.
The team will also be serving a bespoke small batch Wilder gin co-created with East London Liquor Company. The spirit is made with the same seasonal botanicals that McLellan will be featuring in his menu.
Bar snacks include:
Pigs Head, Beremeal & Beer Onions
Potato & Smoked Roe
Oyster & Elderflower and Skate Cheeks
Yeast & Lovage