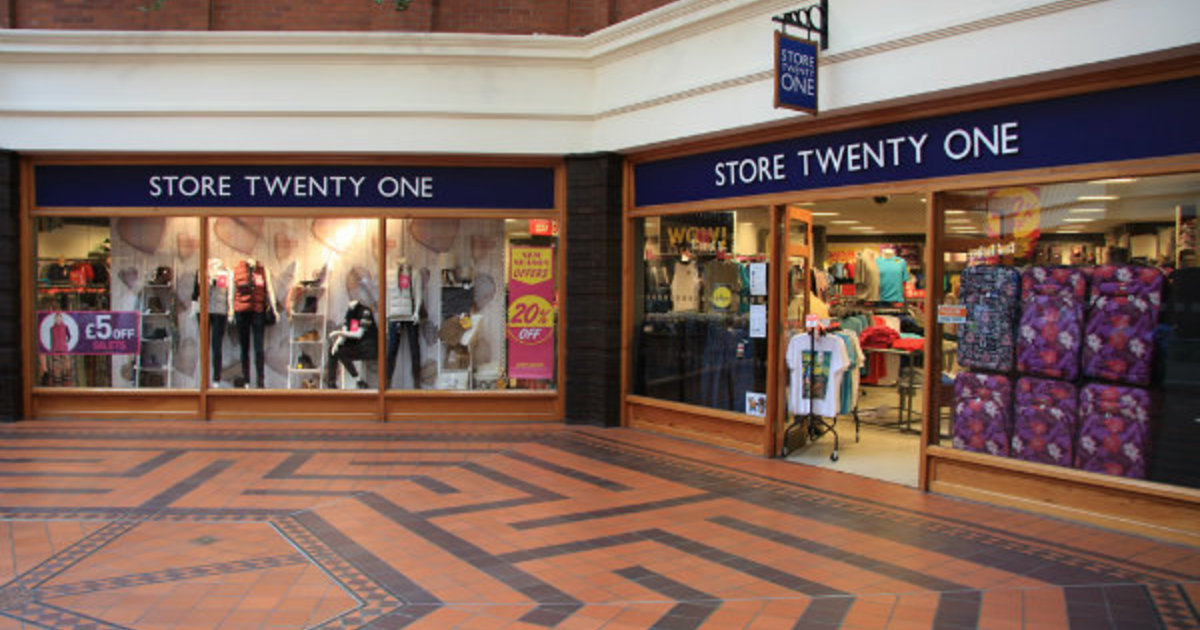 The UK based discount clothing and homeware retailer Store Twenty One will close 77 stores across the country. More than 500 jobs are under threat because of their rescue deal with landlords.
The business has been generating huge losses as the rents are too expensive to keep up with the sales, so they had to invoke the Company Voluntary Arrangement. This deal allows the company to pay less rent for their branches, but it also means the closing of nearly 80 of them.
Store Twenty One owner, the Indian group Grabal Alok, said that having those outlets open was not reasonable for the company and they didn't have "any prospect of being restored to viability even if a reduction in the amount of rent is obtained". He also added that this measure had to be taken in order to save 1,200 full-time jobs from the other locations.
Documents about the company's profits show that they've been in a loss every year since Alok bought it in 2007. If they didn't pursue to the arrangement the company would have fallen into administration or liquidation. They blamed their issues on the economic downturn, and also on the increasing competition from online retailers, supermarkets, and discounters, including Primark.
The retailer was originally known as Quality Seconds, then QS, and recently turned into Store Twenty One after being acquired by the Indian company. They have started the business in 1932 as a manufacturer supplying retailers in the West End. Their rapid success led to the opening of a number of outlets of High Street in the 70s, and after that they just continued to flourish and open stores. In 2002, a group of private investors purchased the entire share capital, making it a private company.
The CVA is considered the latest hurdle for the High Street to save certain companies from collapse.