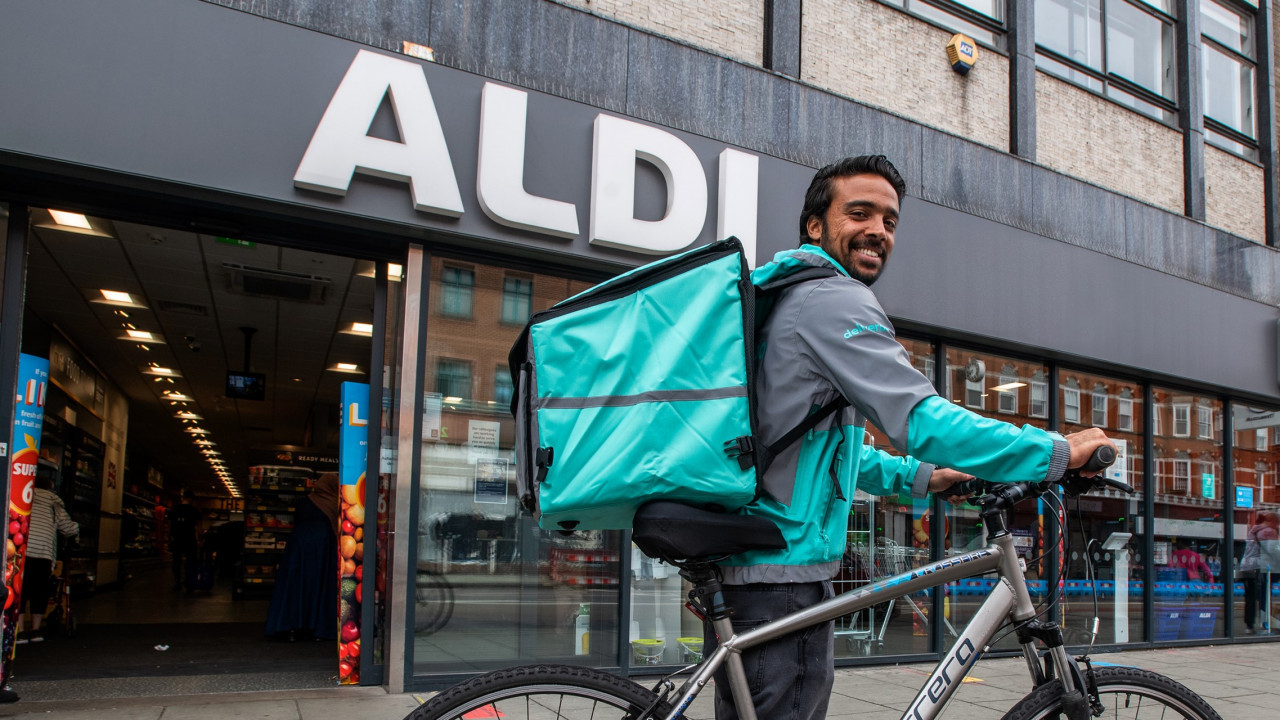 Aldi has decided to double the size of its trial of on-demand grocery deliveries with Deliveroo this week. The trial, which has been ongoing out of 20 stores across London, Greater Manchester, Cambridge and the Midlands since early summer, is now being extended to a further 22 stores across the UK.
"The feedback on our trial with Deliveroo has been very positive so far, with customers really valuing being able to have more ways of getting Aldi's quality food at unbeatable prices. This extension takes the partnership into new areas for the first time, including cities like Bristol and Liverpool amongst dozens of others across the country," said Richard Thornton, communications director at Aldi UK.
The latest move will bring the trial to even more towns and cities across England, including Bristol, Liverpool and Brighton. Customers within a 6km radius of the 42 participating stores will be able to choose from about 400 essential Aldi grocery items.
"We are delighted that Aldi's trial with Deliveroo will double in size this week. Deliveroo's on-demand grocery partnerships have proven vital for so many people during this difficult period, allowing families to get the food and household items they need and want quickly." added Ajay Lakhwani, vice president of new business, Deliveroo.
"The success of this trial reflects the strong customer desire for groceries on-demand, an area in which Deliveroo is providing increasing choice. We are excited that even more customers across the country can now enjoy Aldi's great quality food."